Solomon Quaynor, the Vice President African Development Bank Group (AfDB) has concluded a tour of Export Trade Group (ETG)'s southern Africa operations, signalling the potential for stronger partnership with the agribusiness giant to boost livelihoods on the continent.
Mr Quaynor, responsible for Private Sector, Infrastructure and Industrialisation, and four others from the Bank, visited ETG's operations in some African countries where he saw first-hand the impact of the firm's diverse agribusiness value chains and trade, supported by massive human capital and assets, including large warehouses and industrial machinery.
The Bank's team included Richard Ofori-Mante, Acting Director of Agricultural Finance and Rural Development; Damian Ihedioha, Division Manager for Agribusiness; Bleming Nekati, Chief Trade Finance Officer; and Patrick Mabuza, Principal Research Economist. They were joined by ETG's Joint CEO, Birju Patel and the Group Chief Treasury Officer, Paul Van Spaendonk.
Quaynor described the trip as "a development banker's dream". "This has been a deeply insightful trip to Export Trading Group's integrated agro-industrialization operations in Mozambique, Malawi, Zambia and Zimbabwe. With a presence in over 30 countries, this glimpse into ETG's operations was a development banker's dream," he said.
During the four-day trip, the Bank team visited ETG's fertilizer terminal, an inland container depot, fertilizer processing and blending plants, soya vegetable oil refineries, giant warehouses, some of which were filled with tonnes of grains, collection depots, plastic and candle factories, cashew processing plant and a textile factory.
Interaction With Farmer Groups
Quaynor's team also interacted with farmer groups, including several women, agribusiness cooperatives and employees of ETG. The meetings provided useful insight into the scale and diversity of the company's activities in Southern Africa. Quaynor also used the opportunity to affirm the African Development Bank's commitment to help boost food production in Africa and foster inclusive development by investing in proven agri-businesses such as ETG.
Quaynor noted that the company's operations in Africa go beyond economic growth. "They strive to industrialise Africa, develop smallholder farmers, empower women, create jobs, engage with communities, achieve sustainability and develop value chains," Quaynor said.
The Vice President stated that he was impressed with the Group's versatility in managing its diverse portfolio successfully amid persistent local and global headwinds. He noted that they are an innovative agro-industrialist, agro-infrastructure and financially hedged global company with core operations in Africa.
"We believe that ETG is a viable company that is committed to building a brighter future for Africans with gender equality, livelihood opportunities, self-sufficiency, community well-being, environmental stewardship, and collaboration from the pillars of inclusive and sustainable development in Africa. We are proud to be strategic partners with ETG on this remarkable growth story."

Solomon Quaynor
ETG, a global conglomerate with operations across multiple sectors, is present in 48 countries across five regions, including 30 African countries, where it runs more than 90 industrial plants and around 350 gigantic warehouses. It has a diverse portfolio spanning agriculture, logistics, infrastructure, agro-food processing, energy, minerals and supply chain optimisation.
The company has generated massive employment, including for youth and women. South Africa and Zambia are key countries for both origination and destination, with West Africa forming a key source of cocoa, sesame, and cashew and East Africa a key origin for pulses, sesame, coffee and edible nuts.
The Impact of the Partnership
ETG CEO Patel underscored the impact of the partnership with the African Development Bank over the last eight years and stressed the Group's commitment to continue working together to improve livelihoods across Africa, "It is always exciting to cultivate partnerships with like-minded organisations that share our unwavering passion for the continent and its people".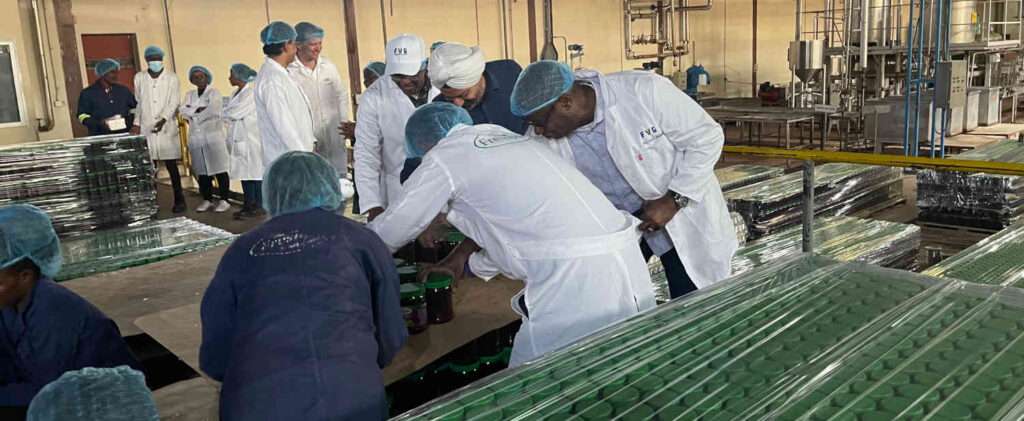 "Our steadfast dedication to enhancing livelihoods through facilitation of trade and market linkages, infrastructure development, agricultural support encompassing yield-enhancing inputs, agronomy services, and sustainable farming practices training, as well as strategic social investments, remains resolute and unyielding. We look forward to strengthening our relationship with the African Development Bank and creating a positive impact for all our stakeholders."

Solomon Quaynor
The Bank and ETG recently signed a $150 million trade and agri-finance package. It comprises a $60 million facility to enhance the company's export functions, a $60 million agriculture value-chain programme to boost production by offering top-notch farming tools and expert guidance to farmers in 10 targeted African nations, and a $30 million co-financing from the Africa Growing Together Fund. Disbursement will be concluded before the end of August 2023.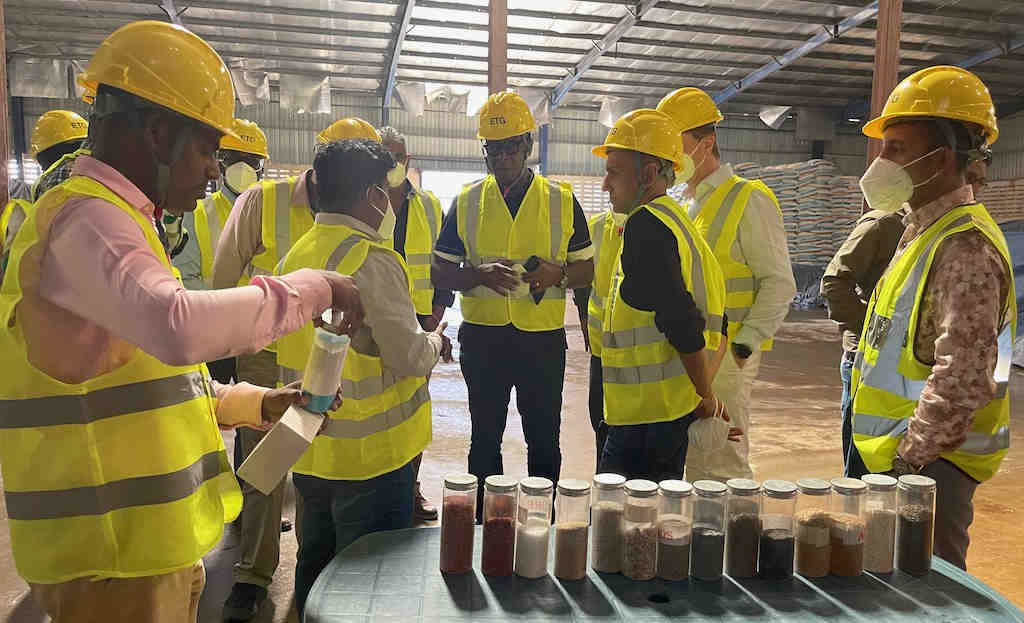 In 2016, the AfDB Bank provided a $100 million corporate loan with a seven-year tenor to finance ETG's capital expenditure investment programme covering fertiliser facilities, processing plants, and multi-commodity warehouses across Africa. This was followed by an additional $100 million Soft Commodity Finance Facility to support the firm's short-term import and export working capital.
These facilities supported ETG's operations in Benin, Burkina Faso, Ghana, Kenya, Malawi, Tanzania, Zambia, and Zimbabwe, creating over 6,710 jobs (including 1,290 for women) and significantly contributing to tax revenues across the continent.
READ ALSO: SIC Insurance PLC Appoints New Head of Technical Operations