Public Relations Officer of the National Disaster Management (NADMO) and an NPP representative, George Ayisi, has lauded the Agric Ministry for banning the exportation of grains and cereals. He intimated this will help tackle the ongoing shortage and price hike in the country.
Speaking on the ban, he disclosed that the decision is a futuristic one that it will help the Agric sector store up grains to combat the shortage till production jumps back on its feet and also prevent future food disaster.
"That is futuristic planning. I think the Agric Minister was right when he said let's hold although we have the figures, when everything holds then we will continue to export. But if we don't do that [ban export], in the next three to four months we will be in dire streams.
"I think it is a good decision by the Agric Ministry and I believe that they will review it for us to know how long this ban is going to be and then how soon we're going to have the free hands to again continue to allow our exporters to export these grains and cereals that we have been exporting. PFJ has actually brought some return for the Agric sector with the export of grains. I have hope for the future of this country especially with the Agric sector".

George Ayisi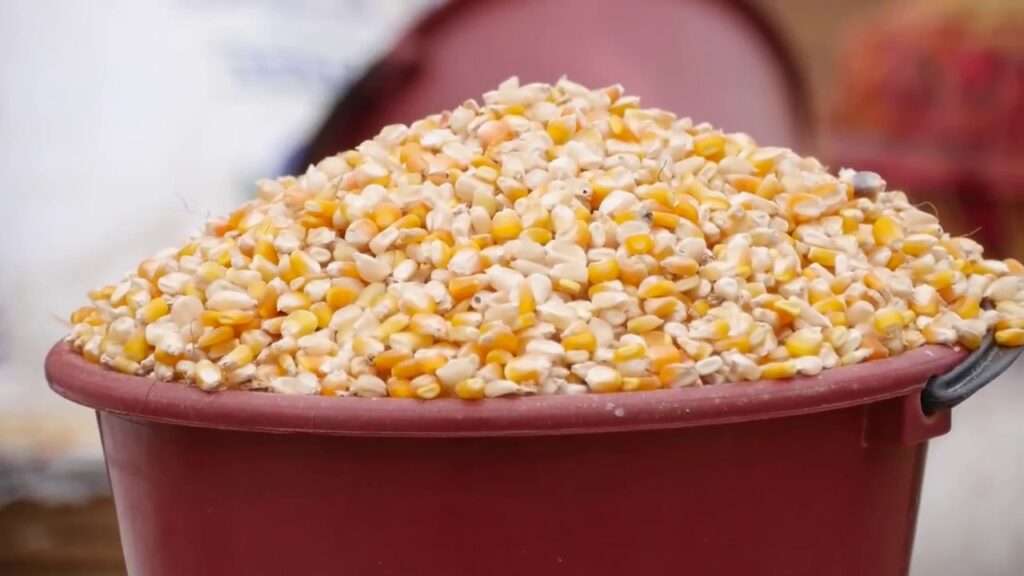 Mr. Ayisi further commended the government for taking the ban seriously. He said getting these grains and cereals from the farmer will be at a better price than getting it from market woman or a middle agent when there is shortage.
"We will store them during the low season so we can push them back unto the market. It is a good step even though I agree that the challenges that the silos face is unfortunate. But it is good that we are bringing it back".

George Ayisi
Touching on the nation's move to construct new factories for grain production and storage despite the already existing ones, he stated the project is to enable traders purchase directly from farmers and not from other sources at high prices.
Old factories abandoned due to poor management
Mr. Ayisi averred that the initiative by Dr. Kwame Nkrumah is commendable but however stated that it was abandoned due to poor management and some persons making the factories and silos their personal properties. He said the nation was not breaking even let alone making profit to sustain them although lot of young people in those areas were employed.
"Under Kwame Nkrumah, we did a lot of state-owned projects like the state farms, state houses and others. However, we saw the damage it did to us because we couldn't manage them well. Some people began using them as their own bona fide properties and use them anyhow.
"So, the silos were brilliant ideas by the great Osagyefo to protect, save and store food for the lean season. That was the motive of the great Osagyefo. The silos worked to a point then as part of the divestiture program, we had to move away and abandon it."

George Ayisi