The Member of parliament for Juaboso Constituency, Hon. Kwabena Mintah has advised the government to have a single policy for commercial farmers in Ghana.
Speaking on an Accra-based online radio station, Hon. Kwabena Mintah said for Ghana to be self-reliant and minimize importation, the government must make it a point to tailor a useful policy for commercial farmers in the country.
In his own words, he said "Ghana should reduce its reliance on imports of some consumer products like sugar, rice, oil and produce them domestically".
For some time now, a lot of pressure has been on the cedi because of the high importation of finished goods into the country hence, there is the need to increase the proportion of agricultural production sold by farmers. This can take many different forms by either occurring on the output side of production with increased marketed surplus or occurring on the input side with decreased use of purchased inputs.
Agricultural production entails an investment of resources, and farmers would have no incentive for making investments in areas where there is little opportunity for marketing their products, or if the returns accruing from the sales of agricultural products do not reflect the opportunity cost of investment. As a result, most farmers in areas with few marketing opportunities are engaged primarily in subsistence agriculture, which has constrained exportation.
Overview of agricultural commercialization programmes
The Commercial Development for Farmer-Based Organization (CDFO) component of the Millennium Challenge Account (MCA) programme in Ghana sought to encourage smallholder farmers to become market-oriented. Farmer-Based Organizations (FBO) in the Southern Horticultural Belt, Afram Basin, and the Northern Zone were trained and supported with credit to increase production and sales.
The crops of interest in the programme were maize, pepper, pineapple, cassava, okra, and papaya. These crops were believed to be prime movers of commercialization. However, the success of the commercialization promotion depended on several factors.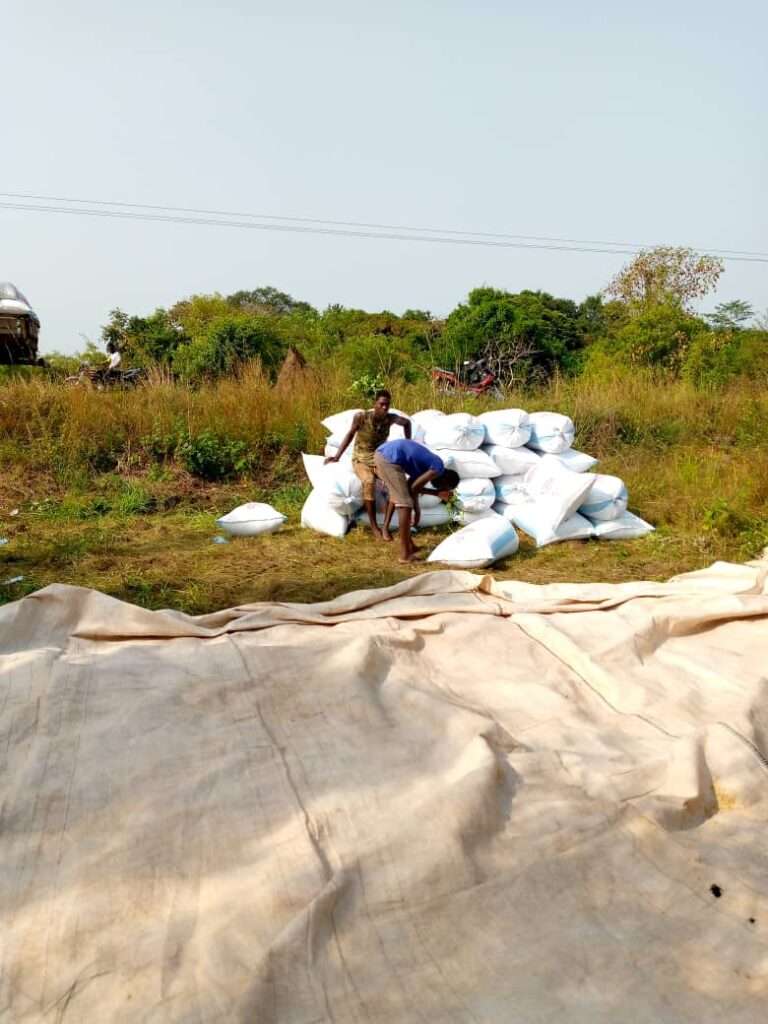 The Food and Agriculture Sector Development Policy II (FASDEP II) of Ghana also sought to increase competitiveness and enhance the integration of farmers into domestic and international markets. The aim was to enhance Ghana's comparative advantage and translate it into a competitive advantage in producing the needed volumes and quality of commodities on a timely basis.
Efforts at improving access to market information and intelligence, relevant market infrastructure, and agricultural financing were some of the strategies adopted to enhance the competitiveness and integration of farmers into markets.
Unfortunately, all these agricultural commercialization programmes could not yield the expected results due to financial constraints amidst other challenges.
The Ghana Commercial Agriculture Project (GCAP) which was launched a decade ago also aimed at improving agricultural productivity and production of both smallholder and nucleus farms in selected project intervention areas of the Recipient's territory.
The Project was approved by the Board of Executive Directors of the World Bank on March 22, 2012, and by Ghana's Parliament on August 16, 2012, and it became effective on April 8, 2013. In 2020, the programme ended with the commercialization agenda unachieved.
It is no doubt that the government lacks a single policy for commercialization for farmers in Ghana. Perhaps upcoming agricultural commercialization programmes would be tailored to leave a lasting legacy on Ghana's economy. Single Policy for commercial farmers Single Policy for commercial farmers licy Single commercialization Policy
READ ALSO: Forget Privatisation, TOR Should be Sold'- Kwadwo Poku