President of the Peasant Farmers Association of Ghana, Charles Nyaaba, has called on government to address issues leading to the shortage of maize in the country.
According to him, the soar in maize prices is a combination of restrictions at the onset of the COVID-19 pandemic, drought and famine encountered by farmers.
His comments follow the surge in the price of a bag of maize from an initial GHC160 in July 2020, to a staggering GHC375.
"The reason why they're seeing a drastic increase in maize prices has to do with what happened in 2020. Remember last year around this time, COVID started and the restriction in the movement of goods and services. Apart from that, coupled with the problems of the financial crisis, most farmers couldn't get credit to do their farming activities".
With this, he called on government to incorporate the supply of fertilisers in the mid-year budget to help address the issue.
"Drawing from this experience, we have the fear that, looking at what is happening this year in terms of farmer's access to input, specifically fertiliser, if we don't quickly address it now, this issue is likely to be bad by the end of the year. Because, this is the time that we need the input supply. Last year, we stated that and we were never listened to and now it is not coming. So, we are just appealing to government that they should quickly do something as we are going to read the mid-year budget. Something should come out so that money will go to paying fertiliser importers so that they can quickly supply fertiliser to the farmers".
Teething issues with maize shortage
Mr Nyaaba also cited labour as a problem to shortage of maize. This is because, Ghana gets "labour from neighbouring Burkina Faso and Togo".
"So, all those things actually impacted on our activities. Then also, the ban on the importation of commodities which includes agricultural machineries, inputs… all that also impacted on production last year.
"We indicated last year that if nothing is done about it, we are likely to face food crisis. Coupled with that, our neighbouring countries, Niger, Burkina Faso and Togo came in their numbers to also buy maize from Ghana. So, all these actually resulted in shortage of maize in the system".
That notwithstanding, Mr Nyaaba indicated that the issue of fertiliser and reluctance of importers has compounded the matter.
Mr Nyaaba explained that government in the past failed to heed to some recommendations made by the Association.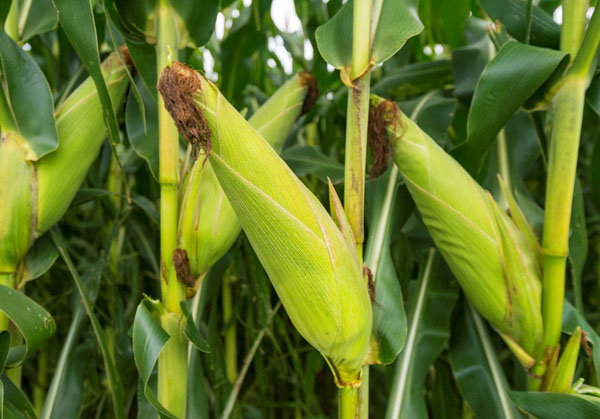 Mr Nyaaba admonished that if measures are not put in place, "we are likely to have the same thing occurring in 2021".
Prior to the call by the Association, the deputy Minister for Agriculture, Yaw Frimpong Addo, had disclosed that the pervading issues with fertiliser supply is as a result of shortages.
He revealed that due to the shortages, market prices of fertilisers have gone up, making it difficult for farmers to purchase.
Read Also: Popo-Cee-Popo Global provides step-by-step guide to Mini Trommel and ANT Concentrator us