Mr. Ayinga Abagre Yakubu, the Binduri District Chief Executive (DCE), has reaffirmed the Assembly's plans to support women in the district to engage in income-earning activities to reduce over-dependence on trees for domestic use and charcoal production.
He said many people in the area have taken to charcoal selling as a business hence the continuous felling of trees from the forests and woodlots for producing charcoal.
This, he said, is worrying, and the Assembly is encouraging the people to redirect their energies into other income-earning ventures.
Mr. Abagre made these assertion in an interview at Bazua, adding that the Assembly should support and complement the Green Ghana Project in the area as that is one way to restore the degraded lands. He called on the Forestry Commission and environmental NGOs operating in the district and the Upper East Region to increase their efforts at growing trees and ensuring their survival, "There is no need to plant trees today, and tomorrow you cut them," he added.
Assembly to plan lucrative businesses with community members
He urged all who are into the charcoal business to stop felling trees and collaborate with the Assembly to plan other lucrative businesses they could undertake.
The DCE said a mechanism would be put in place also to ensure that workers at the assembly plant trees around the buildings and nurture them to grow well as a test case for all to emulate in their homes.
He indicated that the Assembly's By-Laws would be implemented to deter people from felling trees without a permit.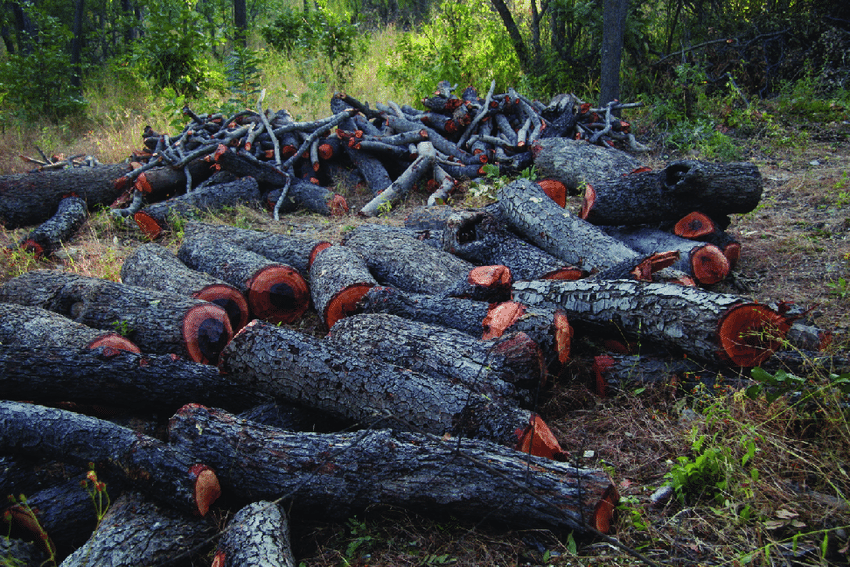 Meanwhile, reports indicate that the exploitation of trees in the Bawku enclave has a profound climate impact on the people living in those Savannah areas. The Bawku enclave of the savannah zone covers eight forest reserves, which include the Red Volta, Zawse plantation, Upper Tamne block and Moragu plantation, and the others are the Bazua Bridge and Bagumbu extension.
Green Ghana Initiative poised to succeed
On the commemoration of the second phase of 2022 Green Ghana Day, Mr. Emmanuel Omane, the Officer in charge of the Bawku Forest Division, said 50,000 trees have been planted in the forest areas, covering 10,000 trees in the Upper Tamne dam block two, 20,000 planted in block three and 20,000 of them in block four.
A recent report revealed that fuelwood or firewood is the cheapest form of wood fuel in Africa because its production usually requires no complex expensive equipment and is often procured at no greater cost than labour for collecting and processing. For this reason, fuelwood is extensively exploited for income and for subsistence in both rural and urban areas across the region. Thus, fuelwood production across Africa has generally been criticized as a driver of deforestation.
Many forest experts have praised the Green Ghana Initiative as it is poised to cause a great change. The Green Ghana Day forms part of an aggressive reforestation strategy of the Government to restore the lost forest cover of the country and contribute toward global efforts to fight climate change and other adverse impacts on lives and livelihoods