The Chamber of Agribusiness Ghana has urged the government to support domestic fertilizer producers to avoid the many Challenges Ghana faces with fertilizer importation.
The price for fertilizers is rising as the instability in Russia and Ukraine stoke worldwide shortage fears and create concerns about rising food costs. As the second-largest potash producer globally, Russia is a critical global fertilizer producer at a low cost with a massive production volume.
 Due to regional tensions and sanctions on Russia, fertilizer trade is already negatively affected. In turn, farmers are cutting back on fertilizer use, which is affecting their production. Food prices may rise due to lower agricultural output and reduced availability worldwide. Ghana has been and is a net importer of NPK fertilizer over the years.
According to the Chamber, Ghana is blessed with some local fertilizer producers and can do more with the push from the government.
 "Support local fertilizer producers like Omnifert Limited, a wholly-owned Ghanaian manufacturing company at Dawhenya, and Best Fertilizer Company Limited, which is under the one district, one factory initiative located at Asankare in the Ashanti Region, which commenced operation in January 2021 to increase their production lines to meet domestic demand. Invest and support commercial organic fertilizer producers like the Accra Compost and Recycling Plant and many others in the country".

Chamber Of Agribusiness Ghana
The Chamber sounded cautions that fertilizer prices had soared this year because of a lack of supplies and rising energy expenses; hence, the government should cushion the fertilizer supply chain by waiving tariffs on specific categories of fertilizers, especially for the planting for food and jobs (PFJ) programme.  Again, the Chamber mentioned that the rising cost of food would be exacerbated if farmers continue to use expensive fertilizers. It's already starting to take its toll on farmers, the Chamber added.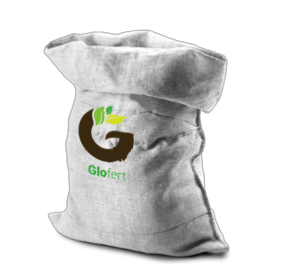 The Chamber has advised the government to "Implement new fertilizer recommendations and blends for the Guinea Savannah and Forest-Savannah Transition agro-ecological zones by the Soil Research Institute (SRI-CSIR) and other research institutes; promote climate-smart agronomic practices and adopt phosphorus-efficient cereal and grain legume varieties in the Guinea Savannah Agro-ecological zones and set up an Agriculture Resilience Fund to protect farmers as they produce food for the Country's food security."
Over the past two years, COVID-19 has presented many challenges to global food security. Today, what is happening in Russia and Ukraine adds another significant challenge. Food prices, already on the rise since the second half of 2020, reached an all-time high in February 2022 due to high demand, input, transportation costs, and port disruptions. The conflict's intensity and duration remain uncertain.
The likely troubles to agricultural activities of these two significant exporters of staple commodities could seriously escalate food insecurity globally when international food and input prices are already high and volatile. The more reason why the government must support local fertilizer producers.
READ ALSO: COVID Not To Blame For Credit Downgrade – Bright Simons