AngloGold Ashanti has revealed that its production for the year 2020 is expected to be 3.047Moz, compared to 3.281Moz for the same period in the year 2019, representing an annual dip in production of approximately 7 percent.
According to press release by AngloGold Ashanti, this decline in production witnessed last year is mainly due to the "sale of the South African operations and the impact of the COVID-19 pandemic on production".
However, AngloGold Ashanti holds that it delivered a solid production performance for the year, taking into consideration the challenges created by the coronavirus pandemic.

"The performance for the year was underpinned by a record year at Geita, and steady performances at Kibali, Iduapriem, Siguiri, Sunrise Dam, and AGA Mineração which helped offset declines in production at Tropicana, Cerro Vanguardia and Serra Grande.


"The Obuasi Redevelopment Project continued its ramp-up, delivering 127,000oz of production despite delays in receiving equipment and in the arrival of critical skills for the project as a result of lockdowns in various jurisdictions during the year".


AngloGold Ashanti
Also, the renowned Gold mining company opined that its earnings in 2020 are expected to more than double that of 2019 showing signs of great profitability prospects amid the global crises and its associated economic hardships.

"Shareholders are advised that the Company has reasonable certainty that headline earnings for the Period are expected to be between $962 million and $1,037 million, with headline earnings per share ("HEPS") of between US 229 cents and US 247 cents. Headline earnings and HEPS for the comparative period in 2019 were $379 million and US 91 cents, respectively".

AngloGold Ashanti
Giving insights into the primary reason for the expected overall increases in earnings for the year 2020 as against the comparative period in 2019, despite a decline in production, AngloGold Ashanti disclosed that gold prices received an increase of about 27%.
Analysts hold that Gold also had one of the lowest drawdowns during the year 2020, thus helping investors limit losses and manage volatility risk in their portfolios.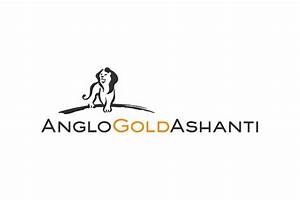 It also goes to affirm Analysts assertion that Investors' preference for physical and physical-linked gold products last year further supports anecdotal evidence that, amid the global crises, gold was used by many as a strategic asset rather than purely as a tactical play.
AngloGold Ashanti further cited that "weaker local currencies more than offset inflationary increases" across its operating jurisdictions, probably increasing their earnings for 2020.
Income from joint ventures, mainly Kibali, increased by $110 million after deducting tax or US 26 cents per share as well as care and maintenance costs of $47 million post-tax or US 11 cents per share incurred at Obuasi in the comparative period in 2019 were not repeated in the current period under review causing earnings to shoot up, AngloGold Ashanti added.
Finally, AngloGold Ashanti cautioned that the financial information on which this trading statement is based has not been reviewed and reported on by its external auditors. As such, some estimates may not be according to Generally Accepted Accounting Principles (GAAP).
AngloGold Ashanti will release results for the year ended 31 December 2020 on 22 February 2021.