Mr. Kofi Agyarko, Director of Renewable Energy Efficiency and Climate at the Energy Commission, has intimated the Energy Commission's effort to attract investors to financially assist the energy sector in the country.
Speaking during a workshop organised by ACCESS Coalition on advocacy strategy development, he said the efforts by the commission will attract investors into the energy sector. This will help serve the unserved percentage of the population who do not have access to energy.
"And we're also vigorously pursuing appliance standards and regime aimed at efficient utilization of power with electrical appliances that are energy efficient. And we will kind of release a lot of power that will be unused into the system to serve the unserved community…that is one of the importance of energy efficiency."

Kofi Agarko
Energy, Mr Agarko stated, is arguably the fifth factor of production after land, labour, capital and entrepreneurship. Among the important factors that investors can see before investing in a country, he said, is energy availability and price. He further noted that energy supply and security has attracted the attention of all the institutes especially the powerful ones.
"You can never be the superpower if you do not have energy security. Ghana can boast of 85% energy access but it's not one of the best in sub-Saharan Africa. We are intending not to rest on our own once we achieve the Universal access by 2030."

Kofi Agarko
Energy Access
Energy access is a very important issue that the nation wants to engage the attention of all for the sake of social equity, he averred. Mr. Agarko was also of the view that the 15% unserved Ghanaians should occupy stakeholders attention to ensure concern is shown.
"Development is underpinned by access to … energy and there is no doubt about this. It is one of the criteria for measuring human development index. So, for Ghana to holistically develop, we don't have to leave the 15% who are yet to be served unserved for a very long time."

Kofi Agarko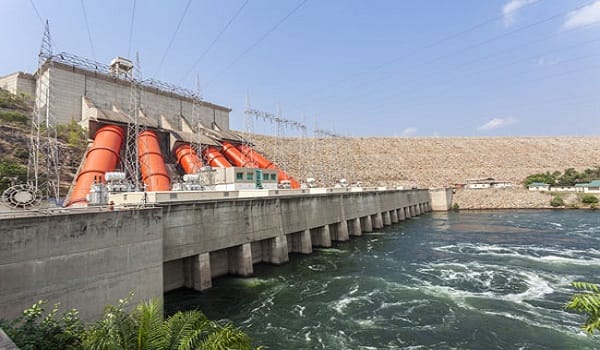 Challenges
He, however, said the challenge was with investors shying away from the particular areas of concern. This is as a result of their decision to settle in the cities instead of the places lacking energy access.
The quest to improve energy access, he noted, can further be boosted. He urged stakeholders to make sure they attract investors and provide energy access to all since its a key responsibility.
Head of African Climate Reality Project, Amy Gilliam adding her voice urged stakeholders to focus on helping finance energy activities.
She then urged stakeholders to ensure the move from fossil fuels to the use of clean energy becomes achievable in 2030.
Chairman for Climate Change Working Group, John Kioli also intimated that the private sector has a huge role to play. Their role he said was with the provision of energy access to all.
He urged private sectors to invest and work together with the energy sector to help provide quality energy equipment. Energy commission
"Ladies and gentlemen, we all know that more than 600 000 million people in Africa do not have access to clean energy. This is a significant number and what we are saying is that, as much as we need to depend on government, we need to redefine the whole issue of access to energy."

John Kioli