The Executive Secretary of the Chamber of Petroleum Consumers (COPEC), Duncan Amoah has intimated that, Oil Marketing Companies (OMC's), need to ensure sustained investments to improve the quality of their service and products to customers and also to maintain or improve their markets share.
His comment comes on the back of the completion of the second Consumer Satisfaction Survey for the month of October by COPEC, in some parts of the capital of Ghana, Accra.
He further told the OMCs that, if they relax, consumers will start making different choices which will impact their sales, profitability and overall sustainability of the brand they possess.
"So, this is to encourage the brands to improve their services. Those who are struggling per the survey, need to focus on training their pump attendants. They also need to look into improving the quality of their products to attract more customers and improve how they are perceived by drivers."
The Executive Secretary also charged Oil Marketing Companies across the country to make improved investments into training their frontline staff as well as provide high-quality products on a consistent basis in order to remain competitive.
With regards to this, the Liquefied Petroluem Gas (LPG) industry, has been seen over the weeks providing training for various pump attendants at various gas filling stations to ensure safety and also to provide quality service to their consumers.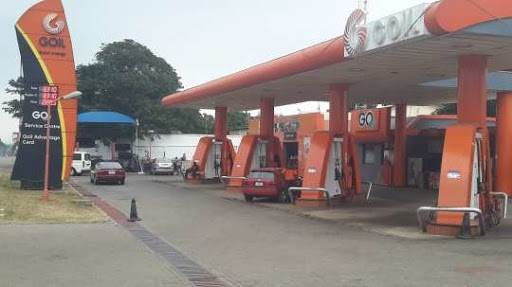 According to the survey by the Chamber of Petroleum Consumers, over 50 percent of drivers within the catchment area of the survey, that is Amasaman and the Tema Metropolis, perceive GOIL to be the leader when it comes to the quality and quantity of fuel dispensed as well as the leader when it comes to the speed of service.
Based on the same parameters of speed of service, quality and quantity of fuel dispensed, Vivo Energy Ghana or Shell as well as Total came in second and third receiving approval from about 30 percent and about 19 percent of respondents surveyed respectively.
Also, in the same survey conducted, Oil Marketing Companies like Goodness Oil, Allied Oil and Benab Oil came as the most admired of the rest of the OMC's outside of the top three when it came to pricing, speed of service, quality and quantity of fuel dispersed, with each company having a percentage of, 18.94%, 13.89% and 14.14% respectively.
Other OMCs like Puma Energy came in with 8.84%, Pacific Oil 8.08%, Engen Oil coming in 6th with 7.32%, with Zen Petroleum, Petrosol, Frimps Oil, Glory oil amongst others following.
The survey targeted eighteen (18) Oil Marketing Companies with retail outlets spread across the regions as well as a total of five hundred (500) respondents made up of commercial transport operators and private car owners.