Galiano Gold Inc., the operator and manager of a 50:50 joint venture (JV) partnership with Gold Fields Ltd. for the Asanko Gold Mine has realized gold revenue sales of US$85.2 million in Q3 2021.
This represents a US$10 million (-10.50%) decline in gold revenue compared with revenue in Q2 2021, a second consecutive decline in revenue generated since Q1 2021. Meanwhile, the Company disclosed in its unaudited or preliminary report, it anticipates the release of its full financial and operational results after market closes on November 10, 2021.
Gold production for the quarter totaled 49,543 ounces with gold sales of 48,435 at an average realized price of US$1,758, while staying in line with 2021 production guidance. Also, this reflects a second consecutive decline in gold production since Q1 2021. Compared with Q2 2021, this represents a decline of 1,986 ounces of gold.
Galiano Gold expects gold production to revert to historical levels
According to the Q3 report, the Asanko Gold Mine sourced ore from the Esaase Main pit in addition to incremental ore production from Cut 3 at Akwasiso.
During the quarter, 1.3 metric tonnes (Mt) of ore at an average gold grade of 1.4 g/t and 7.4Mt of waste were mined from the Esaase Main pit. Also, 0.1Mt of ore at an average gold grade of 1.2 g/t and 2.6Mt of waste from the Akwasiso pit.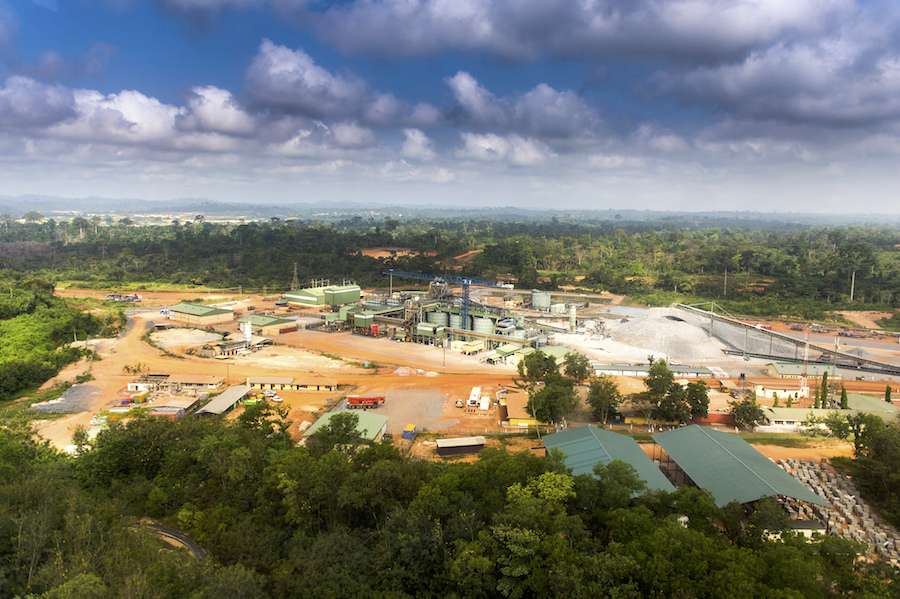 Also, Galiano's processing plant milled 1.5Mt at a feed grade of 1.1 g/t during the quarter with metallurgical recovery averaging 90 per cent.
Highlighting the performance of the Asanko Gold Mine for the quarter, Matt Badylak, President and Chief Executive Officer of Galiano Gold commented:
"Production for Q3 remained at similar levels to Q2 as we continued to develop Akwasiso for its third phase of mining. With Akwasiso pivoting to sustainable ore delivery in Q4, we expect gold production to revert to historical levels… positioning the AGM well for the achievement of restated full year guidance. We continue to remain on schedule to publish our updated Reserve and Resource statement in Q4 of this year."

Matt Badylak, CEO Galiano Gold
At the end of the quarter, the joint venture (JV) held approximately US$53.0 million in unaudited cash, US$5.6 million in gold sales receivables and US$4.7 million in gold on hand. The AGM remains debt free with US$30.0 million available on its revolving credit facility.
On account of health and safety, there was one recordable injury and lost time injury (LTI) reported resulting in 12-month rolling total recordable injury (TRI) and LTI frequency rates of 0.20 and 0.41 per million employee hours worked, respectively.
While this phenomenon of low production in the last three quarters seem to cut across most of gold producers in Ghana and worldwide, producers are upbeat about the fact that production in the fourth quarter of 2021 will pick up steam.
READ ALSO: Apply GHS948 million in PSRL Account to Cushion Petroleum Consumers- ACEP