The adoption of energy saving and efficiency policies delivered big savings for Ghana, while helping to avoid a cumulative 8.3 TWh of electricity use between 2013 and 2020.
These savings motivated the government to expand its Appliance Standards and Labelling Regime from 3 to 20 appliances. Due to this improvement, other African countries are following Ghana's lead, with the Minimum Energy Performance Standards (MEPS) in force or under development in most ECOWAS countries as well as several others across the continent.
Over the years, Ghana has embarked on several energy policies that have proved useful for the country's energy goals. Notable among these are the COP26 Product Efficiency Call to Action initiative which was launched by the IEA and the COP26 presidency.
The initiative aims at setting countries on a trajectory to double the efficiency of key products sold globally by 2030, including residential air conditioners and refrigerators/freezers, lamps and industrial motors systems.
Ghana is also a member of the Super‐Efficient Equipment and Appliance Deployment Initiative, a collaboration of more than 20 governments, the IEA and other partners to accelerate and strengthen the design and implementation of energy efficiency policies for appliances and equipment.
"There is evidence that MEPS and import bans can deliver big savings. In Ghana such policies avoided a cumulative 8.3 TWh of electricity use– broadly equivalent to its current annual electricity demand– and 4.6 million tonnes (Mt) CO2‐equivalent emissions between 2013 and 2020."

IEA, Africa Energy Outlook 2022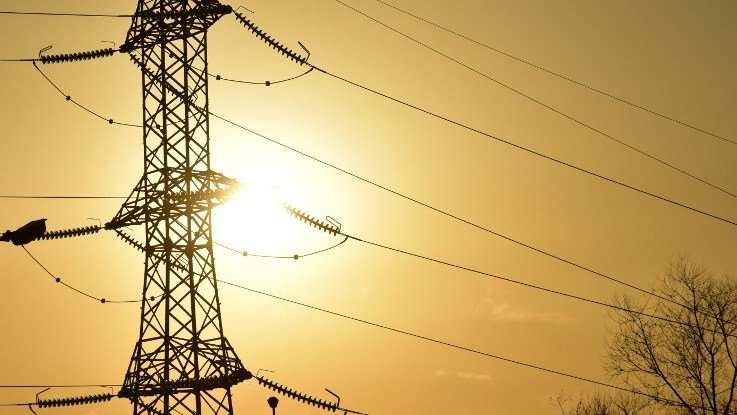 Other African Countries Follow Ghana's Steps
Many African countries have already made significant progress in implementing mandatory MEPS that cover at least one major residential end‐use, notably in Benin, Ghana, Nigeria and Senegal (all members of the Economic Community of West African States [ECOWAS]), as well as Algeria, Egypt, Kenya, Rwanda, South Africa and Uganda.
Today, around 40 per cent of African countries have adopted mandatory MEPS for cooling equipment or are planning to do so, and around 20 per cent for refrigeration Switching to more efficient appliances also requires efforts to halt the dumping of inefficient second‐hand appliances on African markets.
Measures to ban all appliances with the lowest efficiency rating saves over 40 TWh of electricity demand in 2030, equivalent to one‐third of total appliance‐related demand today.
Reduced imports of inefficient second‐hand appliances and the introduction of more stringent MEPS and energy labels contribute to these electricity savings. Refrigerators and air conditioners see the biggest improvements, with the average stock efficiency increasing by around 50 per cent to 2030 for both end‐uses.
Ghana's Success of Electricity Access
Apart from these developments, Ghana can also boast of being the country with the highest electricity access rate on the continent (excluding smaller countries). The National Electrification Scheme (NES) which was introduced in 1989 began this agenda, with an aim to provide access to all communities with a population of more than 500 people by 2020.
By 2005, more than half the population had electricity access and now around 85% are connected. Ghana's success can be attributed to a number of factors, notably the continuity of efforts spread over more than 30 years.
Close attention has been paid to tracking access and determining the most cost‐effective strategies for on‐ and off‐grid connections, involving the use of analytical methods, such as geographic information systems that use software tools for managing, analysing and visualising geographic data.
In addition, the expansion of electricity generation and demand have been carefully co‐ordinated. The government also provided targeted affordability supports to poor households, with the help of development aid and private capital.
Although the Russia-Ukraine war raises concerns of energy security and poverty issues, the government must consider scaling the use of other innovative clean energy solutions to expand electricity reach to cover the remaining 15 per cent of the population while pressing ahead with sustainable energy saving solutions.
READ ALSO: Afghan Earthquake: Atleast 280 Killed and Scores Wounded