Dr Yussif Sulemana, an energy expert and oil production specialist at Petroleum Development of Oman, has suggested that while the government appears anxious to attract investment into upstream oil and gas operations, the government must not rush to further weaken the petroleum fiscal regime.
The expert noted that, it is a tempting situation especially in an era characterized by dwindling investments in the global oil and gas sector. It is even the more tempting considering the fact that the number of upstream oil and gas activities have remained unchanged for the past half-decade.
Ghana's upstream sector has underperformed relative to expectations in the past years. Since the last oil field, Sankofa Gye Nyame (SGN), was added in 2017, no additional field development has been added to increase production or at least stabilise the existing production.
Oil production has declined year-on-year after a peak in 2019. Consequently, there has been a dwindling contribution of the oil sector to GDP growth (-6% in 2020 and a projected -16% in 2021).
Indeed, Ghana has one of the most liberal fiscal regimes in Africa, the Deputy Minister for Energy, Dr. Amin Adam noted during the 2022 Offshore Technology Conference (OTC). This has over the years served as a strong incentive for investors into the oil and gas operations in the country. However, this has not reflected in an avalanche of investments into the sector as expected.
In an era where energy transition considerations in terms of environmental, social and governance (ESG) are dominating investor decisions to invest in oil and gas activities. This would mean that the focus on further liberalization of the fiscal regime would not be the optimal solution to attract investments into the sector.
"The capital market is not that very much favourable to the world of hydrocarbons at this moment. So, should we give out everything in terms of our fiscal regime to the IOCs or investors just to make sure that they stay?
"It is not a complete surety of guaranteeing investment back into the sector. At this moment, I think we should hasten with caution, and that we shouldn't rush to weaken our regime. Already, the contracts that we signed from the beginning have been problematic. We have always been depending on royalties, our shares have been meagre in these three fields apart from ENI field. We don't have substantial shares within these fields as resource owners."

Dr Sulemana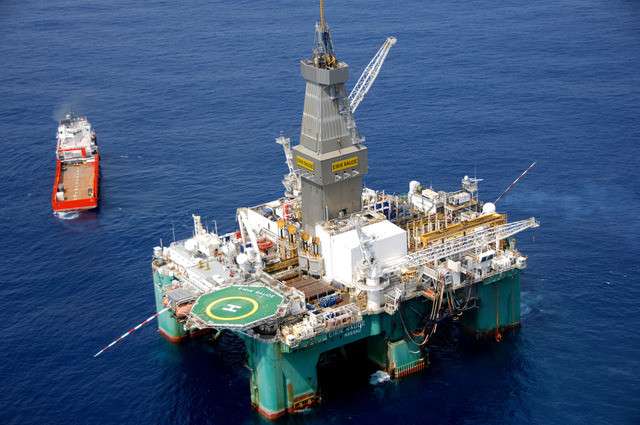 Revising Fiscal Regime
This is based on the backdrop that, the Ministry of Energy is more tilted towards reviewing some components of the current fiscal regime to serve as an incentive to investors in case the disinvestment in oil and gas exploration and production remain low for a long time.
In an article of the Vaultz Magazine titled: "Building a Resilient Energy Sector for Sustainable Growth Post-65 Years of Independence", the Minister of Energy is cited to have said:
"For instance, the sliding scale form of royalty payment can be adopted to cater for different conditions. In this case, royalty may vary depending on water depths, geological terrain, volumes of oil produced etc."
While such revisions would mean that the country's revenues from oil and gas operations may potentially reduce, it is also not a guarantee to increasing investments in the sector as have been outlined.
In a McKinsey report released this month (June), it proposed that, resource-rich countries such as Ghana could adopt a number of interventions:
 "Focusing on sustainability and decarbonization also presents an opportunity for oil and gas producers to reduce their cost of capital and retain access to customers who are increasingly prioritizing production that has lower carbon intensity.
"Beyond initiatives to directly decarbonize operations, oil and gas sector players could consider, as a last resort, offsetting their emissions or generating carbon credits by implementing nature-based solutions that protect or improve natural ecosystems that sequester atmospheric CO2. Such initiatives could include forest conservation, reforestation, and improved land practices, among others."

McKinsey
READ ALSO: Agribusiness Incubator can Reduce Poverty, Drive Economic Growth- Agribusiness Expert