Gold prices on the international market has seen incremental growth, reaching US$1925.40 per ounce as at Monday, March 21, 2022 on the backdrop of the Russia-Ukraine conflict, and thus, provides tailwinds to gold production in 2022.
Latest report from the Bank of Ghana, titled 'Summary of Macroeconomic and Financial Data' recorded a rise in realized gold price for the first two months of the year from US$1820.2 per ounce to $1863.7 per ounce, reflecting a 3.89 per cent year-to-date rise in February 2022.
Following this upward trajectory, gold exports rose from US$392.9 million at the end of January this year to US$885.2 million at the end of February, 2022, adding 125 per cent increase to gold exports.
This turn of events reflect market responses to rising uncertainties from the ongoing Russia-Ukraine crisis, as well as rising inflationary pressures, which moved investors to increase demand for gold, considering its safe-haven nature to hedge against the volatilities in the market.
Given the fact that these uncertainties are deteriorating further as negotiations between Russia and Ukraine breakdown, gold producing companies in the country will benefit from these skyrocketing prices and those who are able to strike more ores this year will likely surpass projected profits for the year.
As economic activities began to pick up last year, gold prices eased alongside, as investors increased their shares in speculative assets again. In 2020, gold sold at a record-high of $2074.88, but trended downwards in 2021 to a lowest price of US$1722.5 per ounce of gold.
The positive trend in prices of gold, notwithstanding, higher costs emanating from labour, energy and other input costs are also going to weigh down on companies' profits, albeit, where output growth is expected to rise in line with production guidance or even above, companies would be able to stay afloat.
Gold Producers and Outlook for 2022
West Africa-focused gold producer, Perseus Mining, for instance, sold its gold output at an average sales price of US$1,663/oz in the second-half of 2021. The company's projected output growth for 2022 is between 471,164 oz gold to 506,164 oz of gold.
Perseus' CEO Jeff Quartermaine said: "With three gold mines in operation, we are now producing gold at our targeted rate of approximately 500,000 ounces of gold per year, and with excellent drill results coming from our organic growth programmes we are confident of at least maintaining this level of production and associated profitability well into the future."
Ghana's major gold producer, Gold Fields, in its full-year 2021 results indicated a production increase by 1 per cent to 871koz from 862koz in 2020, primarily driven by the increased production at Damang. At Damang, managed gold produced and sold increased by 14% from 223,000oz in 2020 to 254,400oz in 2021. Gold produced at Tarkwa, however, decreased by 1 per cent 526,300oz in 2020 to 521,700oz in 2021.
Gold production at Asanko decreased by 16% from 112,500oz (45% basis) in 2020 to 94,600oz (45% basis) in 2021. Gold sold decreased by 11% from 109,700oz (45% basis) to 97,200oz (45% basis).
With the continuous increase in output growth realized at Damang, as well as improved mine results in Tarkwa, this year, this should further improve the company's financial results for the year, despite the challenges faced with its jointly-owned mine at Asanko gold mine.
Kinross' Chirano gold mine experienced a decrease in full-year production compared with 2020 mainly due to lower grades, partially offset by higher throughput, the company said, in its full-year report. Also, full-year cost of sales per ounce sold was higher mainly due to lower production and higher contractor and energy costs.
Nonetheless, the company placed emphasis on the excellent results delivered by its mine site exploration program which added 400 Au koz, increasing Chirano's mineral resource estimates, and extending the mine life to 2026, with opportunities for further mine life extensions.
The company's average realized gold price per ounce was $1,797ounce for full-year 2021, thus with an expected increase in gold production due to the additional mineral resource estimate of 400 Au koz, and the skyrocketing gold prices, this would serve to improve the company's financial results. Kinross allocated $8 million budget for operations at the Chirano gold mine this year, though this is US$4 million short of the allocation in 2021, due to the exploration round within the year.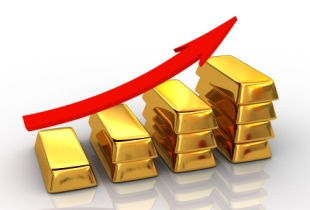 Newmont's average realized gold price for full-year 2021 was $1,794 per ounce of gross price received. Given the company's outlook, it "reflects increasing gold production and ongoing investment in its operating assets and most promising growth prospects," according to the company's full-year report.
"Newmont continues to develop our mine plan utilizing a $1,200 per ounce gold price assumption. However, due to sustained higher gold prices over the last two years, Newmont's 2022 outlook assumes $1,800 per ounce revenue gold price for CAS and All-In-Sustaining Cost (AISC) to reflect higher costs from inflation, royalties and production taxes."

Newmont Full-year report
Overall, the positive price fundamentals has the tendency to accelerate growth of gold production as company's seek to make huge sales in order to offset the higher costs from operational activities over the year.
READ ALSO: Skyrocketing Fertilizer Prices may Gouge Farmer Profits- Mr Prince Addey