Consumption of electricity by industries improved by 11.7 per cent on a year-on-year basis as of January 2022, according to Bank of Ghana's (BOG) Real Sector Development Report.
Industries consumed 269.43 gigawatts of power in January 2022, as against 241.24 gigawatts recorded for the corresponding period in 2021, however, only marginally higher than in the preceding month (265.38 gigawatts). Compared to electricity consumption figures in November 2021 (271.52 gigawatts), this represents a 0.8 per cent fall.
"On a month-on-month basis, electricity consumed by industries in January 2022 increased marginally by 1.5 percent from 265.38 gigawatts utilised in December 2021. The improvement in power consumption was mainly due to increased industrial activity by manufacturing companies during the review period."

BoG
According to the report, sectors that rely heavily on electricity such as the manufacturing and construction sectors experienced positive growth performance and a decline in growth respectively- this was as a result of the slow down in construction activities.
Cost of Electricity
Cost of electricity remains a major challenge for industries, contributing to high cost of doing business in the country. The Association for Ghana Industries (AGI), has constantly bemoaned the high cost of power for industrial consumption, which aggregately adds to cost of goods sold, making locally produced goods uncompetitive to imported ones.
Mr Tsonam Akpelo, Chairman for AGI, Greater Accra Region, is cited to have said:
"We realize that the entire environment in doing business is very harsh for the entrepreneur. The cost of power is super high, we are buying power 16 cent per kilowatt per hour for industry that is so high compared to what happens in other parts of Africa."

Tsonam AKpelo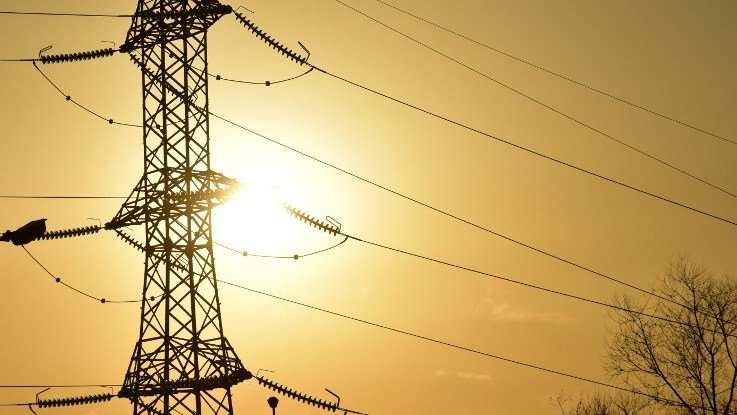 The 2022 budget statement outlined a number of measures the government is putting in place to address the problem of high electricity tariffs, by renegotiating and restructuring Power Purchase Agreements (PPAs).
"To ensure power is affordable for industrial, commercial and residential use, the Ministry, in collaboration with key stakeholders, continued with the renegotiation and restructuring of Power Purchase Agreements (PPAs). The exercise is progressing steadily with seven operational Independent Power Producers (IPPs), namely, Karpower, Cenpower, Sunnon Asogli, Early Power, Twin City Energy (formerly Amandi), AKSA Energy and Cenit."

2022 Budget
According to the 2020 State Ownership Report, State-owned Entreprises in the energy sector, such as ECG and VRA recorded profits over the year. ECG made a total net profit of GHS181.0 million while VRA made a total net profit of GHS156.50 million, indicating improvement in their operations compared to losses incurred in prior years.
Achieving Universal Access
Aimed at achieving universal coverage of electricity by 2024, a total of 162 communities were connected to the national grid in 2021, thereby increasing the national electricity access rate from 85.17 percent in 2020 to 86.63 percent in 2021. Connections to another 512 communities are at various stages of completion, the budget read.
"In 2022, the Ministry will work to complete many such projects, and approximately 800 towns will be connected to the national grid under the SHEP-4, SHEP-5 and Turnkey Projects. Additionally, the Ministry will implement a strategy to select 2,401 communities with population of 400 and above to be connected to the national grid as a priority."

2022 Budget
READ ALSO: We are Ready for the Season's Possible Flooding- NADMO