Kosmos Energy has announced huge profits for Q4 2021, reporting an adjusted net income of US$61 million, or $0.13 per diluted share, owing to the upsurge in energy prices over the period.
In total, the company generated a net income of US$99 million, or $0.22 per diluted share for Q4 2021, obtained from revenue amount of US$573 million, or $76.02 per barrel of oil equivalent (boe).
Kosmos' operational update showed that total net production in the quarter averaged approximately 70,000 barrel of oil equivalent per day (boepd).
In Ghana, production averaged approximately 39,400 barrels of oil per day (bopd) net in Q4 2021. Kosmos lifted five cargos from Ghana during the quarter, one more than planned due to a late-December jubilee lifting.
At the jubilee oil field, gross production averaged approximately 80,400 bopd during the quarter whereas at the TEN field gross production averaged approximately 27,200 bopd for the quarter.
The Jubilee water injector well (J55-W) came online around the end of the third quarter and the second Jubilee producer well (J57-P) came online late in the fourth quarter, increasing Jubilee production to above 90,000 bopd gross. At TEN, a gas injector well came online early in the fourth quarter to add pressure support to the Ntomme field.
Reliability of Production Facilities Continue Through to 2022
According to the report, high reliability of the production facilities in Ghana progressed with uptime of the Jubilee and TEN FPSOs averaging around 98% in the fourth quarter as well as high levels of water injection and gas offtake from the Government of Ghana.
This performance has continued into 2022 with record levels of water injection seen at Jubilee (greater than 235,000 barrels of water per day) helping to optimize reservoir performance, the company said.
Furthermore, infill drilling is expected to continue in 2022 with a full year of activity underpinning planned production growth in 2022 and 2023.
Commenting on the Company's 2021 performance, Chairman and Chief Executive Officer Andrew G. Inglis said:
"In 2021, Kosmos rebuilt operational momentum across the portfolio and improved the balance sheet, finishing the year with a strong fourth quarter.
"Today, Kosmos has a differentiated portfolio that is fit for the future with high-quality, low-cost oil assets funding our growth in natural gas and LNG. Our record 2P reserves are balanced between oil and gas with a reserve life of over 20 years.
"With our existing assets and sanctioned projects, production is expected to grow around 50% in the next two years, and we plan to do that while further de-leveraging the balance sheet. As we deliver on this plan and new projects start up, sustainable free cash flow is expected to increase materially, creating the potential for meaningful shareholder returns.
"Our goal is to develop our portfolio in a responsible way, helping our host nations in Africa to expand access to affordable and reliable energy."

Andrew G. Inglis, CEO
Acquisition of Oxy Assets
In October 2021, Kosmos successfully completed the acquisition of additional interests in the Jubilee and TEN fields in Ghana from Occidental Petroleum for approximately $550 million ($460 million after post-closing adjustments), the report said.
The company raised approximately $540 million through an equity and bond offering in October 2021 to fund the transaction. In November 2021, Tullow Oil and PetroSA exercised their pre-emption rights. However, completion of the pre-emption transactions remains subject to finalizing definitive agreements and securing approval from the Government of Ghana.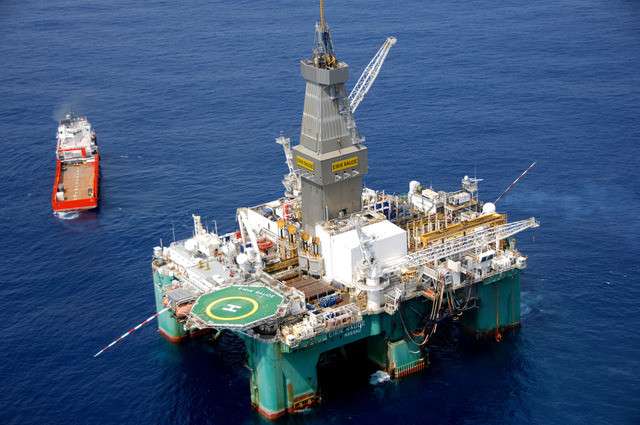 The company's financial update revealed that net capital expenditure for the fourth quarter of 2021, excluding acquisitions, was approximately $106 million, slightly below Company guidance.
Meanwhile, Kosmos completed the Q4 2021 with US$2.5 billion of net debt and available liquidity of approximately US$0.8 billion. While net debt increased in the quarter, primarily driven by the financing of the Oxy Ghana transaction, leverage improved materially to exit 2021 at around 2.5x, the company said.
READ ALSO: Use of Ghana As Optional Travel Document Commences On March 1