Vice President of the Liquefied Petroleum Gas (LPG) Marketers Association, Gabriel Kumi, has revealed that LPG marketing companies are folding up due to increasing prices of LPG in the country.
According to him, the impact of the rising prices of LPG on marketers is "quite dire", as some owners have started laying off workers because they cannot make the numbers to be able to sustain the kind of workforce that they have. Mr Kumi explained that it has become a luxury for most people in the country to buy the product.
"As I speak to you now, four or five of them have folded up because they are not making the money to get themselves to stay in the market. LPG marketing companies are folding up. For the past three years we've been going down. From 2019 to 2020; we go down 1,000 tonnes every year and 1,000 tonnes is a lot. We are talking about fifty of those vehicles we use to transport LPG… So, if your consumption is going down that much you know that you're really going down. This is a product that we are supposed to be promoting its consumption".

Gabriel Kumi
His comment followed the increase and price adjustment of 5% in the cost of Liquefied Petroleum Gas (LPG) which started on March 3, 2022.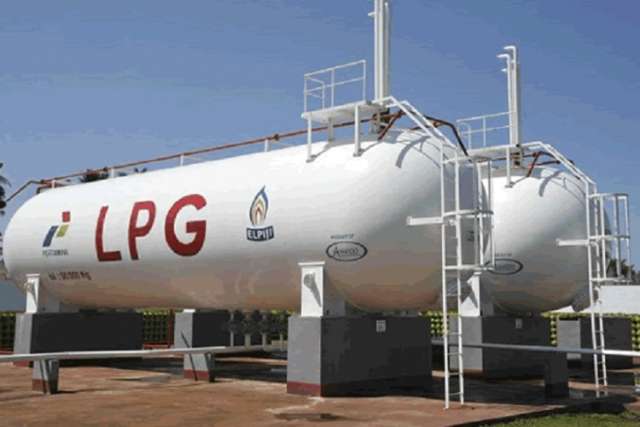 Decline in purchase of LPG
Mr Kumi intimated that due to the rate at which prices of LPG has been increasing, some Ghanaians may soon be unable to afford the product. He noted that due to the current situation, people take their gas cylinders to the filling stations only to buy half or less the amount of gas needed to fill the cylinders.
"LPG is now bought in tots, people can simply not afford the product. It's gone beyond the rate of the ordinary Ghanaian; LPG is now more or less a luxury product."

Gabriel Kumi
Prior to this, Mr Kumi had indicated that although government has set itself an objective to increase the consumption of the product from the current 25% penetration level to 50% by the end of 2022, this looks highly impossible as people cannot even afford the product.
The Vice President of the LPG Association iterated that the consumption of LPG gas has experienced a decline since 2019. As a consequent, he indicated that would not be an absolute surprise to see people go back to using charcoal in the near future.
"The statistics show that LPG consumption is on the decline. In 2019, we did an average of 30,000 metric tonnes a month. In 2020 it came down to 29,000. Last year 2021, we did 28,000 metric tonnes on average a month… From where the price is now, I am sure by the end of this year, we should be talking about something less than 25,000 metric tonnes a month. The ordinary Ghanaian, whose monthly income is about 600/700/800 cedis, how do you expect such a person to take about 15% or 20% of his monthly salary to buy just LPG".

Gabriel Kumi
READ ALSO: GIZ and COGNOS Partner to Provide 10,000 Sustainable Jobs through Ghanaian SMEs