A Research Fellow at the Institute of Energy Securities (IES), Derrick Hatse, has urged the Electricity Company of Ghana and NEDCo to step up their debt retrieval strategies to help raise more revenue to improve the Energy sector.
According to the Research Fellow, considering the power that is being consumed, the power authorities should be able to find ways and means to collect the monies owed them. He also disclosed that the losses that emanate from power cuts and from people doing illegal connections should all be dealt with.
"When they are all blocked, ECG will be able to collect all the monies that are expected and they will be able to pay the IPPs. Because the assumption is that the IPPs produce the power and they [ECG] make use of it."

Derrick Hatse
According to Derrick Hatse, collecting all monies owed is the way forward because government has to pay for the power that has been consumed. As such, he called on ECG to be "up to the point" in their line of work and also requested for NEDCo to put in better and efficient machines that will reduce the transmission losses.
Mr. Hatse asserted that when there is a reduction in the transmission losses and a reduction in distribution losses as well, "government will be able to make significant gains that can be used to pay the Independent Power Producers (IPPs)". He added that through this, government can expand the universal access to electricity which implies that people will be able to have access to power, pay for the power and then moving forward, government will have to put in conscious effort to ensure there is nationwide access to electricity.
Government hasn't achieved much with national access to electricity
Derrick Hatse further noted that efforts by government to improve national electricity access has so far not achieved much. He stated that the growth rate in the access to electricity over the years, does not paint a good picture and expressed doubt in government's ability to achieve universal access to electricity by 2024.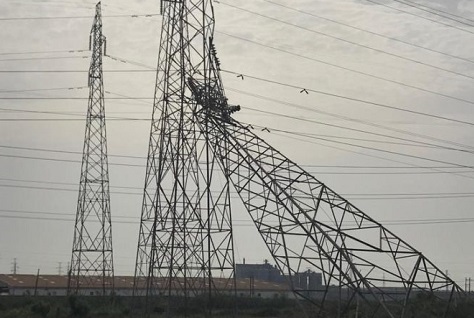 According to him, prior to 2016, the national access to electricity was almost 83 percent and so it increasing by 4 percentage points from 2016 to 2022, means that the sector is not doing enough as the master plan of the universal access to electricity has been rolled out. He averred that if the nation has not been able to achieve the universal or the national access to electricity, then there is no need to be talking about excess capacity.
"Now regarding the IPPs, when we produce the power, it means that the power has been consumed. But most times you realize that, there has been transmission and distribution losses from GRIDCo and the rest. So, when you talk about Bulk Supply Power Point, then it means that it is a good effort that will in the long run reduce the transmission losses."

Derrick Hatse
Read Also: The War Against E-levy Is Not Over- Okudzeto Ablakwa