Strong performance in Sierra Leone's mining industry is expected to support net exports, which in turn will boost economic growth, according to Fitch Solutions.
Minerals and precious metals remain Sierra Leone's principal exports, representing 65.0% of total merchandise exports in 2021 and "we believe rising production, particularly of iron ore, will drive strong export growth of 42.0% in 2022," Fitch noted.
"Our Mining Team's expectation for strong growth in mineral production will ensure that economic growth accelerates from an estimated 3.0 per cent in 2021. Indeed, Sierra Leone's real GDP growth will surpass the Sub-Saharan Africa average (of 3.1% in 2022)– for the first time since 2019."

Fitch Solutions
In May 2022, President Julius Maada Bio commissioned the expansion at the Marampa iron ore mine, with the site expected to produce 3.5mnt this year (production at the previously 2.0mnt capacity mine restarted in September 2021). This expansion underpins expectation that domestic iron ore production will increase by 80.0 per cent to 12.8 million tonnes in 2022.
Fitch expects government spending to be focused on the priority areas of transport, energy and water supply identified in the medium-term National Development Plan (2019-2023). Gross Fixed Capital Formation will also be supported by strong inflows of foreign investment in projects including the US$270.0 million Lungi International Airport.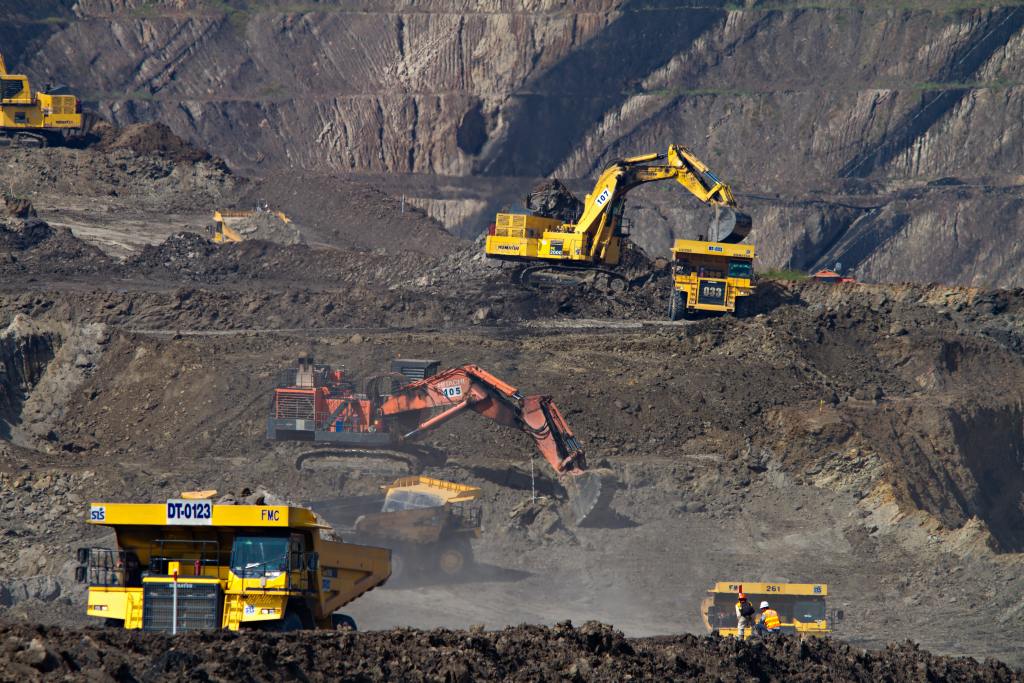 Boosting Production to Increase Capital Investment
In addition, in May 2022 Marampa Mines announced a plan to double production at the Marampa iron ore mine from 3.5 million tonnes to 7.0 million tonnes by end-2023 which will boost capital investment. All told, we expect GFCF will grow by 7.3% and will contribute 0.5pp to headline growth.
That said, Sierra Leone heavily relies on imports of pharmaceutical products and machinery, demand for which will be boosted by the ongoing Covid-19 vaccination programme and the rollout of development projects respectively. As such robust import growth of 13.5% in 2022 will limit net exports' contribution to headline growth to just 0.5pp.
The government recently announced that it would stop providing foreign exchange to mining companies and other large businesses from June 1, 2022, amid claims by the Petroleum Regulatory Agency of diesel stockpiling.
Based on this directive, foreign companies must now directly import their own fuel and will be exposed to fluctuations in the exchange rate (as of May 24, 2022, the Sierra Leone has weakened by 14.5% against the dollar in the year-to-date).
"While this is not our core view, any delay in planned investments by mining companies as a protest against this measure would weigh on export receipts and result in weaker economic growth than we currently forecast.
"We expect the government will continue to focus on narrowing the budget deficit, in line with the Full Year 2022/2023 budget projections. Higher revenues from the mineral sector will provide some room for additional spending programmes and we forecast a moderate increase in total public spending of 17.0% (to SLL10.8 trillion).

Fitch Solutions
However, given our expectation for elevated inflation, Fitch forecast that in real terms government consumption will contract by 1.9 per cent in 2022, which will subtract 1.0pp from headline growth.
"We expect stronger growth in private consumption of 4.3% as fewer disruptions to global supply chains alleviate upwards pressures on domestic food and fuel prices, thus supporting disposable incomes. Moreover, further progress in the Covid-19 vaccination campaign will likely facilitate the easing of restrictions which will support consumer demand."

Fitch Solutions
Moreover, Fitch forecasts further growth in mining production, and with the expectation for stronger demand in key export destinations such as China, it is expected that export growth will remain strong.
READ ALSO: Labour Laws in Ghana Haven't Been Expanded to Cover Online Work- Fairworks Ghana