The Chief Executive Officer of the Ghana Chamber of Mines, Mr Sulemanu Koney, has intimated that there should be a sustainable approach to deal with illegal mining.
Speaking in an interview with the Vaultz News, he averred that this approach will provide a long term plan which will ensure the illegal mining menace is rooted out completely.
"Definitely there should be sustainable approach. It shouldn't be a nine-day wonder, that you go on…without any long term sustainable plan. So, yes! We need to be looking at the long term as well. Immediately of course we will be looking at the short term but;we have to look at the long term to ensure that it does not return."

Sulemanu Koney
Earlier this year, President Nana Addo Dankwah Akufo-Addo assured all citizens that;his government will ensure that it fights illegal mining activities. And a National Consultative Dialogue has been held to propose strategies in fighting these mining activities.
Mr. Koney further urged the public to be optimistic that the fight against 'galamsey' will work this time. He said it is a serious matter that the people can't help but;be optimistic that what is right will be done for the country.
"You know we are taking several initiatives but we can only be hopeful and optimistic because this is a fight that we have to win."

Sulemanu Koney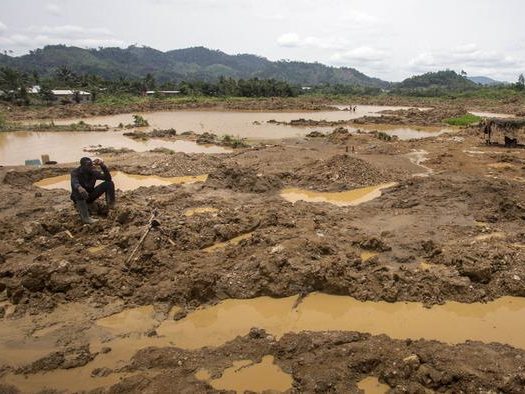 The chamber is creating awareness
Mr. Koney averred that what the Chamber is doing on the side aside the collective stakeholders strategy is to create awareness. This, he said, forms part of the Chambers approach to fighting illegal mining.
"This interview is one of them. We are creating awareness about the problem and then the importance of winning the fight."

Sulemanu Koney
Mr. Koney stated that the Chamber has on its own conducted a study on the issue and have been able to come up with some new ideas to help in the fight. He also indicated that the Chamber has been providing some innovative ideas which can actually improve small scale mining and reduce the menace of illegal mining.
"Probably we were the first to have conducted a study on the situation. So, we have been a part of the process. We've brought a few ideas such as introducing some equipment for processing by the small scale miners without the intervention of chemicals.
"We have been providing some ideas, innovative ideas that will help so that we can actually improve our small scale mining to make it more… and reduce the tenets of illegal mining."

Sulemanu Koney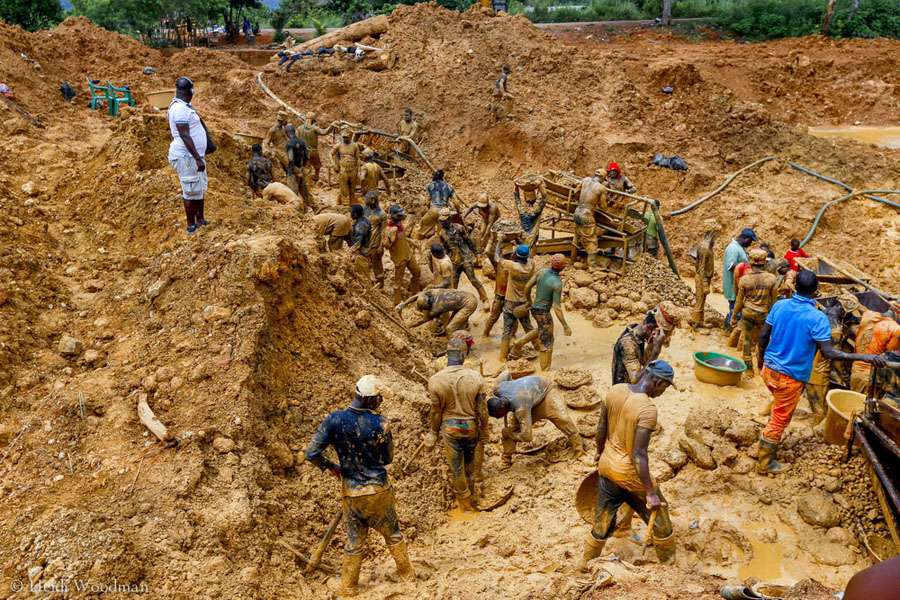 Technology can be used to monitor mining activities
Touching on if it'll be possible for technology to be used in monitoring mining activities on the various sites, he was of the view that it was possible. This comes on the back of some claims that some operation vanguard personnel liaise with these illegal miners instead of arresting them and as such technological gadgets should be used in monitoring mining activities.
"It should be possible. Why can't we adopt technology once we have the connectivity? Most of these technologies run on internet, so once we have connectivity in the country to propel technology, it should be possible.
"It will be a game changer but at the end of the day, it's the will. Do we have the will to do what is right? So, we can have a lot of interventions but the will to make sure that we implement the law is what is needed."

Sulemanu Koney
Giving his view on if the operation vanguards should be used alongside the use of technology on the various sites, he averred that both the technological aspect and the physical presence by the various security forces were needed.
"Having a solution lies in various factors, so, if there is no one… enforcement is important and technology is also important. So, we should combine all the various elements which will help address the problem."

Sulemanu Koney