Tullow Oil Plc has announced signing two separate sale and purchase agreements with Panoro Energy ASA (Panoro) consisting of all Tullow's assets in Equatorial Guinea (Tullow Equatorial Guinea Limited) and its Dussafu assets (The Dussafu Marin Permit Exploration and Production sharing contract) in Gabon.
The forms of these transactions indicate that the Equatorial Guinea transaction constitutes a Class 1 transaction under the UK Listing Rules and is therefore subject to the approval of Tullow's shareholders. However, the Dussafu Transaction constitutes a Class 2 transaction and therefore does not require shareholder approval. The total asset sales make up about US$180 million consisting of up to US$105 million for the Equatorial Guinea Transaction, and about US$70 million for the Dussafu Transaction and a further US$5 million consideration to be paid after both transactions have completed.
Furthermore, a breakdown of the transaction holds that, Tullow oil's shareholding in Equatorial Guinea Limited shall be transferred to Panoro Energy ASA for cash considerations of US$89 million subject to customary completion adjustments. Additional contingent consideration payment of up to a maximum of US$16 million in aggregate will be payable over a five year period.
With regards to the Dussafu transaction, cash considerations worth US$46 million shall be paid on cash considerations at completion of the Dussafu transaction, which is subject to a customary working capital and other adjustments at completion. Additional contingent payments of up to US$24 million in aggregate will be payable for over a five year period.
The Completion of the EG Transaction and the Dussafu Transaction are not inter-conditional. However, both transactions are subject to the approval by Panoro's shareholders of a proposed equity fundraising, to part finance the transactions by Panoro, and also customary government and other approvals. Panoro Energy ASA's two largest shareholders, Sundt AS and Kistefos AS, have committed to subscribe for new ordinary shares in Panoro, representing an amount of NOK 100 million (approximately US$11.6 million) and NOK 86 million (approximately US$10 million) respectively, in Panoro's equity fundraising. In addition, members of Panoro's board and executive management team, including its Chairman, Julien Balkany and its CEO, John Hamilton, are participating in the placing.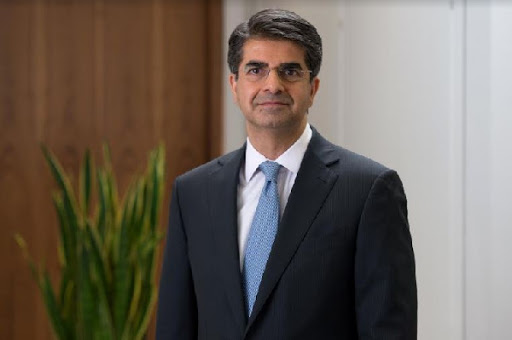 Rahul Dhir, Chief Executive Officer of Tullow Oil Plc intimated that:
"These are important value-accretive deals for Tullow that will have a positive effect on our financial position as we look to further reduce our net debt and continue constructive discussions with our creditors. These transactions are also in line with our strategy of investing our capital on cash-generative, high return investment opportunities in our core portfolio.
"Our Equatorial Guinea assets have formed an important and stable part of our non-operated West Africa producing portfolio since 2003. We will be exiting Equatorial Guinea after many years of successful investment and co-operation and we thank the Government of Equatorial Guinea for their continued support. Gabon remains a core country of operations for Tullow and we will continue to invest in our assets and seek new opportunities."
READ ALSO: Tullow oil contracts Maersk Drilling for multiple wells offshore Ghana