As lithium prices surge, many are fretting over this bullish trend, with Tesla's Elon Musk wading into the discussion, saying lithium is the "fundamental limiting factor for EV adoption worldwide," due to shortfalls in output. Albeit, McKinsey, in a report has argued that the shortfall may be overblown.
While Lithium demand is going through the roof— from an estimated 500,000 metric tonnes in 2021 to as much as 3-4 million tonnes by 2030— the lithium industry will be able to provide enough product to supply the burgeoning lithium-ion battery industry, McKinsey said.
The consulting firm said alongside increasing the conventional lithium supply, which is expected to expand by over 300 per cent between 2021 and 2030, "direct lithium extraction (DLE) and direct lithium to product (DLP) can be the driving forces behind the industry's ability to respond more swiftly to soaring demand".
McKinsey acknowledged that though at its infancy, DLE and DLP technologies have the potential of filling supply gaps while also reducing the industry's environmental, social, and governance (ESG) footprint, and lowering costs by boosting recovery and capacity.
Carmakers Invest in Geothermal Projects
Of the five types of technologies increasing the supply of lithium batteries, only absorption processes are already in commercial use, but DLE has several benefits including eliminating or reducing the size of evaporation ponds, less fresh water use, decreased production times, and increased recoveries from 40 per cent for traditional brine operations to over 80 per cent.
Regarding future supply, some EV-inclined carmakers Renault, Stellantis and General Motors are already investing in early stage geothermal projects. This indicates that any short term supply shocks could also be mitigated by direct shipping ore (DSO) which happened in 2018 when lithium prices previously spiked.
As for secondary supply, McKinsey said that with expected battery lifetimes of around 10 to 15 years for passenger vehicles coupled with the possibility of extending EV battery life through use in the energy-storage sector, battery recycling is expected to only represent some 6 per cent of total supply in 2030.
Growth of Lithium Batteries
Over the next decade, McKinsey forecasts continued growth of Li-ion batteries at an annual compound rate of approximately 30 percent. By 2030, EVs, along with energy-storage systems, e-bikes, electrification of tools, and other battery-intensive applications, could account for 4,000 to 4,500 gigawatt-hours of Li-ion demand
With a soaring lithium demand of 95 per cent, reaching 3.3-3.8 million tonnes of LCE by 2030, McKinsey said this would be matched with new lithium production, however, "due to short lead times associated with new lithium production, we only have visibility of 2.7 million metric tons of lithium supply in 2030," adding that "we expect the remainder of the demand to be filled by newly announced greenfield and brownfield expansions".
As of now, almost all lithium mining occurs in Australia, Latin America, and China (accounting for a combined 98 percent of production in 2020). Given the announcement of a pipeline of projects will likely "introduce new players and geographies to the lithium-mining gap map, including Western and Eastern Europe, Russia, and other members of the Commonwealth of Independent States (CIS)."
The consulting firm added that, given these expectations, "the reported capacity base should be enough for supply to grow at a 20 per cent annual rate to reach over 2.7 million tonnes of LCE".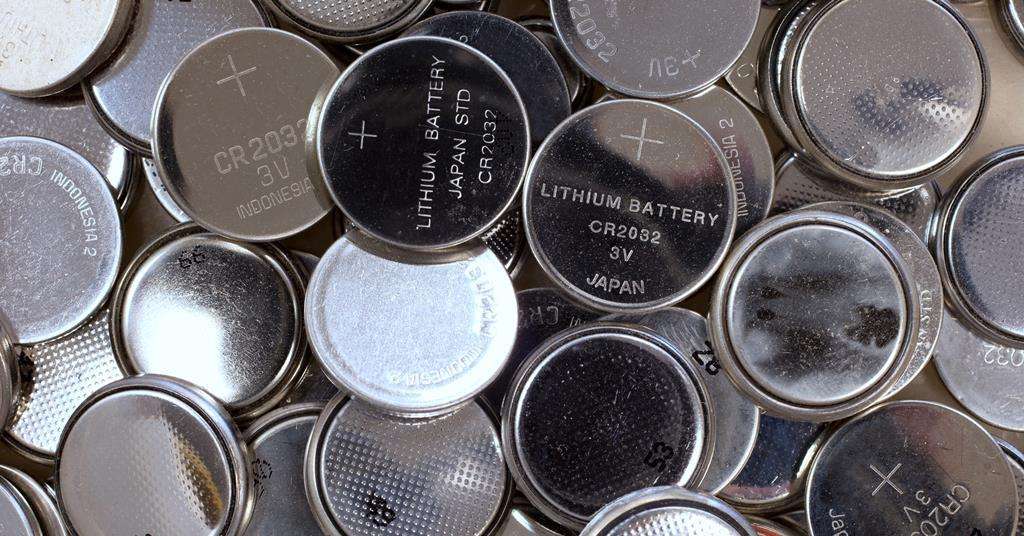 Exploration for lithium deposits is happening globally. This spans from lithium-producing countries like Australia, Chile, China and Argentina, to countries with recently mapped resources and reserves such as Mexico, Canada, Bolivia, the United States, and Ukraine.
"We expect announcements about new potential capacity in 2022, as some of these early-stage projects become feasible. This new potential includes conventional brines with concentrations of between 200 and 2,000 parts per million (ppm), as well as hard-rock assets, where grades of 0.4 to 1.0 percent lithium are common."

McKinsey
READ ALSO: Oranto Energy 'Still on the Run' with Ghana's Oil Money After 9 Years of Pursuit