More than 40 Small and Medium Enterprises (SMEs) drawn from the Western region of Ghana will benefit from the MTN Ghana Foundation' Enterprise Support Programme.
In all, a total of 47 SMEs beneficiaries from the region will be part of 140 other SMEs selected across three regions, namely Western, Greater Accra and Ashanti regions for the first year of the five-year programme. The beneficiaries would undergo business development training for one month after which they would be given seed funds of GHC10,000 each to help them expand their businesses.
Mr Robert Kuzoe, Acting Chief Corporate Services and Sustainability Officer of MTN Ghana Foundation, speaking at a ceremony to announce the first batch of beneficiaries, in Takoradi, said the first year of the programme is a pilot one that would test its sustainability to help inform policy directions for its continuation for the rest of the targeted duration.
Mr Robert Kuzoe noted that the MTN Ghana Foundation is committed to the project because it believes that economic empowerment is one of the surest ways to promote development, saying research showed that SMEs are net job creators in many countries.
"Despite their enormous contributions to the development of Ghana's economy, SMEs are still faced with challenges and key among them being the lack of credit facilities, lack of access to appropriate technology, and inadequate managerial knowledge and skills. To help address some of these challenges, MTN Ghana Foundation launched the Enterprise Support Programme."

Mr Robert Kuzoe
Several SMEs Applied
On the selection process, Mr Kuzoe indicated that they received applications from several SMEs where applicants are screened, and invited to make a pitch to a panel and deserving businesses were then selected.
"In line with our diversity and inclusion drive, we made a conscious effort to select businesses that have clear social and environmental impact and aligned with our sustainability objectives and the United Nations Sustainable Development Goals (SDGs). We are also interested in businesses with digital components since we are now pushing for digital inclusion."

Mr Robert Kuzoe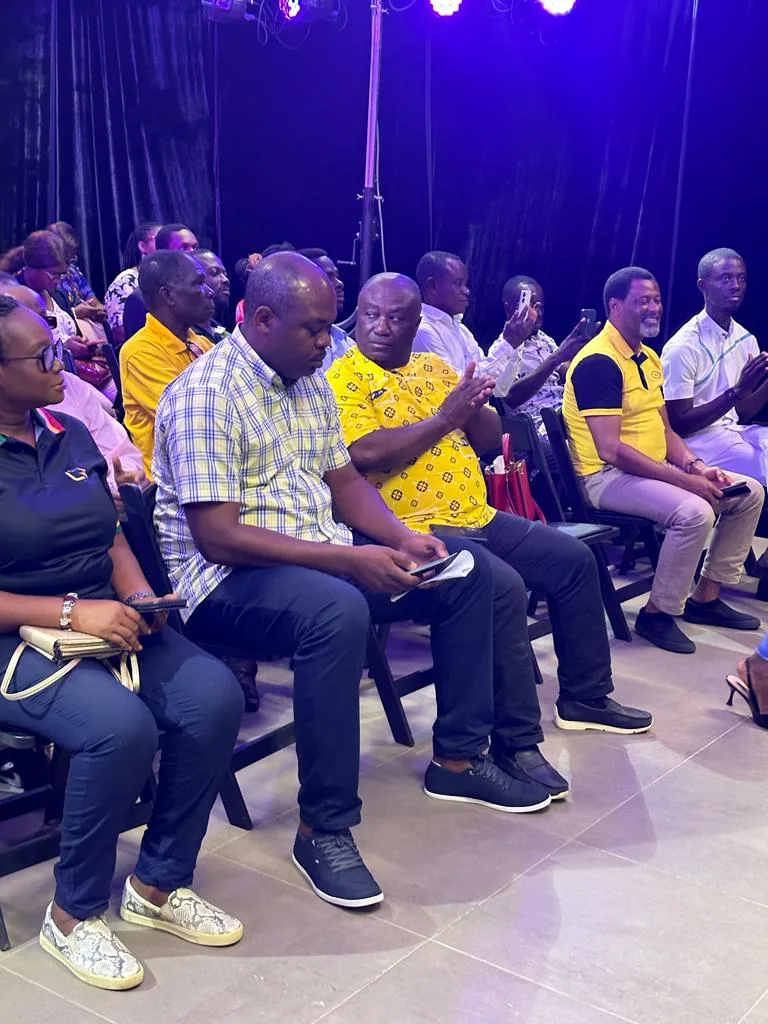 Mr Kuzoe, meanwhile, asked the beneficiaries to ensure that they put the support they would receive to good use, saying, "We hope that you will work hard to build sustainable businesses that provide opportunities for our rapidly growing labour force, especially women and youth so that others will also benefit from the opportunity offered to you."
Mr David Woasey, Acting South-Western Regional Sales Manager of MTN, on his part, said "We understand the everyday challenge of funding businesses, no matter how small, in Ghana and this is why the Enterprise Support Programme is timely and useful."
Madam Hannah Boakye Asiamah, a beneficiary, speaking on behalf of her colleagues, expressed gratitude to the MTN Ghana Foundation and its partners for the support given them and gave the assurance that they would take advantage of the programme to expand their businesses, while creating sustainable jobs for others in their communities.
The Enterprise Support Programme, being implemented in partnership with Innohub, is expected to support about 500 Micro, Small and Medium Enterprises (MSMEs) within the next five years across Ghana and targets businesses led by youth, women and Persons with Disabilities (PWDs).
READ ALSO: BoG Governor Charges Financial Institutions to Prioritize Ethical Leadership At All Levels Of Banking