MTN Ghana has acknowledged the immense efforts of agents, merchants and mobile money vendors who ensured an increase in the subscription base for Mobile Money (Momo) in the year 2022.
The event which was held at Movenpick, Accra was to give recognition to hardworking Momo agents within the Volta, Eastern and Greater Accra Region for their tireless efforts in promoting financial inclusion through Momo transactions and promoting the MTN's products and services.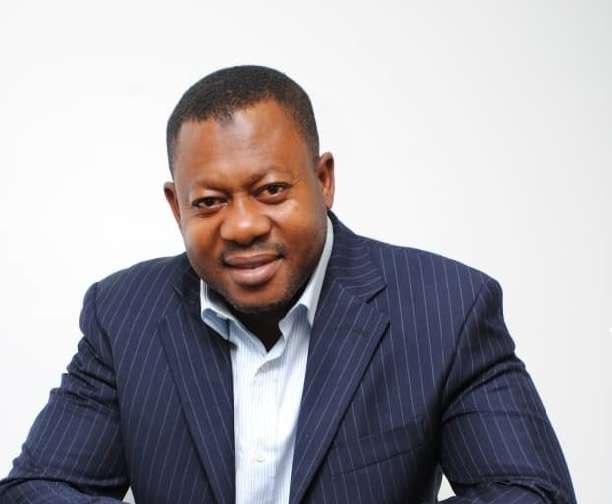 Mr. Mohammed Abubakar, the General Manager at MTN Ghana, initiated the program by welcoming audience and expressed his gratitude and congratulations to all individuals who would be taking awards for the night.
Mr. Shaibu Haruna, the acting Chief Executive Officer of Mobile Money Limited (MML), mentioned that with support from 250,000 agent points across all sixteen regions of the country, numerous customers nationwide can make transactions at their own convenience (wherever and whenever they deem it necessary).
"Our over 200,000 to 250,000 merchants who accept Momo for payments for goods and services have continued to support us in our commitment to driving a cashless economy."

Mr. Shaibu Haruna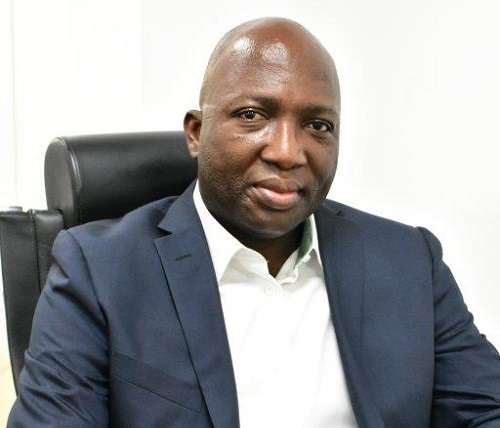 According to Mr. Haruna, MoMo subscribers are about 11.3 million due to the keen efforts made by mobile money agents who travel the length and breadth of the country growing the subscriber base.
"It is in recognition of your critical contributions that we are here today to honor and thank you for all you do," he stated.
Mr. Haruna in his speech further disclosed that, over 1000 agents were going to be recognized in the country with each receiving a citation and other valuable items.
"Awards event has already been held at Takoradi and Kumasi, and this is the time for the three regions.

The overall best MoMo Agent will take home GH¢50,000 electronic cash plus a motorbike. Top performing vendors will also receive awards including Motorbikes, Smart TVs, Laptops, CCTV cameras and many more"

Mr. Shaibu Haruna
Mr. Haruna elaborating on the current economic crisis and its impact on MTN revealed that, despite the challenges the year brought, MTN was able to sail through due to the distinctive measures put in place by management.
"It has been a challenging year with introduction of the E-levy, the challenges our customers have had with accessing their MoMo wallets during the SIM- registration exercise, and also the challenging economic environment we find ourselves in. But our resilience as a people has enabled us to soldier-on, and today we are here to celebrate our achievements and strategies for next year."

Mr. Shaibu Haruna
Touching on MTN's resolution for the year 2023, Mr. Haruna communicated that, MTN next phase is to see itself as a domination around the payment system and with the aim of rolling out more innovative products.
Mr. Haruna urged all Momo agents to continue supporting MTN in educating customers and recording zero fraud cases in their operations.
"I am counting on your unwavering support to continue building on the successes and strides we have made in the coming years to make MTN MoMo the most preferred digital payment platform in Ghana."

Mr. Shaibu Haruna
Overall Best Momo Agent Award
'My Kids Pride Links' from Tema community 2, emerged as the overall MTN Momo Best Agent for MTN 2022 Awards held in Accra.
Mrs. Dorcas Abena Gyabea Mac-cobb, who is the owner of 'My Kids Pride Links' walked away with a Motorbike and an electronic cash of ghc50,000
Mrs. Gyabea Mac-cobb expressing her appreciation to MTN disclosed that, it took hard work, perservance and determination to get there.
"I was once at Alisa Hotel in the year 2017 when people where recognized. I asked myself God when? But with hard work and perseverance, I have been able to sail through and see where I am today. Trust God and be determined. Thank You."

Mrs. Dorcas Abena Gyabea Mac-cobb
Criteria For Awards
Various criteria were used in the selection of individuals as the award winners.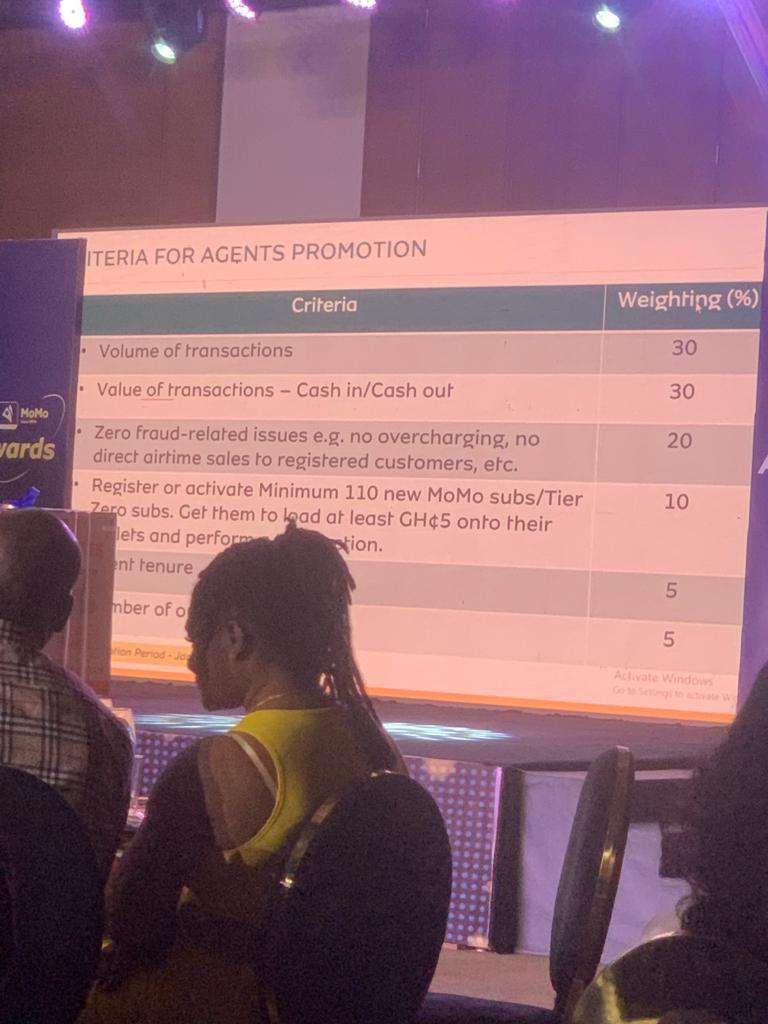 The criteria considered in the nomination of merchant awardees were merchants with total value of transactions weighted 40%, total volume of transactions weighted 30% and compliance to E-levy weighted 30%.
Furthermore, the criteria used in the selection of agents' awardees were agents with volume of transactions weighted 30%, Zero fraud-related issues such as no overcharging, no direct airtime sales to registered customers weighted 20%, Value of transactions weighted 30% and the registration or activation of a minimum of 1110 new Momo subs/ Tier zeros subs weighted 10%.
Read More : Bank Of Ghana Provides Guidelines On AML/TF &PF