Ghana's debt has hit unsustainable levels with debt to GDP now reaching 74.4 percent, up from the 73.5 percent recorded in October 2020.
The country's debt increased from GH¢283.4 billion in October 2020 to GH¢286.9 billion at end of November last year, representing a growth rate of 1.2 percent
This is according to recent macroeconomic and financial data released by the Central Bank of Ghana (BOG) on Friday, January 29, 2021.
A rating agency, Fitch, had earlier attributed the rise in the country's debt stock to the upswing in government spending in an attempt to combat the COVID-19 pandemic.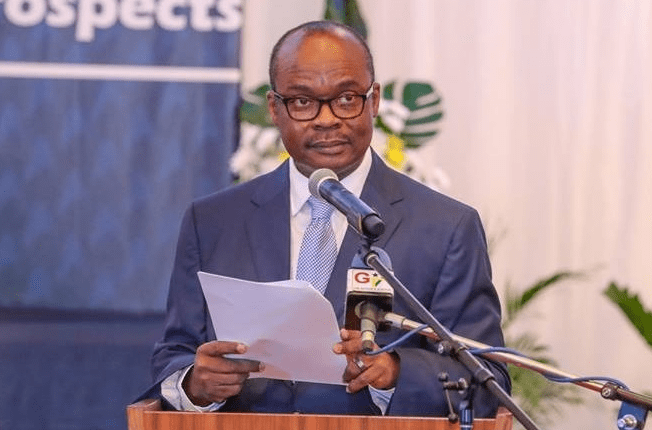 In November 2019, the total stock of public debt stood at GH¢214.6 billion, representing 61.4 percent of GDP. Comparing the debt stock, a year ago to the current debt levels shows that the country's total bowings have gone up by GH¢72.3 billion. The represents a year-on-year increment of 33.7 percent.
The previous data released by the Central Bank of Ghana on Friday, November 20, 2020, placed the country's debt at GH¢274.1 billion, representing 71.1 percent of GDP at the end of September 2020.
Compared with the recent data released yesterday, it means that the country's debt has increased by GH¢12.8 billion, an increment of 4.7 percent between September and October last year.
Further breakdown of the country's debt into the two major components; domestic and external, shows that the country's majority debt holders are domestic agents. The domestic debt was GH¢147.3 billion accounting for 38.2 percent of GDP compared to GH¢139.6 billion external debt which accounted for 36.2 percent of GDP.
Expressing these components as a percentage of the total debt stock means that, domestic debt accounted for 51.3 percent of the country's overall debt compared to 48.7 percent external debt.
However, per IMF classifications, since the external debt component is between 40 and 50 percent of GDP, it will be classified as posing a moderate risk. The overall debt has, however, breached the sustainability threshold of 70 percent.
As worrying as the current debt situation maybe, if the country can put these borrowing into capital expenditure and productive ventures that will yield returns to pay off the debt then that will be very good for the country.
There is the need to improve revenue mobilization so as not to rely on borrowing to finance our expenditure which unfortunately is mostly recurrent. As of November 2020, total government expenditure accounted for 22.9 percent of the country's GDP.
However, capital expenditure only accounted for 2.7 percent of GDP. This is very abysmal because majority of government's revenues are used to pay salaries and other recurrent expenditures, making the future very gloomy for Ghana's debt sustainability efforts.
Without proper economic management, the debt stock may hit 80 percent at the end of 2021 as projected by Moody's.
Also, the recent data shows that total revenues including grants accounted for 12.1 percent of the country's GDP. This falls short of the 15 percent ideal level set by the IMF for developing economies.
This, however, justifies the government's growing appetite for borrowing. It will be a piece of good news if the Ghana Revenue Authority can exceed its revenue targets of GH¢60 billion for 2021.
The GRA has exceeded its revenue targets last year by 6 percent and this reflected in an improvement in the country's revenue expressed as a percentage of GDP. Domestic revenue has increased from 10.5 percent to 11.8 percent of GDP between October and November last year.
Ghana is blessed with abundant resources from which the country can raise substantial revenues to finance its ever-increasing demands which have now been compounded by COVID-19. However, we have not been able to do that, probably the country may be battling with the resource curse syndrome.
"Some countries are getting as much as 50 to 60 percent of their revenues from natural resources. Ghana, we are getting roughly between 10 and 15 percent, we haven't gotten higher than 20 percent before. So, we need to renegotiate some of the contracts to benefit Ghanaians other than benefitting individual pockets.
"We need to learn from Norway, Equatorial Guinea, some of these countries are doing very well with their natural resources. Let's learn how they have negotiated their contracts, and see how we can benefit more from the discovery" .

An Economist and Lecturer at the Department of Economics, University of Ghana, Dr. Adu Owusu Sarkodie told the Vaultz news.