Dr. Isaac Doku, an Economist and Lecturer at the University of Education, Winneba, has predicted that headline inflation for the month of August will accelerate further to the twelve consecutive month, going above the current rate of 31.7 percent in July 2022.
According to him, cost of production continues to rise and remains a major driver of inflation in the country. He noted that fuel prices are also rising and feeding into production costs.
The economist noted that the recent monetary measures rolled out by the Bank of Ghana in an emergency meeting in August has not made any significant impacts on reducing prices. He indicated that the current inflation that is being experienced in Ghana is cost pushed "So monetary policy in the country cannot deal with the issue".
Speaking in an interview with The Vaultz News, Dr. Doku noted that cement prices for instance, jumped twice the previous month while fuel prices that stabilized for two windows began to go up again.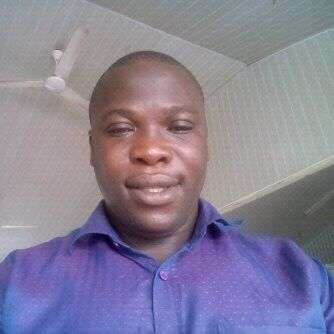 "Look at cement prices now, how can monetary policy affect cement prices? It has no bearing. It will rather even increase cost of production because it means that companies are going to borrow at a very high interest rates and that's going to be added to the cost of production.
"When they borrow at our interest rate and use for their investment, they have to shift the burden to consumers. So at the end of the day, inflation will continue to rise unless the monetary policy is stabilized to reduce the cost of production of businesses amid the already high prices of raw materials that we are experiencing in the country".

Dr. Isaac Doku
Dr. Doku emphasized that "It is not a trade issue because we have a current account balance surplus", but "It's all about cost of production because fuel prices are rising in the world market and then the trickle-down effect is being felt here in Ghana".
He warned that until government stabilizes fuel prices in the country, there is no end in sight.
Removal of benchmark values
Apart from that, he underscored that other countries that Ghana imports goods from are also experiencing hike in prices "because raw materials that we buy from outside have started experiencing rising prices".
"Take note, the benchmark values government took off to raise prices of imported products is also a contributory factor. So it's not because people have money and so when we raise the policy rate, people will want to save with banks and draw money out of the system, NO. Even if it will have any effects, very minimal".

Dr. Isaac Doku
To boost the supply of foreign exchange to the economy, the Bank of Ghana disclosed that it is working collaboratively with the mining firms, international oil companies, and their bankers to purchase all foreign exchange arising from the voluntary repatriation of export proceeds from mining, and oil and gas companies. This, according to BoG, will strengthen the central bank's foreign exchange auctions.
After the policy actions in August, the local currency showed some stability but Dr. Doku noted that it was not as a result of BoG's policies but because some money came in from the Exim bank loan to support the ailing economy. "We are expecting the cocoa syndicated loan to also come soon", he said, adding that this will help increase reserves as the BoG still failed to meet all its forex bids last week.
READ ALSO: Stance Taken By CETAG Is A Strike In Disguise- PRINCOF