A recent report from the Bank of Ghana shows that the county's Gross International Reserves have increased by 3.6% between December last year and August this year.
The Monetary Policy Report on Global Economic Developments & Ghana's Balance of Payments for Q3 2020 shows that Gross International Reserves rose from US$ 8.4 billion at the end of December 2019 to US$8.7 billion at the end of August 2020.
This means that the country's international reserves have increased by US$ 0.3 billion, indicating a year-to-date growth of 3.6%.
This, according to the Bank of Ghana was sufficient to provide 4.0 months of import cover. This shows that Ghana's currency is still unstable as eight to ten months of import cover is essential for the stability of a currency.
Import Cover measures the number of months of imports that can be covered with foreign exchange reserves available with the central bank of the country.
However, net international reserves declined by US$ 0.6 billion between December 2019 and August 2020.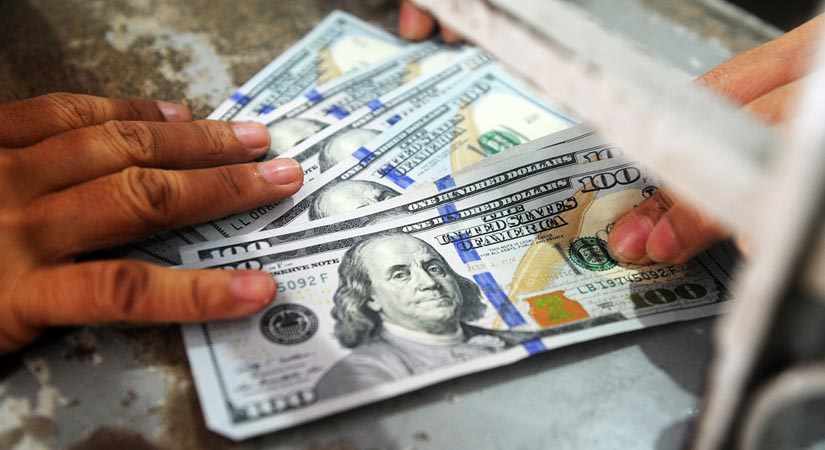 Developments in Net International Reserves indicated a stock position of US$4.6 billion at the end of August 2020, down from a stock position of US$5.2 billion at the end of December 2019.
Developments in Export, Import Price & Commodity Terms of Trade Indices shows that the weighted average price of the three major commodities exported by Ghana (cocoa, gold, and crude oil) increased for the sixth successive month into August 2020.
The central bank pointed out that the increase in the index was buoyed by an increase in the sub-indexes of all three commodities. The cocoa sub-index contributed the most with 12.48 percent, followed by the gold sub-index with 6.94 percent and the crude sub-index contributed 4.17 percent, leading to an overall increase in the index by 7.42 percent compared to the previous month.
From the beginning of the year to August 2020, the index increased 12.39 percent on the back of an increase in the gold sub-index alone, which was enough to offset declines in the sub-indexes of cocoa and crude oil.
The above developments resulted in a significant improvement in the computed Core Terms of Trade Index (Cocoa, Gold, and Oil).
The core terms of trade improved by 46.9 percent and 54.8 percent in year-on-year terms and year-to-date terms respectively. The improvements were attributed to a much sharper decline in the import price index as reflected in lower oil prices on account of weak global demand due to COVID-19.
Conversely, the relative increase in the average export price was mainly driven by higher gold prices as many investors consider it a haven amid COVID19.
Other developments with the international community show that total merchandise trade for the first eight months of 2020 was provisionally estimated at a surplus of US$1,318 million which represents 2.0% of GDP compared with a surplus of US$1,421 million (2.1% of GDP) over the same time in 2019.
The Bank of Ghana said, "this outturn was on the heels of a larger decline in export receipts mainly from crude oil".
For the period January to August 2020, exports of cocoa beans and products amounted to US$1,719.0 million compared with US$1,507.4 million recorded for the same time in 2019. Gold exports were US$4,332.5 million, up by 5.5 percent in year-on-year terms.
Crude oil exports fell sharply to US$1,903.6 million compared with US$3,073.1 million in 2019. In the 'Other' exports category, non-traditional exports rose marginally by 2.2 percent in year-on-year terms to US$1,323.7 million in the period under review compared with US$1,295.2 in 2019.
Total merchandise imports for the period January to August amounted to US$8,304.3 million, indicating a year-on-year decline of 9.2 percent. Of the total imports, non-oil imports fell by 2.1 percent to US$7,067.9 while oil and gas imports fell by 28.6 percent to US$1,236.4 million compared with US$1,731.3 million recorded in 2019.