The outbreak of the COVID-19 pandemic has worsened the practice of the 'free economy' that has eaten deep into the fiber of the Ghanaian political landscape in recent times.
Historically, the major roles of the government have been redistribution, stabilization, and regulation of the activities of the state. All these roles if well played by any government should be sufficient to ensure a good quality of life for its citizens.
Whereas the government is needed for the provision of the public good, the responsibilities of a government increases in tandem with population growth and its accompanying changes in the demographic structure. Most developing economies including Ghana are saddled with several challenges including high unemployment rates, high levels of poverty, widening inequality, weak health care systems, high public debt stocks, corruption.
Unfortunately, resources are limited to meet the unlimited wants, which results in the basic problem of economics; scarcity. Based on the numerous challenges, the citizens are therefore in search of a candidate that will provide solutions to their problems.
This is what makes manifestoes very essential in the race to any election. A manifesto is social contracts between a political party and the citizens of what the party intends to do for the people for which it will be held accountable upon winning an election.
Regrettably, manifestoes have now shifted from addressing critical challenges facing ordinary citizens to just winning the next elections. This results in the contest of 'free' campaign promises. Prominent among these policies are the free SHS by the NPP and the recent free primary healthcare and absorption of 50% of fees for tertiary students by the NDC.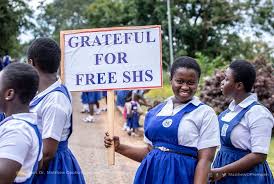 This is not to tag these promises as bad policies. But as Milton Friedman said, "one of the great mistakes is to judge policies and programs by their intentions rather than their results".
Therefore, the major concern is the context in which these promises are made and the way the implementation is done by the political party in power to make sure the desired results were achieved. Even though most economies now practice the mixed economic system, gradually, Ghana seems to develop the taste for a pure socialist (welfare) state.
This notwithstanding, two hard questions beg for answers.
Is Ghana resourced enough to practice a pure welfare state? Are we aware of the repercussions of the 'free economy'?
The basic rationale of a welfare state is to protect and promote the economic and social well-being of the citizens, based upon the principles of equal opportunity, equitable distribution of wealth, and public responsibility for citizens unable to avail themselves of the minimal provisions for a good life.
However, there are serious consequences of the current path that the country is threading and if care is not taken, we may end up in serious problems.
Disincentive to work
One of the major dangers of a welfare state is that it discourages productivity. Social welfare packages provide people with little incentive to work. When people realize that the government can provide everything free of charge, why then should they worry themselves working? This means too many 'freebies' as we are witnessing in Ghana can result in a situation where hard work will no longer pay.
Evidence can be found from the quotes of these two renowned personalities.
"Stripped of its academic jargon, the welfare state is nothing more than a mechanism by which government confiscates the wealth of the productive members of a society to support a wide variety of welfare schemes" – Economist, Alan Greenspan.
"The welfare state inhibits the maturation of its young citizens into responsible adults" – Dennis Prager
Looming Debt Crises
Aside from being a disincentive to work, it also poses a risk to our already weak fiscal position which the IMF has described as being highly distressed. Recent classification of economies by the World Bank list Ghana among the Highly Indebted Poor Countries (HIPC), but this has been refuted vehemently by both the IMF and the Ministry of Finance. But recent figures suggest that Ghana may exceed the threshold of 70% which is one key indicator of HIPC.
The interventions come at huge costs to the state.
Finance Minister Ken Ofori-Atta has revealed to Parliament that the government's most ambitious social intervention policy, Free Senior High School (SHS), has cost the state GHȼ3.2bn in the first 3 years of its implementation, benefitting some 1.2m students across the country.
The presidential candidate of the NDC, John Mahama says ¢1.4 billion will be used to fund the Free Primary Healthcare policy if giving the nod come December 7.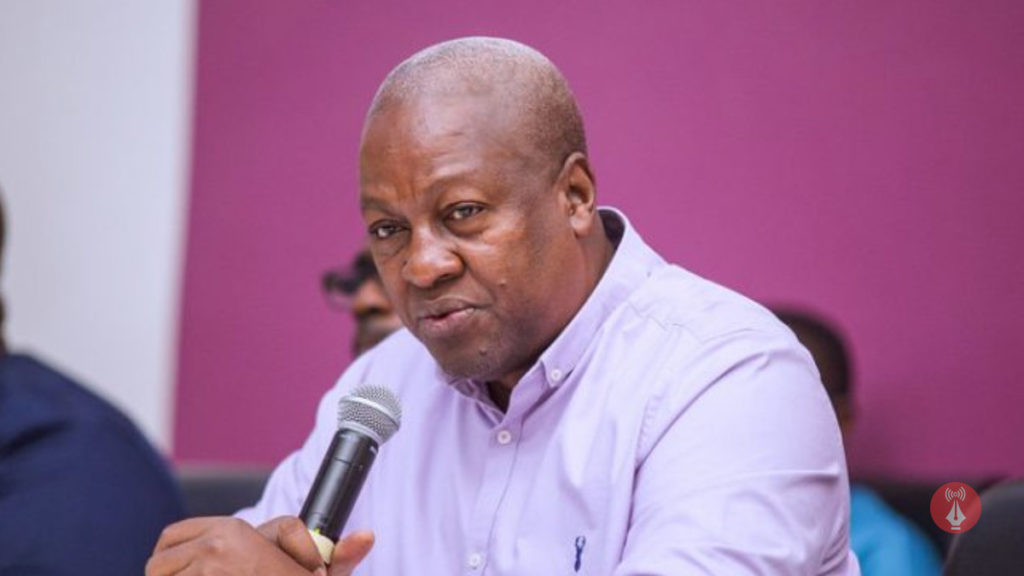 "Our estimate for the primary healthcare will come to an average of eight dollars per person so if you calculate it we need about ¢1.4 billion a year to fund the primary healthcare policy" – John Mahama.
Additionally, absorbing 50% of fees of the about 433,360 tertiary students will cost about Ghc415,430,000.
Nevertheless, welfare programs are sometimes very necessary to help people during their greatest time of need especially with the outbreak of COVID-19.
The Minister of Sanitation and Water Resources, Cecilia Abena Dapaah has revealed that the nine-month coronavirus-induced free water supply to Ghanaians will cost the government GHS 834 million.
The 50% subsidize electricity consumption to 4,086,286 households and 686,522 businesses cost of ¢1.02 billion in three months, according to the finance minister.
The free lunch meals for final year Junior High School (JHS) students and school staff across both public and private schools will cost the state approximately GH¢51.1m, Business24 estimates. This is based on a cost per meal per day of GH¢3.5 for about 730,000 beneficiaries of the intervention.
The government also said in the 2021 budget statement that it will spend GH¢ 41,271,000 on social benefits.
2021 Q1 Total Revenue and Grants are projected at GH¢13.3 billion while total expenditure including the clearance of arrears is projected at GH¢24.0 billion. This results in the projected fiscal deficit of GH¢10.7 billion for the period. This will further worsen the primary balance which recorded a deficit of 3.7 percent of GDP as of July 2020, above the planned target of 3.4 percent of GDP.
Recent data from the Bank of Ghana shows that the stock of public debt has increased from GHS 258.8 billion in June 2020 to GHS263.1 billion at end of July this year. This puts the country's debt stock at 68.3 percent of GDP after increasing from 67.2 percent in June.
Provisional data on budget execution for the first seven months, showed an overall budget deficit of 7.4 percent of GDP, against the revised target of 7.2 percent of GDP as the COVID-19 pandemic continued to impact fiscal operations.
Even though, total revenue and grants amounted to GH¢27.7 billion exceeding the target of GH¢26.8 billion for the period, total expenditures and arrears clearance amounted to GH¢56.2 billion, above the target of GH¢53.3 billion.
With increasing expenditures and weak revenue mobilization, it becomes very curious for one to want to know where the funding for these numerous free promises will come from. The government may resort to further borrowing to fund these projects. Borrowing on its own is not a bad thing but borrowing to consume is.
Milton Friedman, a renowned Economist, summed it up when he said;
"When a man spends his own money to buy something for himself, he is very careful about how much he spends and how he spends it. When a man spends his own money to buy something for someone else, he is still very careful about how much he spends, but somewhat less what he spends it on. When a man spends someone else's money to buy something for himself, he is very careful about what he buys but doesn't care at all how much he spends. And when a man spends someone else's money on someone else, he doesn't care how much he spends or what he spends it on. And that's government for you.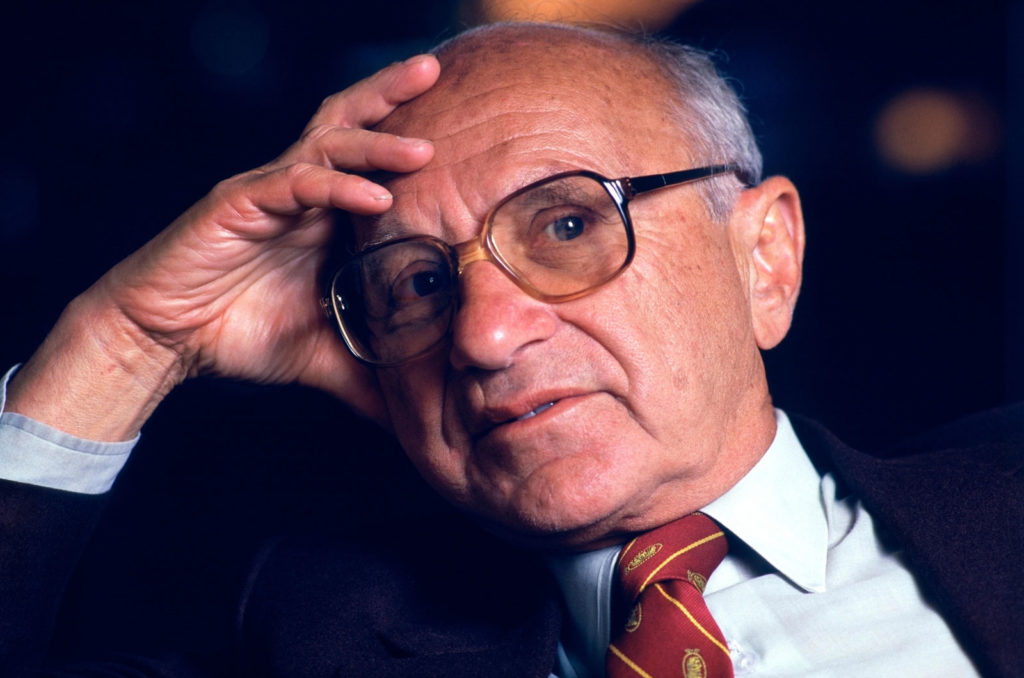 "Doing good with other people's money has two basic flaws. In the first place, you never spend anybody else's money as carefully as you spend your own. So, a large fraction of that money is inevitably wasted. In the second place, and equally important, you cannot do good with other people's money unless you first get the money away from them. So that force – sending a policeman to take the money from somebody's pocket – is fundamentally at the basis of the philosophy of the welfare state" – Milton Friedman