Bank of England (BoE), like the Bank of Ghana(BoG) is pursuing further monetary policy tightening to tame the double-digit inflation fueling a cost-of-living crisis, public-sector strikes and fears of recession.
As a result, BoE is expected to raise interest rates by as much as half a percentage point. This move, economists anticipate, is likely to drive U.K.'s key rate to 4% – the highest so far in the bank's records from 3.5%.
Economists suggest this may be the last big rate increase for Britain's central bank, which has approved 10 consecutive hikes since a post-pandemic surge in the world's economy and Russia's war in Ukraine driving inflation to its 40-year highs.
To this effect, the U.S. Federal Reserve has already begun tapering its response by increasing its key rate by a quarter-point on Wednesday, February 1, 2023, while it is expected that the European Central Bank (ECB) will go big again, with a half-point hike today, Thursday, February 2.
With the cost of food and services rising and wage increases outstripping forecasts as is same in the Ghanaian setting, most economists expect the BoE's Monetary Policy Committee, or MPC, to send the message across that it is serious about fighting inflation.
However, this is likely to be a close decision, with some economists suggesting that the bank will opt for a quarter-point increase in its key rate as energy prices fall and concerns about slow economic growth take center stage.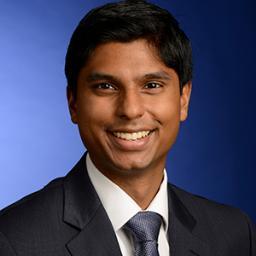 "We expect the MPC to raise Bank Rate to 4% in February — likely its last 'forceful' hike in the tightening cycle.
"With inflation past the peak and forward looking data continuing to point to both sluggish growth and easing price pressures, the MPC could opt to slow the pace of hikes sooner rather than later."

Sanjay Raja, Deutsche Bank's chief U.K. economist
Similar to BoE's case, the BoG, on Monday, January 30, 2023, increased its monetary policy rate from 27% to 28% increasing the rate by a percentage point.
This move, the bank's press release disclosed, is to tame inflation which is on the fast rise – currently at 54.1%.
The question is whether this really rectifies the situations resulting in these policy hikes in both England and Ghana.
BoE's Journey from 0.1% to 3.5% MPR
After more than a decade of record-low interest rates, the Bank of England began raising borrowing costs in December 2021, when its key rate stood at just 0.1%. The bank stepped up its fight against inflation last year, approving four big increases of a half-point or more since August to bring the rate to 3.5%.
Inflation soared after Russia's invasion of Ukraine fueled sharp increases in food and energy prices, leading to the U.K.'s biggest drop in living standards since the 1950s, resulting in a wave of strikes – demanding pay increases.
Inasmuch as government wants to rectify the problem at hand, it is also trying to prevent higher wages that are likely to cause a second round of domestically driven inflation that could be more difficult to tame.
Rising prices also are choking off economic growth and squeezing public finances as the government spends billions to help consumers and businesses hit by high energy costs during its winter season.
Same has been the case in Ghana with price hikes to generate more revenues to boost growth and also drive the country towards debt sustainability – probably Ghana's biggest agenda now.
The International Monetary Fund this week said that the U.K. is on track to be the only major economy to shrink this year, even as the outlook for the rest of the world improves. The IMF said that the country's Gross Domestic Product (GDP) is likely to contract by 0.6% in 2023, compared with a previous forecast of 0.3% growth.
England is highly expectant just as was Ghana to know what will proceed from its economic forecasts to be released today, Thursday, February 2, 2023, especially with economists expecting a more optimistic picture than the IMF's as energy prices stabilize.
The situation in Ghana is not quite different as after BoG's MPR release, Ghanaians await the outcomes of the bank's MPR rate hike on inflation, lending rate, exchange rate, just to mention but a few parameters likely to be affected.
Although, speculations are that, inflation will go up again together with banks' lending rate as has been the case with policy rate hikes over the years.
READ ALSO: Fitch Solutions Conveys Optimism For Ghana's IMF Approval, Discloses Failure In Approval Will Weaken Investment Sentiment