Development Bank of Ghana (DBG) has formed a strategic partnership with the University of Ghana Business School (UGBS) – in a move that underscores the financial institution's commitment to advancing development finance and supporting youth-led businesses, promoting corporate social responsibility, undertaking research and driving policy reforms.
The collaboration comes at a time when there is a renewed focus on leveraging the power of partnerships to drive growth, innovation and impact across industries and sectors.
The Roundtable Meeting, themed "Deepening Development Finance Knowledge, Innovations and Impact", is a key highlight of the partnership.
As part of the partnership, DBG disclosed its intentions to enhance its thought leadership capabilities by tapping into the expertise of UGBS' faculty, students and alumni, as well as by leveraging the institution's research capabilities and industry connections.
According to DBG, the collaboration will provide a platform to showcase its leadership and expertise in development finance, while also promoting best practices and new thinking.
"Through this partnership, DBG seek to opening up discussions, stimulate research and engage in knowledge-sharing to foster economic growth, create jobs and build capacity for small and medium-sized enterprises (SMEs) in Ghana."

Development Bank Of Ghana
DBG's focus on supporting youth-led businesses is a key component of its mandate. The institution recognizes the importance of young entrepreneurs in driving economic growth and development, and as well aims to provide them with access to long-term capital and de-risking services, underpinned by technology and evidence-based research/insights.
As part of the partnership, DBG divulged its objectives to support the awarding of degrees in development finance to graduate students and offer internships to MSC development finance students.
"The partnership with UGBS will also provide an opportunity for DBG's leadership to share their practical real-life experiences with students, serving as guest lecturers in the business school. This will offer students the chance to gain insights and perspectives from industry leaders and experts, building their knowledge and capacity in development finance."

Development Bank of Ghana
In addition, DBG communicated its plans to offer scholarships for underprivileged candidates who are interested in development finance, providing a pathway for talented young people to pursue careers in the finance field.
The event featured prominent speakers such as Mr. Michael Mensah-Baah – Deputy CEO of DBG, Mr. Daniel Addo – CEO of CBG and Prof. Vera Ogeh Fiador, Associate Professor of Finance at UGBS.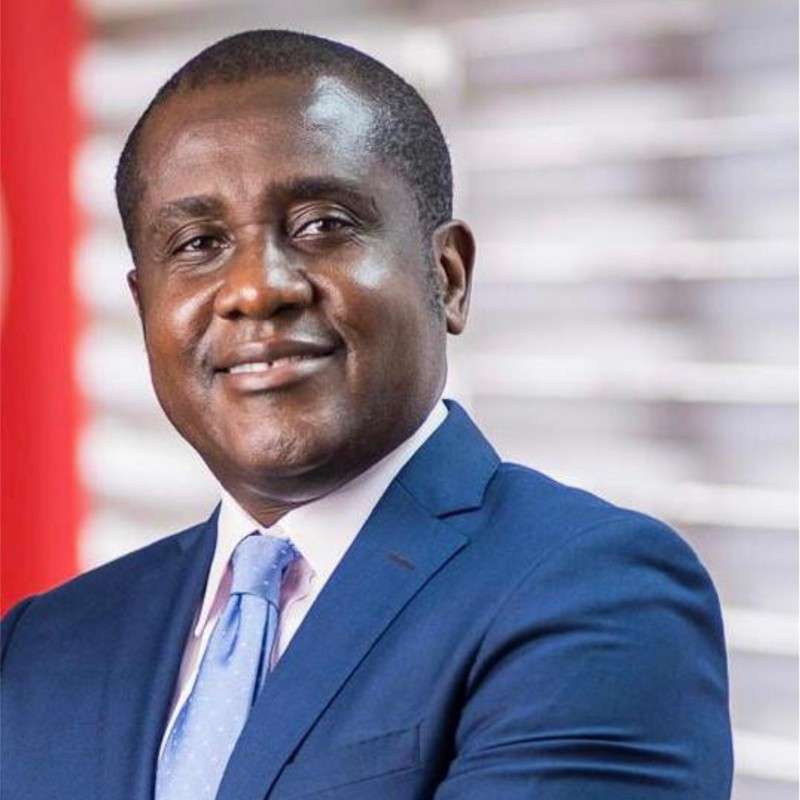 The Chairperson of the programme was Prof. Nana Aba Appiah Amfo, Vice Chancellor of the University of Ghana. The Roundtable Meeting promised to provide a valuable platform for sharing insights and perspectives on development finance, as well as exploring innovative ways to drive impact and achieve sustainable development goals.
DBG Sets To Achieve Its Mission Through Its Partnership With UGBS
DBG's mission to foster strong partnerships to finance economic growth, create jobs and build capacity for SMEs is a critical component of its mandate.
The institution's focus on promoting Environment, Social and Governance (ESG) excellence within the businesses it supports is also commendable, as it underscores the importance of responsible and sustainable business practices in driving development.
The partnership between DBG and UGBS is a testament to the power of collaboration in driving growth and innovation.
Through this partnership, as indicated by DBG, both institutions will be able to leverage their respective strengths and expertise to drive impact and achieve sustainable development goals.
According to DBG, the partnership serves as an example for other institutions and organizations to follow, highlighting the importance of working together to drive positive change and promote economic growth and development.
Read also: Slamm Technologies, AmaliTech Forms Partnership, Signs MoU To Boost Digital Employability Skills