The Insurance industry has been charged to treat policyholders well to increase patronage for Insurance policies so as to witness significant growth in the sector and boost Insurance penetration rate which remains low at 1 percent.
Mr. Emmanuel Ray Ankrah, Chairman of the National Insurance Commission (NIC) Board made these comments when addressing the professional Insurance body of Ghana on the theme "Defend and Grow Strategy".
Addressing the stakeholders, Mr. Emmanuel Ray Ankrah whined that the general public have a perception that Insurance companies are often quick at collecting Insurance premiums from clients but delay in paying Insurance claims.
Mr. Emmanuel Ray Ankrah further hinted that the sector would not witness any significant growth if the public perception created about Insurance companies is not collectively changed by policy makers and key players in the sector.
"We all know about the image problem that the Insurance industry suffers in Ghana. This is primarily because of the manner we have treated and continue to treat policyholders".
"The Insurance sector could play a critical role for the development of the country by providing long term finance for government and businesses and I therefore entreat all key plater to remain professional in their conduct.

" Professionalism, simply put, is how you conduct yourself at work to represent both yourself and the association you belong to in an efficacious manner".
Touching on Insurance penetration rate in Ghana, Mr. Ray Ankrah, disclosed that the Insurance Bill, 2020 has received presidential assent, adding that the bill is aimed at increasing Insurance penetration rate which currently remains low hovering around 1 percent.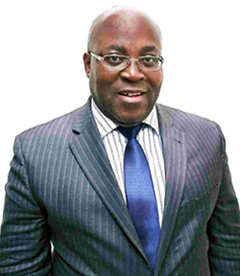 "I am pleased to inform you all that the Insurance Bill, 2020 has received Presidential assent and I am very glad of the work and efforts made by everyone at the NIC, Ministry of Finance and Finance Committee in Parliament in helping us achieve this very important feat".
The Insurance Bill, 2020 also seeks to strengthen corporate governance, mandating Insurance companies to comply with best practices aimed at protecting premiums of Insurance policyholders, ensure that the industry is well regulated in accordance with international framework and acceptable supervisory standards as well as to increase Insurance accessibility particularly to the informal sector.
Ray Ankrah finally encouraged stakeholders in the Insurance sector to work assiduously to restore public confidence in the industry in order to realise much growth and profitability.
Also, a 10-member Governing Council has been inaugurated to steer the affairs of the Chartered Insurance Institute of Ghana (CIIG) for the next two years.
Tawiah Ben-Ahmed upon his election and inauguration as the President of the CIIG Council revealed that he will see to the passage of the CIIG Chartership.
"A Committee would be set to review and ensure its passage into law. And this is currently before the Ministry of Education for consideration. Our priority is to move from Insurance professional association to a professional body backed by law."
In his concluding remarks, Tawiah Ben-Ahmed entreated his fellow council members to help promote the development of the Insurance industry through professionalism, hard work and integrity.