Senior Economic Analyst Courage Martey of Databank has charged financial institutions to make it a point to educate customers on risks to enable them to make informed decisions on how "to deploy their excess funds to earn some returns".
Mr. Courage Martey made this comment when sharing his thoughts on the 2020 Banking Industry Customer Experience Survey recently published by KPMG.
Speaking in an interview, Courage Martey intimated that Financial Institutions need to come up with ideas that aim at boosting financial literacy among Ghanaians to enable them to process simple economic information and make informed decisions about their finances.
This will go a long way to foster savings and investment culture in the economy, he added.
"The first thing on my list would have to be education. The financial institutions have to be able to communicate effectively with their clients or customers about the alternatives available to just keeping your money in a savings account. This will enable the customers to have the opportunity to deploy their excess funds to earn some returns. The education must focus critically on risk analysis, and I think this is where we have fallen short over the years".
"We have over-focused on potential returns without understanding the risk associated with the level of returns that we look at. So, education for me must focus a lot more on risk analysis. Retailers or investors should also take their time to do their window shopping around financial institutions before they finally decide where to save or invest their monies"
Mr. Courage Martey further asserted that financial institutions must organize financial literacy programs frequently to improve the understanding and confidence of customers in the financial sector.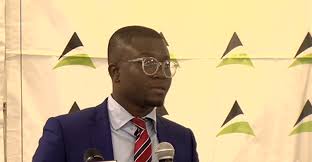 2020 Banking Industry Customer Experience Survey: Ghana Retail Banking Insights
KPMG has revealed that "customers are the fuel that feeds the engine of banks," so for Banks to meet heightened customer experience expectations, they are to do more, as captured in a recent survey conducted in October.
The survey employed the KPMG Six Pillars methodology for customer experience on 1,000 respondents.
"KPMG's Six Pillars of Customer Experience excellence are a set of qualitative factors that organizations combine intricately to craft an outstanding relationship with customers. Organizations that have mastered the use of these Pillars obtain outstanding results in their customer experience".
"The KPMG Six Pillars, which have been developed, after a decade of research and practice. They are Expectations, Integrity, Resolution, Time and Effort, Personalisation and Empathy"
Observing the six pillars employed in the survey, the expectation pillar as "driven by banks own investment in digital, COVID-19 responses from banks and regulatory directives" logged the highest score of 76.5% for increasing customer loyalty.
The Integrity pillar scored the least of 65.9%, as "customers expressed disappointment with Banks not keeping to some of their promises, high fees, governance issues that came to light during the reforms," depicting an area of concern for customers that banks must improve on, KPMG opined.
Top 5 Retail Banks in Ghana, namely GTBank, Zenith, Absa, Access, and Stanbic, came out as 2020 Customer Experience Leaders from the survey.
Also, 40 percent of people interviewed said that the financial sector cleanup affected their confidence in Banks. However, questioning respondents on where they are willing to deposit their money, 71 percent maintained that they're likely to save with banks as against 14 percent of persons who went for Fund Management companies. 6 percent chose the option of keeping their monies at home. 
"Excellence in customer experience creates an enduring competitive advantage for organizations. The customer experience, however, is a reflection of the employee experience because both go hand-in-hand. Indeed, banking is a people business. Let's re-professionalize banking together, with a laser focus attention on the customer!"