The Bank of Ghana has intimated that the number of bids submitted at the recent forex sales declined to 110 bids worth US$98.15 million compared to 137 bids worth US$129.5 million recorded at the immediate past auction.
However, this exceeded the Central Banks bi-weekly target amount pegged at US$50 million per forex auction for the first three months of the year ending March 2021 showing a sign of investors' interest in the foreign exchange market to buy US dollars with the goal of earning from the conversion rates.
The reason for the forex forward auctions is to determine the allocation of a given amount of foreign exchange through a bidding process to control the inflow and outflow of the foreign currency in circulation in the Ghanaian economy.
Subsequently, the bid cover ratio which is the dollar amount of bids received in the foreign exchange auction versus the amount sold lingered around 1.96×, meaning that the worth of total bids made up 1.96 times the stipulated target set by the Bank of Ghana.
Analysts propose that to obtain an accurate measure of demand, it's necessary to compare an auction's bid-to-cover ratio to the average of the previous 12 auctions hence the bid cover ratio of 1.96 times could be a marginal fall in demand for forex compared to an average of 2.5 times for previous auctions.
Additionally, most of the bids placed were requesting for the shortest delivery time on offer, which warns that although the markets are fairly confident of future supply, they want the forex they will need in their coffers as soon as possible.
In keeping with the stipulated target, however, only US$50 million worth of bids were accepted. Also, US$2.9 million invalid bids were classified as null and void rendering them inadmissible because they "did not meet the forex forward auction guidelines".
Giving further insights into the auction, the Bank of Ghana accepted 61 out of 110 bids submitted by banks for various volumes of dollars with an anticipated delivery from the central bank over 7, 15, 30, 45, 60, and 75 days respectively.
The highest number of bids came for delivery in 7 days' time, at a price ranging between GH¢5.7850 – 5.8300 but the Bank of Ghana accepted only 19 bids and prudently rejected bids for this tenor at a price less than GH¢5.8010 and beyond 5.8100.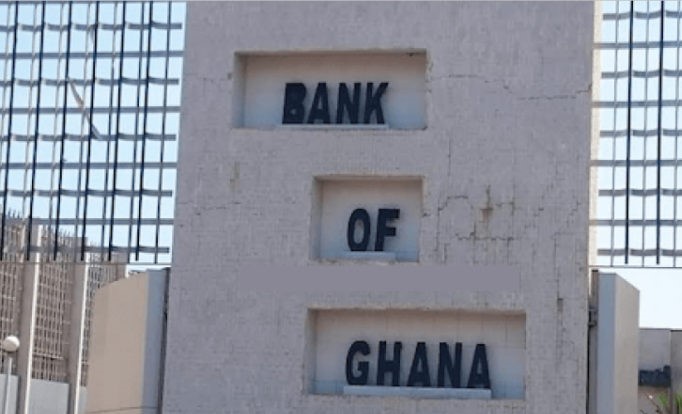 Next, were dollars to be delivered in 15 days and 30 days which came close to the 7-Day Tenor by recording 32 and 14 bids submitted by banks respectively. However, the Central Bank accepted only 15 and 11 bids correspondingly at a rate of GH¢5.8041 – 5.8175 as well as GH¢5.8015 – 5.8462 in that order. All submissions outside the average price were rejected.
Dollars to be delivered in 45 and 60 days' time had only 10 and 6 bids submitted by banks correspondingly. Except for the 45-Day Tenor which suffered one rejection at a price below GH¢5.7900, all other bids for both Tenors were accepted.
However, there was only a single bid submitted for delivery of US$500,000 in 75 days' time pegged at a price of GH¢5.7850.
According to Analysts, these forward forex auctions will play an important role in the stability of the cedi and this is evident as last month recorded no rate of depreciation for the cedi.