Mr. Bernadine Malik Jabir, the Head of Global Market at Fincap Securities and the Product Manager, Cedi Manager, has hailed the Cedi Manager platform, describing it as a game changer app that will revolutionize Fixed Income Investment in the country.
In an interview with the Vaultz News at launch of Cedi Manager App, the Product Manager explained that unlike the conventional way of buying government securities where an investor has to walk to the bank to purchase those securities, the Cedi Manager App allows the individual to remotely invest in any risk-free investments; be it Government Bonds, Treasury Bills, and Government Notes from the comfort of his/her home by simply signing up.
"Now, we are in an era where everything is going digital. Now, with the Cedi Manager, nobody needs to walk into a bank to be able to purchase government bonds. Also, it's hard to be able to purchase government bonds from banks because usually, they have a high minimum value you can purchase. But with Cedi Manager, with just GH¢1,000 or even as low as GH¢100, you can purchase government bonds and build your financial freedom. This is definitely a game changer."

Bernadine Malik Jabir
Mr. Bernadine Malik Jabir averred that the app is very safe and simple to use. He thus, emphasized that once an individual buys a government securities using the app, the money doesn't sit with Cedi Manager but the CSD. "Cedi manager is the only app available right now with no affiliation to any bank or any other financial institutions that gives you direct access to purchase government securities," he stated.
"So, with Cedi Manager, the signup process is very simple, and very straightforward. All you need is your digital address and in less than five minutes, your account is set up and once you validate, we create what we call CSD accounts. We get an account with a Central Securities Depositories, so your investment sits with the CSD which is a subsidiary of Ghana Stock Exchange. So, we created Cedi Manager to keep people's investment safe. We are very safe, we are very easy to use, and very convenient as well."

Bernadine Malik Jabir
The Launch of Cedi Manager App
Fincap Securities, a corporate finance and investment advisory firm, successfully launched the investment platform called Cedi Manager on Friday, August 26, 2022 to help bring investment in government securities to the doorstep of the public with a click of a button.
Explaining why the app was developed, the Product Manager indicated that the team wanted to create something where anybody else regardless of the level of financial literacy, can just invest.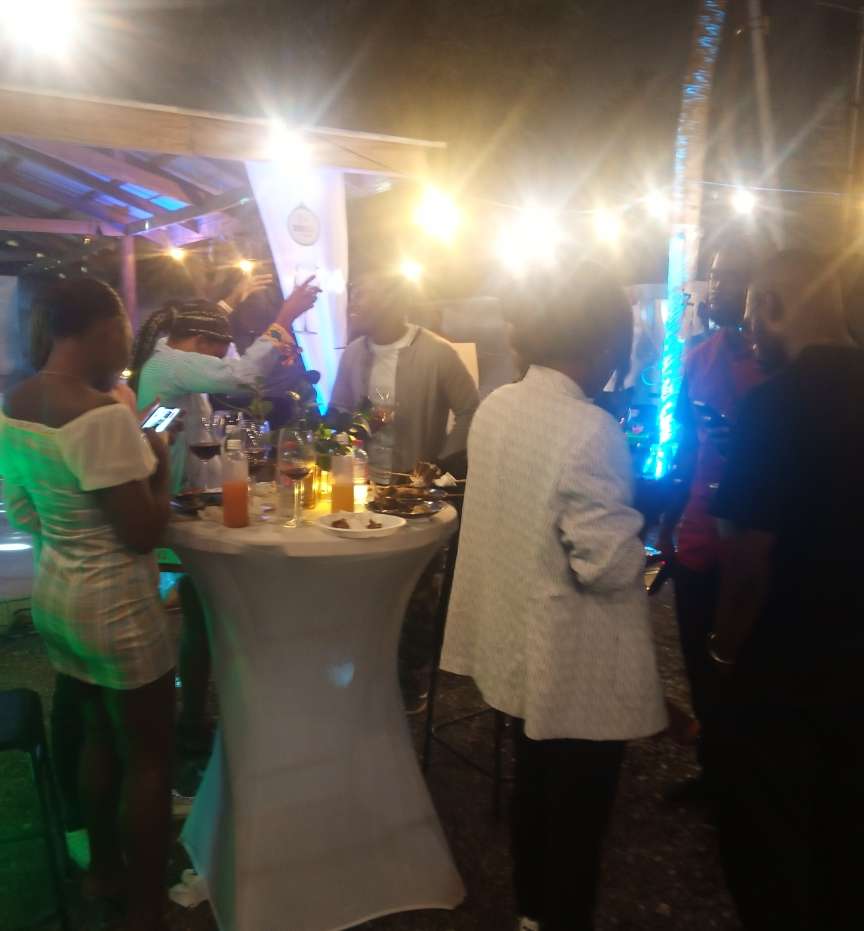 In the intervening time, the Public Relation Manager, Ms Evangeline, took the participants through how to open an account with the Cedi Manager platform. She mentioned that to open the account, one needs to have Ghana card, Passport picture and GPS address.
"So basically, to sign up, the first step takes you to putting in your basic details like your name, phone number, email address, and you will be asked to create a password. So that password, I would advice you use a password that you can easily remember, because you'd be frequenting the app to invest. Then an email will be sent to you to verify that you are the exact person creating the account. You do this for security reasons.
"Next, you'll be asked to fill your KYC. So, the KYC is the standard accounts opening procedure. So, these are basic questions that we need to ask. Then, we also ask for your employment details, and ID card information."

Ms Evangeline
Ms Evangeline noted that after submitting every information, a Central Securities Depository (CSD) account is created on behalf of the investor which means that their monies do not sit with Cedi Manager.
Ms Evangeline moreover, indicated that the app has a risk assessment test to allow it to know the investors' risk level in order to determine which investments that can be easily suggested to the investor. "Because some people prefer risky investments, others prefer low risk investment. So this is sort of a guide for us to know which investments to suggest to you since you will be managing the app basically on your own," she explained.
The Product Manager, meanwhile, concluded by urging Ghanaians to embrace the newly innovative Cedi Manager, noting that "We all know that investment is the only way. We all like to see or hear about savings, but if you want to be wealthy, you need to invest your money. And we want to make this as easy as possible for everybody to do that. So, that's why we created the Cedi Manager."
READ ALSO: SSNIT Calls for Increment in Retirement Age to 65 Years