The Ghana Stock Exchange (GSE) on Monday, 28th February, 2022, bounced back with the financial sector stocks leading the charge as the market closed near day's high and formed a large bullish candle on the daily chart, while investors cautiously assess the Ukrainian war situation.
Benchmark indices recovered from early hiccups and managed to end with gains thanks to late buying spree seen on Monday by some blue chips. Meanwhile, the deepening fallout in Russia due to sanctions did not do much damage back home in the Ghanaian stock market. Pressured by weak global cues, the domestic indices opened with cuts but eventually staged a strong recovery lifted by some major stocks. However, selling in banks and financials kept the gains in check.
Buying was seen across sectors as investors lapped up stocks at depressed prices. In total, eleven (11) GSE equities participated in trading, ending with two gainers and no losers. The two gainers were SIC Insurance Company (+7.14%) and CAL Bank (+3.66%).
SIC Insurance Company continued its impressive performance on the Ghana Stock Exchange as it closed its trading day (Monday, February 28, 2022) at GH¢0.15 per share on the Accra bourse, recording a 7.14 percent gain over its previous closing price of GH¢0.14. However, SIC began the year 2022 with a share price of GH¢0.08 and has since gained 87.5 percent on that price valuation, ranking it first on the GSE in terms of year-to-date performance.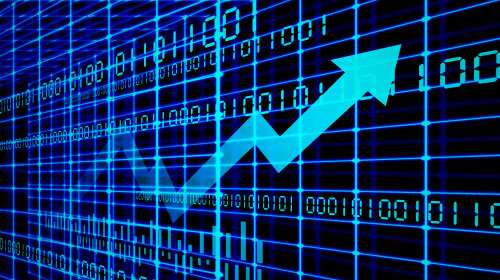 Cal Bank also closed its trading day at GH¢0.85 per share on the Ghana Stock Exchange, recording a 3 pesewas gain over its previous closing price of GH¢0.82. CAL on the other hand, began the year with a share price of GH¢0.87 but has since lost 2.3 percent off that price valuation, ranking it seventh on the GSE in terms of year-to-date performance.
Benchmark Index Recovers
The benchmark indices finally managed to gain some lost ground on Monday, starting the week on high notes after suffering for several successive sessions. The index opened lower but rebounded 1.98 points to close near the 2,700 points level. The gains made took the GSE Composite Index to 2,696.45 points. Nonetheless, this led to a week on week loss of 0.03 percent, a month on month loss of 2.54 percent, and an overall year-to-date loss of 3.33 percent.
Similarly, a day after having been hammered, the GSE financial stocks surged on Monday. The Ghana stock market financial index (GSE-FSI) on Monday covered all of the ground it lost on previous day (Friday 25, 2022), as traders displayed wary optimism that the crisis in Ukraine would not escalate further and any hostilities would be contained after announcement by the world superpowers that they are supplying ammunition to Ukraine to help them fight the Russians. The GSE Financial Stocks Index increased by 0.17 percent to reach 2,118.96 points, making it a week on week loss of 0.06 percent, a month on month loss of 0.61 percent, and a year-to-date loss of 1.53 percent.
Trading Activity
At the end of the first weekday of trading on the Ghana Stock Exchange, a total of 1,944,162 shares, corresponding to a market value of GH¢ 532,725.66, were traded. Compared with the previous GSE trading day (Friday, February 25), Monday's data showed 14 percent improvement in volume and 57 percent improvement in turnover.
The market capitalization of the Ghana Stock Exchange still remains at GH¢ 62.9 billion.
Though domestic indices staged a firm recovery and took advantage of lower valuations following the massive sell-off in the previous session, analysts indicated that the market will remain volatile, while tracking new developments in the Russia-Ukraine war.
READ ALSO: We Should Allow The Laws To Work- Joseph Kpenka to FixTheCountry Supporters