MTN stocks finally recorded a major gain on the Ghana Stock Exchange (GSE) after days and weeks of losing which spanned from the day the finance minister announced the introduction of E-levy in November, 2021.
Opened lower on Wednesday, January 12, 2022, the Scancom PLC was directionless through the morning to large portions of the afternoon. However, it accelerated into the green in late afternoon, finishing near daily highs of 2.9 percent share price appreciation.
MTNGH closed its trading day (Wednesday, January 12, 2022) at GH¢1.06 per share on the Ghana Stock Exchange (GSE), recording a GH¢0.03 (2.9%) gain over its previous closing price of GH¢1.03.
MTN began the year 2022 with a share price of GH¢1.11, but unfortunately has lost 4.5 percent off that price valuation, ranking it second on the GSE in terms of year-to-date performance. Shareholders' worries are compounded by the fact that MTNGH has lost 8 percent of its stock's value from December 9 to date.
In the intervening time, MTN Ghana remains the number one most traded stock on the Ghana Stock Exchange over the past three months (Oct 11, 2021 – Jan 12, 2022). MTNGH has traded a total volume of 89.6 million shares valued at GH¢ 104 million over the period, with an average of 1.42 million traded shares per session. A volume high of 19.6 million was achieved on January 4 for the same period.
The rapidly spreading omicron variant of the COVID-19 virus and the much talked about E-levy have been weighing on the market in recent weeks, adding to concerns about how the pandemic, rising inflation and persistent depreciation issues will affect the economy.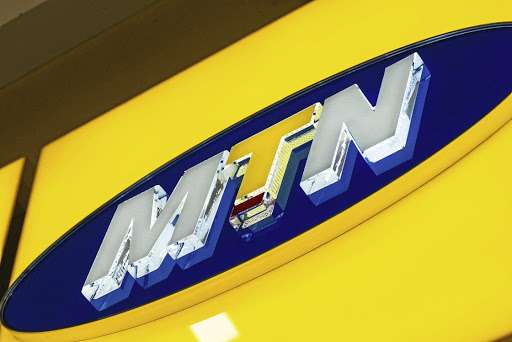 Indexes
Major stock indexes closed higher on Wednesday, rebounding from the previous day's losses and ending a three-day losing streak.
The benchmark GSE Composite Index (GSE-CI) increased by 35.23 points (1.31%) to close at 2,730.16 points. Nonetheless, the gain was not enough to lift week on week index, as it lost marginally by 0.02 percent. This also led to a month on month loss of 2.43 percent, and an overall year-to-date loss of 2.12 percent.
The GSE Financial Stocks Index (GSE-FSI) on the other hand, maintained its value at 2,151.85 points, making it a 4-week gain of 3.77 percent.
Trading Activity Pared
At the end of Wednesday's trading session on the Ghana Stock Exchange, a total of 46,158 shares, corresponding to a market value of GH¢ 56,701.28, were traded. Compared with the previous GSE trading day (Tuesday, January 11), the market data showed 33 percent decline in volume and a further 7 percent decline in turnover.
All in all, 13 GSE equities participated in trading, ending with only one gainer, namely MTN Ghana, while the remaining stocks traded flat.
Four major stocks emerged as the top movers at the end of trading activities. CAL Bank recorded the highest volume of 18,200 traded shares, followed by Societe Generale Ghana (18,036), MTN Ghana (3,526) and Ghana Oil Company (3,487).
Wednesday's gains marked a reversal for the market after its recent pullback, but analysts warned that it doesn't necessarily mean investors are now in a buying mood. Experts also noted that the market could just as easily, see a giveback of some of these gains in today's trading session.
READ ALSO: National Labour Commission Is Unbiased- Ofosu Asamoah