Emmanuel Kojo, the first black actor in 'Beauty And The Beast' in the UK has reportedly been removed from the cast over allegations of inappropriate language after a dozen cast members and creatives threatened to quit unless bosses investigated the allegations.
The 29-year-old had been playing the lead role of the Beast in the musical until a complain was lodged against him that led to his suspension from the show.
Currently, another actor, Alyn Hawke who is an understudy, has taken over the role. He plays the Beast in Disney Classics until tomorrow night when the show tour will come to an end.
Meanwhile, Disney reacting to the allegations in a statement noted that: "We are aware of a complaint, which we take very seriously, and a thorough investigation is underway. The employee in question has been suspended until the matter is resolved".
One source also said: "The woman thinks his behavior is unacceptable.
"He is alleged to have been on the stage and commented on her views on the female members of the crew. She was very uncomfortable and I heard comments."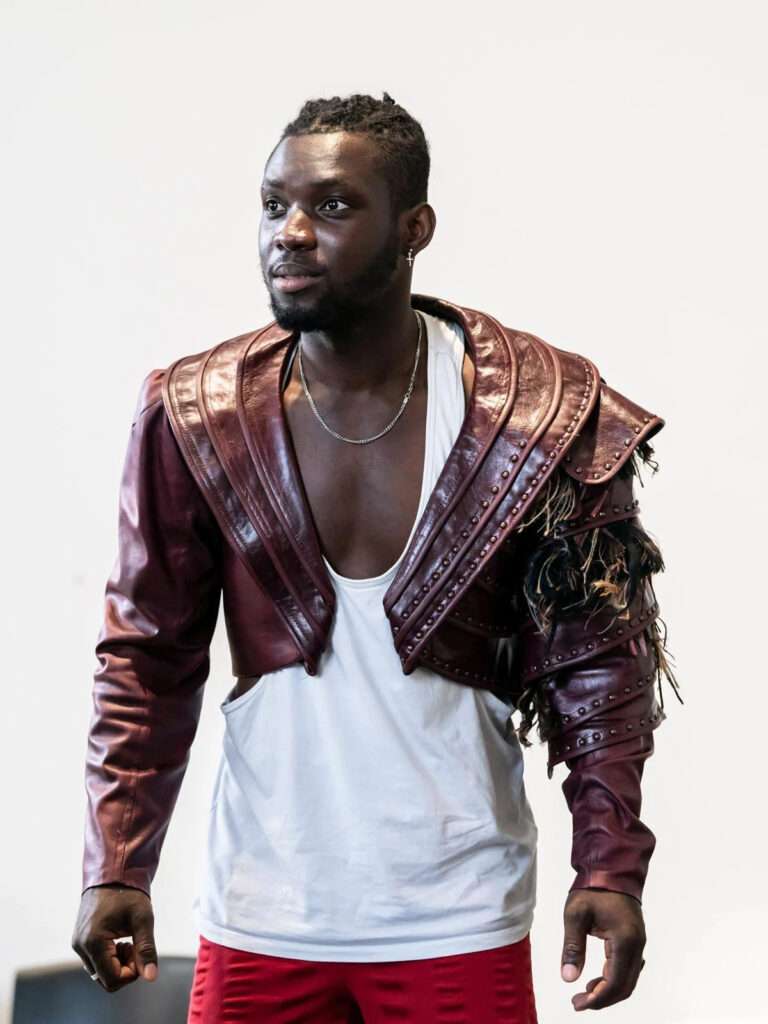 The suspension comes days after Kojo announced that he would be taking a break from social media. His post on his Twitter account read: "Little social media break for the mind in 3,2,1…".
Some netizens took to social media to share their opinions on the issue. While some are in solidarity with the actor and wish him well, others were in rage as they noted that it served him right.
Agreeing with Emmanuel Kojo's break, some were also of the view that going off social media was the best thing to do because he is definitely going to receive several hate comments.
That notwithstanding, some netizens opined that if he indeed passed such inappropriate comments, then he should not only be suspended but completely sacked from the theatre show.
It can be recalled that Emmanuel Kojo was revealed as a cast in the "Beauty and the Beast' Broadway show earlier this year. He mentioned that his casting in 'Beauty And The Beast' has been a "real moment" for him.
Ebo Whyte set to hit National Theatre for live shows
According to information on Disney's official site, Emmanuel is an activist as well as a performer and is currently serving his third term on Equity's Council.
It is worth mentioning that he recently spearheaded the campaign against racist reviews and racism in the arts and entertainment industry in The Stage newspaper. This resulted in a set of guidelines for critics which was agreed between Equity and the NUJ (National Union of Journalists).
That notwithstanding the actor, born in Ghana, has twice been nominated for Olivier Awards – for his performances as Joe in 'Show Boat and Jud Fry in Oklahoma'. He also has starred in productions including, 'Twelfth Night', at the National Theatre, and 'The Scottsboro Boys', at the Young Vic.
Read also: I will not "monetize" flagbearership race- Boakye Agyarko