Bryan Adams may have nabbed his first Grammy nomination in over two decades, but he won't be at the ceremony. He's got a gig that night.
The Canadian rock star had committed to a concert in Las Vegas on Sunday and he didn't want to disappoint his fans or his crew by canceling.
He said earlier this week;
"Work is work. I mean, I've got 40 people on my tour, so I want to make sure I keep them in hot food and shoes, you know?".

Bryan Adams
Working hard is a theme for Adams, who last year released four albums in his 15th studio effort, "So Happy It Hurts", the cast album for "Pretty Woman: The Musical" and "Classic" and "Classic Pt. II", which saw him re-record songs from his catalog and handle most of the instruments.
On Sunday, he's up in the category of best rock performance for "So Happy It Hurts", the title track, which includes the lyric "I'm so happy it hurts/I'm so glad, it's outrageous". His last nomination came in 1998 with the song "I Finally Found Someone".
He said;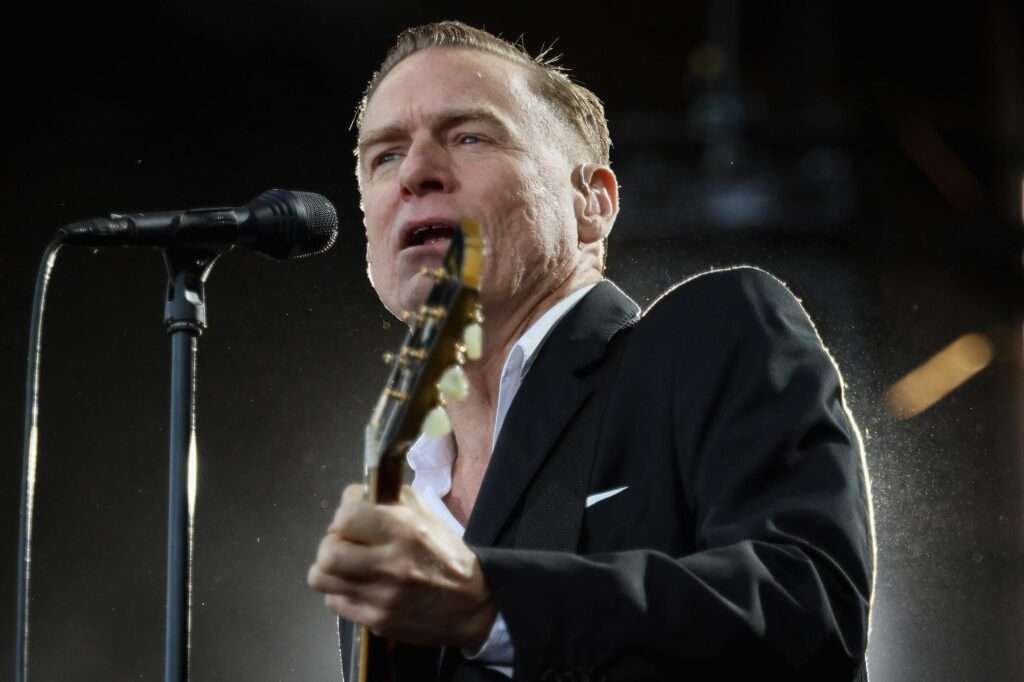 "I'm absolutely gobsmacked to be nominated, especially after such a long time. But, I mean, I'm really appreciative. I don't think I'm going to win it, but I'm happy to be nominated".

Bryan Adams
If Adams does win, the trophy, he will join the Grammy he won in 1992 for best song written for a motion picture for "(Everything I Do) I Do It for You", which was used in the "Robin Hood: Prince of Thieves" soundtrack.
This is a remarkably rich period for the 63-year-old singer-songwriter. He says ideas were coming all the time as he crafted "So Happy It Hurts" and he recorded more songs than usual.
Faced with the pandemic, he ended up playing most of the instruments by himself.
He says, laughing;
"I'm not a particularly good drummer, but I sure love giving it everything I have to try and make it great".

Bryan Adams
The album is filled with gratitude and mature love, with optimistic titles like "You Lift Me Up", "I've Been Looking for You" and "Let's Do This".
In the song "These Are the Moments That Make Up My Life", he sings "I like to make the kid's breakfast/I like the family way/I like the sound of their laughter/While I plan out my day."
Tap into truth as a songwriter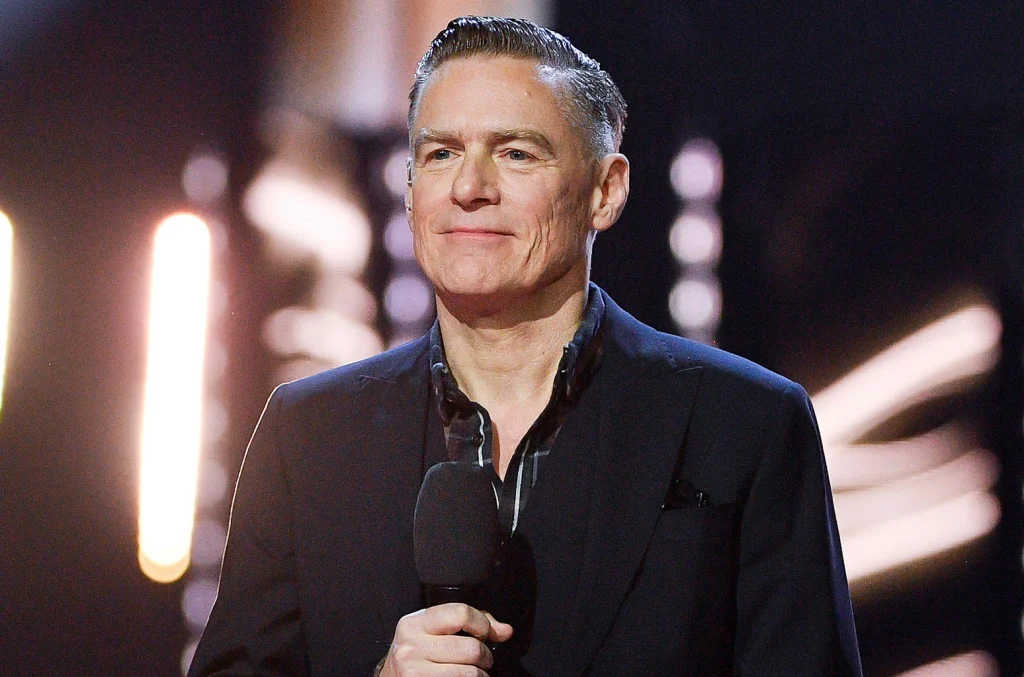 The Canadian singer said that as a songwriter, one should actually tap into his or her truth.
"I think one of the things as a songwriter which we should actually tap into is our truth. If you can start writing songs that are really about your truth and being able to really open up in a way that you can relate it to your life without giving too much away, I think people will connect with it".

Bryan Adams
He also dug up his old amps, guitars, and equipment and began re-recording all his hits, like "Summer of '69", "Run to You" and "Everything I Do (I Do It for You)".
He did it after Universal Music Group refused to return his original masters and drew inspiration from Taylor Swift, who has begun re-recording her catalog, too.
"It brought back a lot of memories. It brought back memories of, first of all, where I was, who I was recording with, the amount of work that went into making those records, and sort of the appreciation generally of what I was doing back then.
"There are sort of minor alterations to things, but generally I stay true to the original recordings because I felt that's what people would recognize. Unless it was a live recording, it needed to have the same structure and emotion".

Bryan Adams
This year will find Adams in familiar territory working. After a spring tour of Asia, he hits 26 cities across the U.S. this summer, kicking off in Baltimore in June with stops in New York City, Boston, Denver, Phoenix, San Francisco, and more.
He also plans a "Classic Pt. III" and has recorded three of his early albums live at the Royal Albert Hall in London that he hopes to release "Cuts Like a Knife", "Into the Fire" and "Waking Up the Neighbors".
He said that it is super exciting but he has to go and that he has a gig on late-night TV to prepare for.
READ ALSO: Kyiri Abosom Blackmailed Me With My Naked Videos And Later Leaked It – Wife Recalls Ordeal