Kwaisey Pee, a veteran Ghanaian singer, and songwriter has noted that collaborating with the new crop of artists doesn't mean that he's no more relevant or has faded in the Ghana music industry.
According to the 'Mehia Odo' hitmaker who has lately featured the likes of Sarkodie, Medikal, Kofi Kinaata, and Fameye on his songs, he needs to tap into the ideas and writing skills of the new generation.
Kwaisey Pee while explaining why he collaborates with the young artists noted that in America, legendary musicians like Lionel Richie still collaborate with young artists and therefore questioned why it is a big deal if it is done in Ghana.
"Ideas aren't always fixed in one person's head and sometimes your ideas won't be like in the past so you need more ideas and the writing skills from others. When you go to America the likes of Lionel Richie still do songs with young rappers but I've never heard someone saying that he's no more relevant that's why he's doing music with the new guys.  If not so like we won't add young players to the Black Stars team so that's how it's supposed to be that's why I mostly do feature the young crop of artistes on my songs".

Kwaisey Pee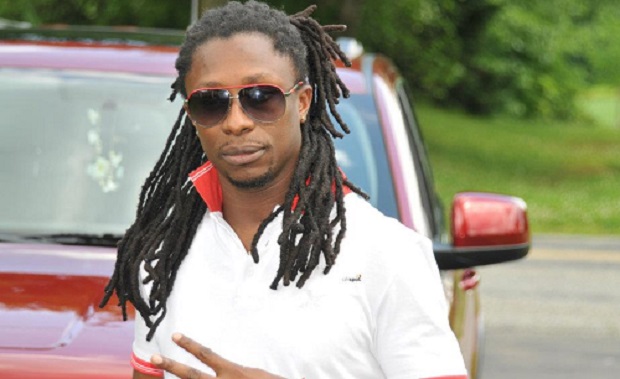 In the same vein, Kwaisey Pee shared his opinion after winning 'Best Male Performance of the Year' in this year's VGMA.
The multiple award-winning musician, who won the same award in the year 2007, disclosed that he was not surprised to win the award after working hard in the music industry for the past two decades.
"Did it come to me as a surprise? no, because I feel that I have been working for all these years and there's no single year that I've not released a song. Even though maybe people didn't hear the songs to be a big hit or doesn't get too much airplay. But at least every single year I have been releasing songs".

Kwaisey Pee
The 'Amazing God' crooner stated that the VGMA board decided to award him for his relentless efforts and for competing with the new crop of artists.
"So I think that they've been following what I was doing and they decided that the guy is still not relaxing," Kwaisey Pee remarked.
Recently, there were several reports of flooding due to heavy downpour. Speaking on the back of this, Kwaisey Pee revealed that he's always worried and afraid whenever there is heavy rain, especially in Accra.
The Ghanaian singer who is mostly known for his soothing voice said the leaders governing the country always have an excuse whenever there's perennial flooding in the nation's capital. According to him, it seems the leaders are not even ready to listen to the people as they already have their mindset on what they want to do with the country.
"In this country, our leaders have governed the nation anyhow they want. Every time that you complain they also have excuses that they give," he remarked.
Kwaisey Pee revealed that whenever he finds himself in the country he always prays for God's protection because according to him, Ghana can be labeled as a "so help me God" country.
"There's nothing we can do to improve it but it's all about praying when you are in this country," Kwaisey Pee said.
Read also: IGP's Letter: It's A Normal Response- Dr. Vladimir Antwi Danso