Evangelist Diana Asamoah has indirectly heavily jabbed gospel musician, Ohemaa Mercy over casting a demon out of a lady on Tiktok live.
The popular gospel musician, Ohemaa Mercy usually conducts live prayer sessions on her social media handles, however, a recent one on TikTok has stirred massive reactions and confusion from netizens.
A TikTok user who has been tagged as a witch due to her dealings on the app was invited to join the session.
There, she was commanded by the gospel musician, Ohemaa Mercy and her team of prayer warriors to set the particular victim free and she resisted.
As a result, they engaged in a heated exchange while Ohemaa Mercy's prayer warriors chanted out prayers for the 'possessed lady' to set her free.
Ohemaa Mercy was then seen resorting to loud prayer chants, whiles commanding the demon to release those she has held captive.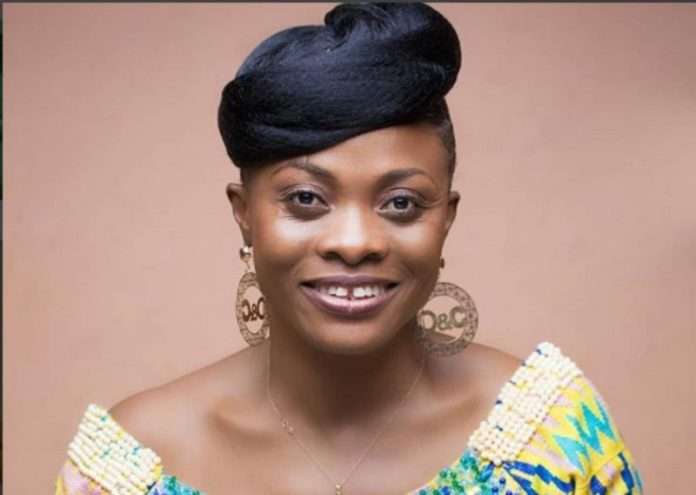 Diana Asamoah after analyzing the development of some prophets over their misconduct on social media, shared her sentiments on the issue but in an indirect manner.
She stated:
"The other time, someone was faking deliverance on Tiktok live, shouting come out! come out! Take your screams to your room because Ghanaians are now wise. If you want to become an effective woman of God, learn the Bible properly. Deliverance is about repentance. This thing she did is fake.
"Shouting all over the place. We've seen some of these things before. If you had shared the word of God instead, someone would have benefitted. Some of us have been in this game for long, so we will expose whoever is pretending".

Diana Asamoah
Apart from the evangelist, some critics who have not taken the situation likely, have expressed disappointment in Ohemaa Mercy, of whom they had higher expectations.
Others claimed that the incident was staged adding that, it is a mere publicity stunt to generate hype for her upcoming "Tehillah Experience" concert.
Ohemaa Mercy promises visas to attendees of 'Tehillah Experience'
Ohemaa Mercy disclosed that those who need a breakthrough can get it at the Tehillah Experience.
According to her, the event is a place where people can come to worship God, receive His blessings, and experience His power.
She said:
"Those who need their breakthrough can get it there. According to the theme, 'Fire and Fragrance', when you come to the Tehillah Experience, you will be fired up and you will be fragrant.
"So, if you need a visa, you will get it. If you need a job, you will get it. If you need anything, you will get it at the Tehillah Experience".

Ohemaa Mercy
The Tehillah Experience is a major event on the Ghanaian gospel music calendar. It is a time for worship, praise, and prayer. It is also a time for people to come together and experience the power of God.
On Sunday, August 13, 2023, the Oil Dome of the Royal House Chapel International will be the focal point of the biggest gospel rock show in Ghana, dubbed "Tehillah Experience".
The event, now in its 10th year and rebranded as Tehillah X, is being organized by iconic gospel diva Ohemaa Mercy.
This year's Tehillah Experience concert will feature a star-studded lineup of gospel musicians, including Ohemaa Mercy, Cece Twum, Uncle Ato, Pastor Joe Beechem, Diana Hamilton, and Efe Grace.
Other renowned Ghanaian gospel musicians who are expected to lead thousands include Mr. M & Revelation, Rama Antwi, and Michael Manhendere.
Speaking during its official launch at the Movenpick Ambassador Hotel, Ohemaa Mercy explained that she chose the theme 'Fire and Fragance' to show appreciation to God for His blessings and support throughout her life and career.