Nollywood actress, Dorcas Shola-Fapson(DSF), has been called out by the stylist who created her dress for the just-ended Africa Movies Viewers Choice Awards.
The stylist, in a very lengthy post on his official Instagram page, called out the actress over her debts. According to the fashion designer, DSF as she is popularly called, paid half of the amount agreed to make the outfit. He claimed that the dress was created expressly and he had to invest his money into it because the money DSF paid was not enough to even cover the cost of the cloth he used to make the dress.
The designer further claimed that just after asking DSF about the rest of the payment, she blocked him on social media and any other means he could possibly reach her.
"DSF! Please pay me my money! You didn't pay for fabrics nor my service and you are out there posting me? What did I do wrong? For helping a celebrity that didn't have much on her but wanted to go for AMVCA? DSF, you blocked me after reaching out to you for my balance, you paid 200k for a fabric of 470k which you saw with your eyes before I bought it. You reached out on Thursday for an event happening on Saturday, you paid on Friday, in a day, DSF!

"I pulled out a dress for you without paying a dime, after the event you didn't pay me, In less than 24 hours, I made that dress, when I even got to the hotel your friends said I should apologize and send text for coming late when you were even the one that paid late, I still apologized as per work relationship".

Stylist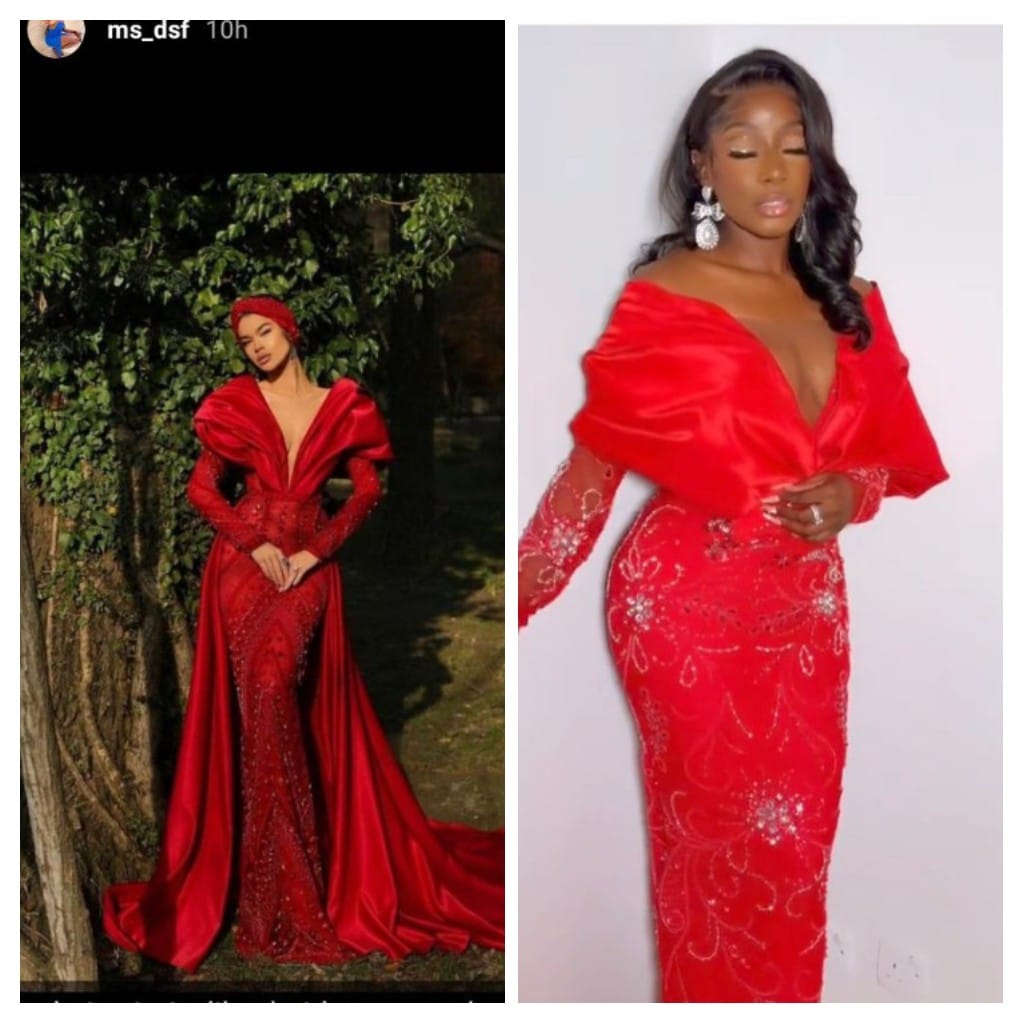 The designer further speaking about the issue, claimed that DSF caused some damage to the said dress, while she had not paid for it. He also questioned why DSF wore the clothes and took pictures and videos of it if she didn't like it.
"You used your nails to make holes on the costume. No fittings or something and also, you're saying you paid me for an outfit you wore? You didn't prefer it why did you put it on please? You even posed for footage and pictures that very same night. Now you go to your web page to submit an image with a foolish caption after I reached out for my money. You don't need to pay my cash. DSF the individual that gained the finest dressed didn't put on a 200k costume, excuse me! If it was, that means like 59 folks will take the award!"

Stylist
DSF Responds to Allegations
In a swift response, the movie star slammed the stylist for the comments he made about her. According to the actress, the stylist made a mess of the dress, didn't bring the outfit to the event on time, and had to stitch the outfit on her.
Shedding more light on the stylist's allegations, the actress took to her Instagram stories to explain that the stylist designed a different dress from what she ordered, and claimed that she literally had to hold the dress together for her photoshoot. She explained that he kept apologizing and begging her to wear the dress despite the fact it was different from what she had ordered. DSF noted that her silence should not be mistaken for cowardice. She threatened to deal with the stylist if he continued to call her out on social media.
Read also: Security Threats Must Be Dealt With- Citizens Urge Authorities