Ghanaian musician cum radio presenter, Abubakar Ahmed, popularly known as Blakk Rasta, has clapped back at award-winning songstress, Efya.
During an interview on Wednesday, February 1, 2023, Efya shockingly disclosed that she did not know who Blakk Rasta is.
She even asked the host of the show if Blakk Rasta was some kind of a rapper and eventually described him as a funny man.
Well, the remarks she made have struck a nerve in the host of 3FM's midmorning show.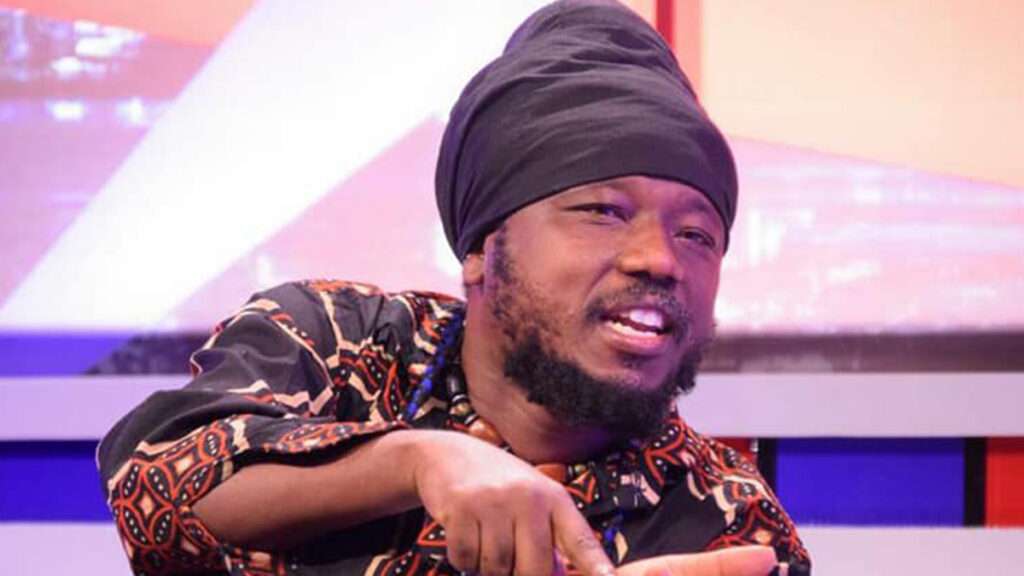 The crooner of the 'Barack Obama' song took to his Twitter page to fire back at Efya after he chanced on the video that has her making the above remarks.
In his reply, Blakk Rasta said that the drugs Efya is allegedly taking have destroyed her beautiful soul which is why she will make such a remark.
He went further to pray that she gets healed from all she is supposedly going through.
In the tweet in reaction to the viral video of Efya, he said;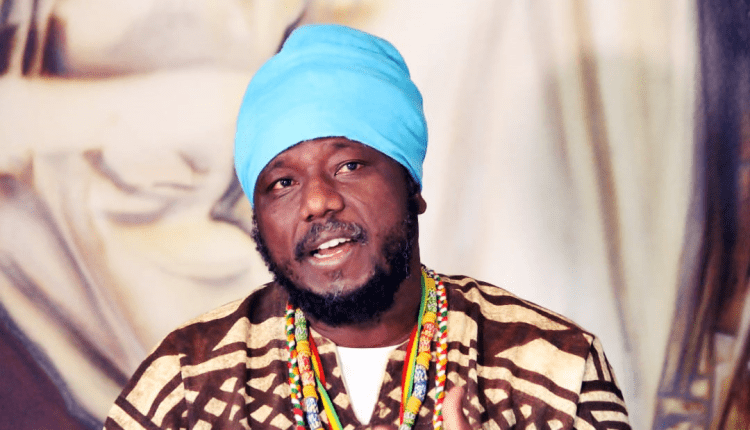 "Sad what a drug can do to a beautiful soul, be delivered and healed, in Jesus' name!".

Blakk Rasta
Efya who has worked with Sarkodie on several hit songs was displeased about Blakk's harsh comment and had a message for him.
Her statement attracted the wrath of Blakk Rasta.
Who is Blakk Rasta? – Efya quizzes
Ghanaian award-winning female vocalist has rubbished Blakk Rasta's unfair comment on the performance of Sarkodie on one of the late Bob Marley's love classics, 'Stir It Up'.
As earlier reported, Blakk Rasta, a reggae musician and radio presenter, heavily criticized Sarkodie's remake of 'Stir It Up' which was released in January 2023.
According to Blakk, Sarkodie's performance on the remake was nothing to write home about, adding that the late Bob Marley will be disappointed in his grave.
These were Blakks statements on his show;
"What Sarkodie did was nothing but a desecration of the legacy of Bob Marley. It is so shameful, what Sarkodie did is nothing but a desecration of the holy music…should I go deeper? It is like a king has been buried and you go and dig him up, and steal the gold and diamonds he's been buried with".

Blakk Rasta
Efya was asked in an interview to share her view on Blakk Rasta's take, but to the surprise of the host, the singer announced that she didn't know who Blakk Rasta was.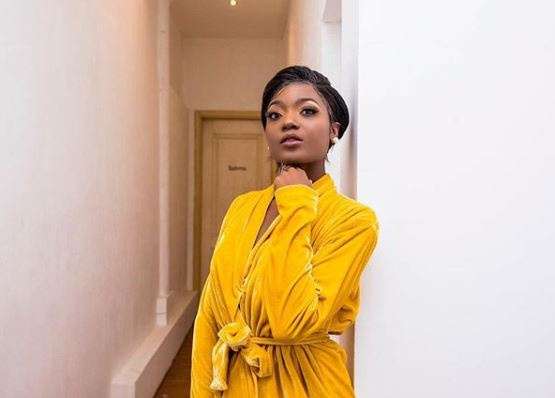 "Who is that? He's a rapper; he's a what?… He's a radio journalist?… But Journalists say what they want, they don't care. I don't think I know who he is. What does he do, radio?".

Efya
The host in an attempt to remind Efya of who the reggae singer was, had to sing Blakk's popular song 'Barack Obama'. It was then that his name rang a bell.
This was her first reaction;
"Oh that funny man, yeah yeah yeah. He does funny songs, right? Listen, everyone for himself, God for us all".

Efya
Upon further interrogation, Efya gave her honest statement with a message to Ghanaians and industry players who are quick to ridicule the works of others with their unwanted opinions.
According to the singer, Blakk Rasta doesn't have the authority to criticize the song, adding that his opinion won't change anything.
She quizzed saying;
"Your opinion right now, Mr. Blakk, does not matter. The thing is, the boy has done something and it's historic, be grateful, and let's honor our people. Let's be happy for our people, you saying this, what does it do to it? Are they gonna go back to production and make the music what you want? …what level has he gotten to criticize the song".

Efya
READ ALSO: Beyonce 'Hopes To Bring Renaissance Tour To Ghana' For Rare Africa Show