Popular Nigerian singer, David Adeleke also known as Davido, has shared his impressions about little Emmanuella, the 10-year-old comedienne who built a multi-million-naira mansion for her mother.
Sharing a snippet of Emmanuella's interview with BBC, where she talked about how her plans to build the house and dedication of the house to her mum on his Instagram story, Davido said that it is 'every parent's' dream to see their children succeed in life.
Meanwhile, it was earlier reported that Emmanuella opened up on how she was able to build a house for her mother.
The young comedienne said, it all started with her plan to buy her father a car and then her Uncle Mark reminded her that she also promised her mother a house.
According to her, Mark advised her to save the money towards building the house first. This led to Emmanuella contacting her manager to split her earnings into four parts.
The young child explained that one part was meant for the orphanage, the other part was for building the house, the third part for her family, and the final part would go to her savings. The child star said the building project started in December 2019 and it took about a year to complete it.
By way of showing appreciation, to her mother, Emmanuella shared photos of the new house that she gifted her mum and wrote
"I built this for u mom. For all the prayers, all the encouragements, and support. Mummy I know you said u want a portable house and this is it. But forgive me because I must complete ur mansion for you next year. Don't worry it won't make us go to hell my super Christmas mummy. I love you".
She later received a lot of praise from her fans for the great thing she had done. Some showered blessings upon her life whilst others congratulated her for her achievement. Others said they have been rendered speechless and others noted that what she did was very inspiring and worthy of emulation.
Several celebrities came out to applaud her of which actress, Regina Daniels was also part.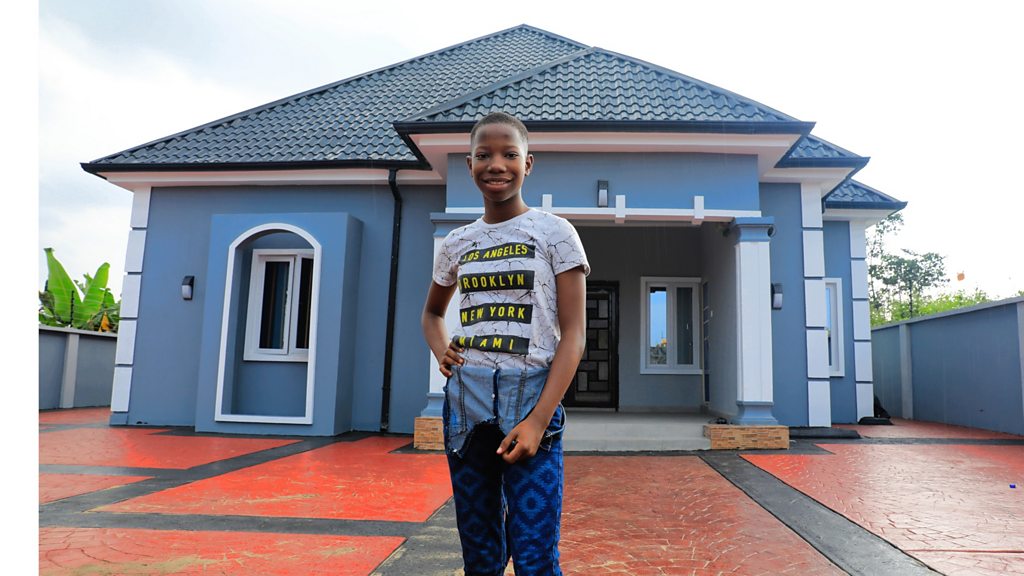 Emanuella made her foray into comedy at the age of five. She was on a family holiday and met with Angel. She became well known after the comedy skit "This Is Not My Real Face Oh" hit the airwaves and went viral. This short skit was featured on CNN's Facebook page.
In 2018, Emanuella was invited to the National Assembly by Senate President Bukola Saraki on account of her landing a role in a Disney film.
She has won several awards including Best New Comedienne and Princess of Comedy awards at the Afro-Australia Music & Movie Awards (AAMMA).