American rapper, Fetty Wap has been arrested along with five others, including a New Jersey correction officer, on federal drug charges.
He was in federal court today, Friday 29th October 2021, in Central Islip, to answer to the charges after his arrest at Citi Field on Thursday, 28th October, 2021.
Six members of a drug distribution ring were charged with dealing in heroin and fentanyl during the Rolling Loud music festival. If convicted, Fetty Wap and the other defendants could face a maximum of life imprisonment.
Anthony Cyntje, a New Jersey correction officer, Anthony Leonardi and his brother Robert Leonardi, William Junior Maxwell II, AKA Fetty Wap, Brian Sullivan DELETE COMMA and Kavaughn Wiggins have been charged with conspiring to distribute and possess controlled substances.
Five of the defendants have also been charged with using firearms in connection with drug trafficking.
The 30-year-old rapper from Paterson, New Jersey, was allegedly part of the group. He was ordered to be detained pending trial.
The defendants allegedly obtained the drugs on the west coast and used the United States Postal Service and drivers with hidden vehicle compartments to transport the controlled substances across the country to Suffolk County, where they were stored, according to the indictment.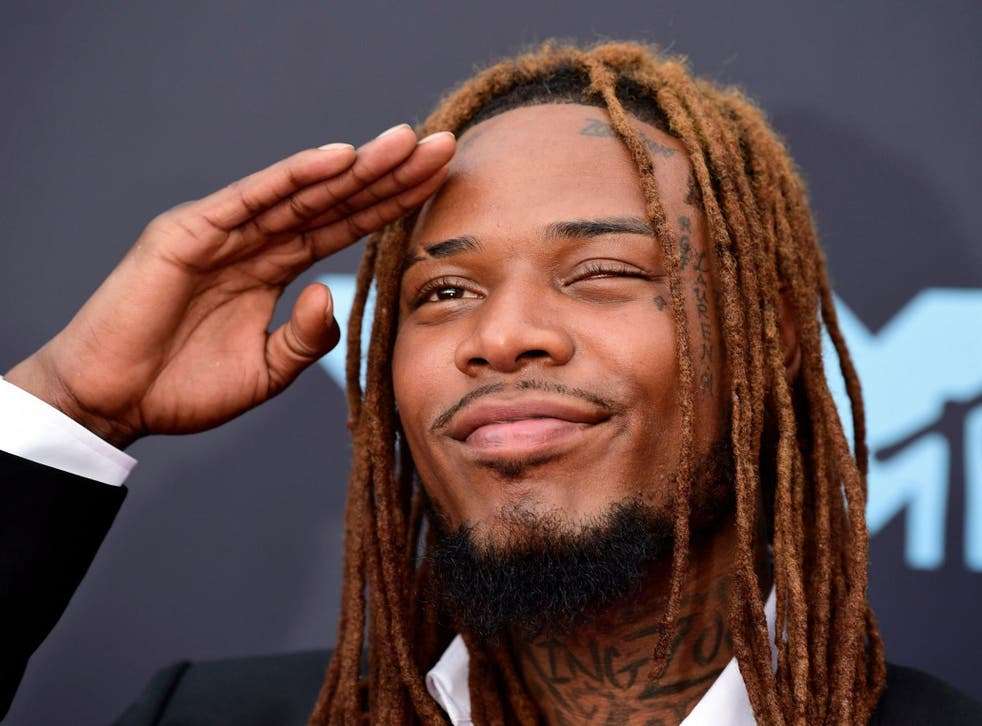 United States Attorney, Breon Peace said: "As alleged, the defendants transported, distributed, and sold more than 100 kilograms of deadly and addictive drugs, including heroin and fentanyl, on Long Island, deliberately contributing to the opioid epidemic that has devastated our communities and taken too many lives. We will continue to work nonstop with our law enforcement partners to keep our neighborhoods safe".
Fetty Wap was a kilogram-level redistributor for the trafficking organization, prosecutors disclosed.
A spokesperson from the FBI stated that the fact that the FBI was able to arrest a chart-topping rap artist and a corrections officer as part of the conspiracy illustrates just how "vile the drug trade has become"
It can be recalled that Two years ago, Fetty Wap was arrested after allegedly assaulting three employees at a hotel. He faced three counts of battery.
Fetty Wap faces major tragedy
Local news reports revealed that he hit a parking attendant after getting into an argument. Police originally stated that Fetty Wap hit an employee but later said he "committed a battery" on three people.
He was also arrested in November 2017 and charged with "Driving Under the Influence (DUI)" after police said he was caught drag racing another car on a New York City highway.
Fetty Wap experienced personal tragedy in October 2020 when his younger brother, 26-year-old Twyshon Depew, was shot and killed in their hometown of Paterson, New Jersey. Then in June 2021, Maxwell's 4-year-old daughter, Lauren, died.
However, amidst all the tragedy, the rapper launched a crypto-generating cannabis farming game, 'Game House'. According to Fetty Wap, people who play the game digitally grow cannabis, harvest it, and then sell it.
It is worth mentioning that beyond recreation and creation, Fetty who was born with glaucoma uses cannabis for medical reasons. In fact, the rapper has been medicating with the plant for over a decade.
Fetty Wap who has already lost an eye to glaucoma disclosed that he might go blind when he stops using cannabis.
"Multiple doctors have suggested I use cannabis to treat my glaucoma. Every now and then I do have times where there's a lot of built-up pressure. It really feels like somebody's just like knocking on your face".