As the whole nation has been left in suspense and anxiousness, Ghanaian singer, songwriter, and dancehall artist Charles Nii Armah Mensah Junior, popularly known as Shatta Wale has said he was going to declare the winner for the 2020 Ghana elections.
The Chief Executive Officer of the Shatta Movement (SM), said to free Ghanaians of anxiety, he would take it upon himself to announce the winner of the elections since it seems the Electoral Commission is dawdling in declaring the winner.
He made this known on his social media page, specifically Twitter, and further tasked his followers to remain alert because he will go live to announce the winner very soon.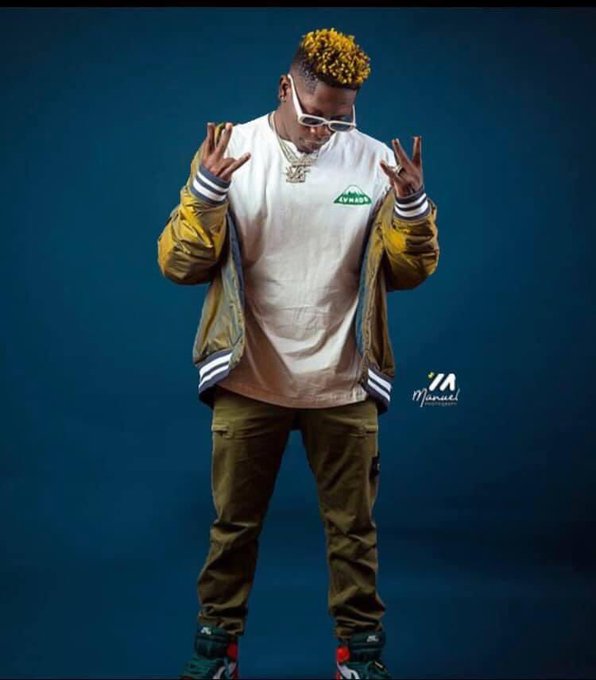 "Very soon I will declare the winner myself so that Ghana can be free… I will come Live!! So stay tuned #SM4LYF" He tweeted.
Some of his fans took interest in what he tweeted and decided to add their voice to what he said.
"Waiting 'paaa', yesterday I laughed 'saaa', there is no one talented like you 'kraa big up'.
"Wow waiting for my music legend to declare it.
"Ok… when will it be because we want to hear you, we want to be free.
"Very soon we go open the gate for our EC Shatta Wale to declare the winner" they responded.
Meanwhile, some have backlashed him to release a hit song instead of joking around since it has been ages since he recorded one.
"1DON look sharp then bring some hit song.
"Been worried about you not getting a hit song this year masa.
"Declare your hit song!" they tweeted.
Despite Shatta Wales's jovial behavior, it is undeniable that the artist has had a lot of influence on the elections this year.
It can be recalled that Shatta Wale, asked his followers not to engage in violence before, during, and after the December 7 presidential and parliamentary elections.
He further encouraged his fans to go out and vote for their preferred candidates and return home peacefully.
Shatta pledged to peace that people know that he, Shatta Wale, is more concerned about his country he is in, more than anything especially when it comes to elections in the country. He said:
"So basically, this year is an election year, and all I tell my fans every time on my social media pages is to be themselves. To support one political party is not the problem but it is how well you are educated about politics and I believe most of my fans are educated about politics.
Read also : SHATTA WALE PREACHES PEACE AHEAD OF 2020 ELECTIONS
That notwithstanding, it was insinuated that the MP-elect for the Joromo constituency, Dorcas Affo-Toffey, whose daughter is Fantana, won the Parliamentary seat because Shatta Wale, during his musical tour campaigned for her.
Also read: CONGRATULATIONS MAMA- FANTANA TO HER MOTHER