Stonebwoy has listed some of the most important qualities he finds attractive in a woman, with the top two being submissiveness and respect.
According to the celebrated Ghanaian singer, he tilts toward women who listen and find the need to consult him on matters.
He confessed in an interview and in his words if you are over the top, he sees you as another man.
"I think it is very cool to be submissive, I am so attracted…I respect women who are not like you're being abused, none of that. There is beauty in that for me. It is like you being a woman. If you are over the top, I see you as another man".

Stonebwoy
Stonebwoy discussed how most African men love to treat their wives well and provide for all of their needs, and how his gender is influenced by submissive partners.
The dancehall artiste clarified that a man should not have toxic control over a woman all in the name of her being submissive.
He explained saying;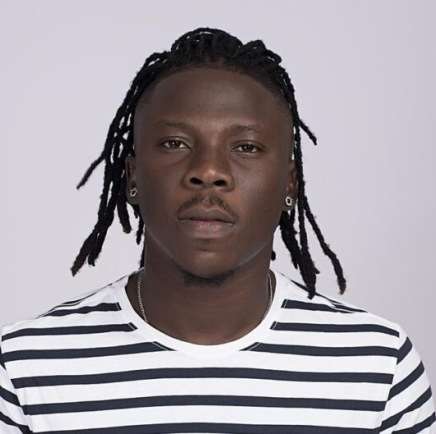 "I mean (they) men have to be in charge, that's how a man has to be as far as I know. It is not about the women being dull but you know, we love to have women who are respectful, submissive, supportive and they consult you…it is general, men love to be consulted and I think that is how it is for African men".

Stonebwoy
He also threw more light on how men translate their love by being providers who offer support to their spouses.
He added saying;
"Submission from a man is showing love. From the African man's conversation, the submission will be him taking care of and listening to the woman's problems. All that she wants to do and ask how she wants to get it done. That for me is attention because women love attention and men have to see them as humble and submissive".

Stonebwoy
The award-winning musician opened up about the growth of the Afrobeat genre, the impact it has made in Africa, and other yet-to-be-explored genres of music on the continent.
He also talked about his new album and collaborating with other US-based artists on his visit.
The 'Therapy' hitmaker is married to Dr. Louisa Satekla, with whom he has two children: Catherine Jidula Satekla and L. Janam Joachim Satekla Jr.
Stonebwoy revisits VGMA brawl with Shatta Wale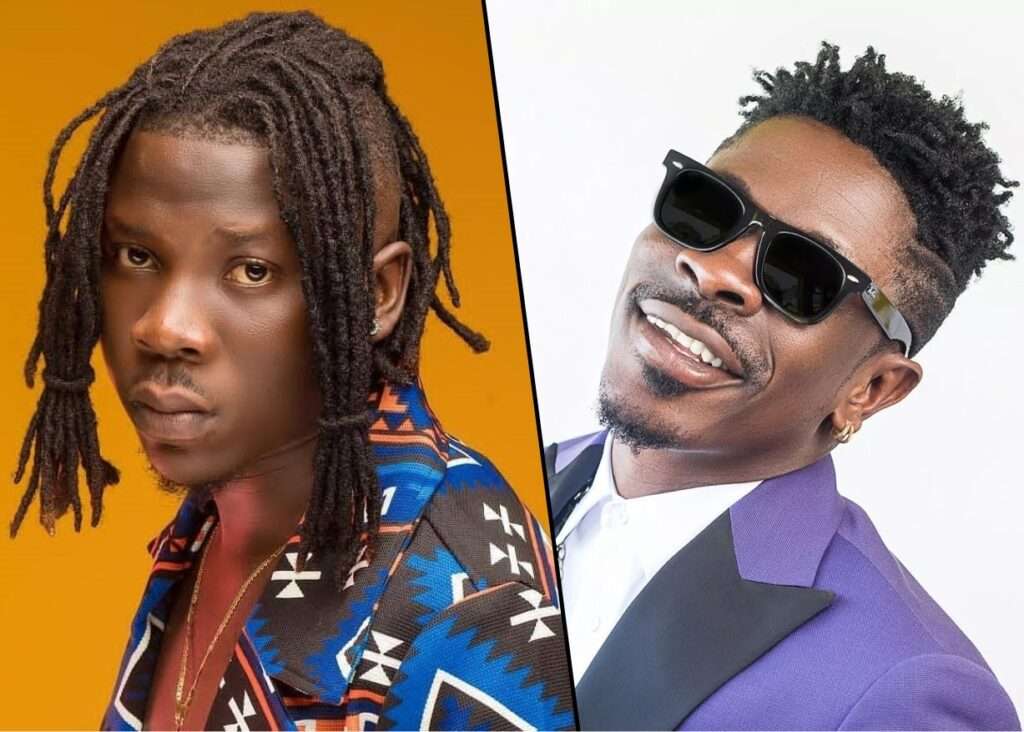 The Reggae/Dancehall artiste revisited his brawl with Shatta Wale at the 2019 Vodafone Ghana Music Awards brawl.
Speaking in an interview, he said that he has always been defensive especially when he is attacked.
Hence, when Shatta Wale attempted to climb the VGMA stage with a crew while Stonebwoy accepted his award, the 'Everlasting' hitmaker said that he was not going to stand by idle.
"Naturally, I am quickly defensive and we have been having this beef for years. I don't even know where it is stemming from but that is how that brother moved at that period attacking everybody".

Stonebwoy
Stonebwoy added;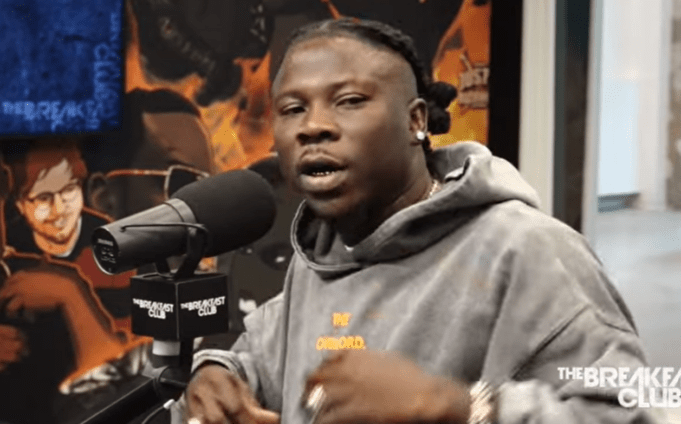 "To step on that stage to do whatever was not something we were going to accept and if he came alone then we could probably understand".

Stonebwoy
Stonebwoy and Shatta Wale were banned indefinitely from participating in the VGMAs after an altercation between them marred the 2019 edition.
The 'Activate' hitmaker was on stage accepting the Reggae/Dancehall artiste award for the fifth time in a row when Shatta Wale attempted to move to the stage.
His reason for going was unknown especially since he moved with some members of the Shatta Movement. He had also been having beef with Stonebwoy thus his action left people stunned.
The brawl later ensued and Stonebwoy brandished a gun.
Shatta Wale later said that he was going to congratulate Stonebwoy.
Meanwhile, following the brawl the former rivals were also stripped of the awards they won on the night and asked to return the plaques they had been given.
In 2021, the board has internally agreed to lift its ban on Shatta Wale and Stonebwoy ahead of the 2021 edition of the show.
But the two did not submit any work that year. In 2022 Stonebwoy did submit his work and won the Reggae Dancehall artiste of the year.
Shatta Wale however did not do so.
READ ALSO: Stonebwoy Reacts To Meek Mill's Music Video Shot At Ghana's Presidential Palace