Interim Chairman of Ghana Music Rights Organization (GHAMRO), Rex Omar, in a bid to educate the public on the role of the organization has revealed that it is not all royalties that the organization is able to access.
Insight of these issues, Rex Omar, explained what kind of royalties GHAMRO receives and why the amount is usually less than what the artist/record label expects to make.
"What GHAMRO does is that there is something little that we call mechanical royalties. And what mechanical royalties mean is that anytime it is mechanically reproduced, there's a small amount of money that is collected by the collection management and given to the publisher/composer. So we have to be clear on that aspect. GHAMRO, as an organization, deals with performing rights, enabling rights, and synchronization rights. So, it is not all royalties that come to GHAMRO".

Rex Omar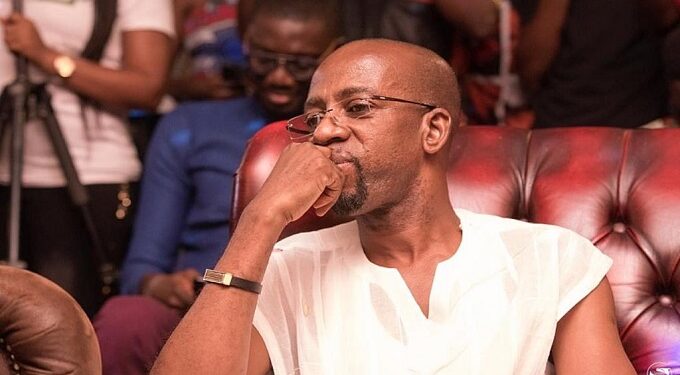 According to Rex Omar, monies from digital and streaming platforms have no business with GHAMRO. According to him, when artists upload their music on YouTube, YouTube deals with them directly.
"Youtube or any of these digital platforms; they are like digital music or record shops. When you go and put your music there, they pay you or the record label. If you, the artiste, produced it yourself, they pay directly. That has nothing to do with GHAMRO".

Rex Omar
Rex Omar requested that people, especially musicians, educate themselves on the royalty mechanisms to avoid blaming the innocent for their financial lapses.
"People create the impression that, 'Oh, I'm a musician. All my money that I'm supposed to get comes from GHAMRO, and GHAMRO is not paying me'. It's wrong; it's erroneous. That is the impression Ghanaian musicians have created. So, he goes and does his music business. Do it haphazardly. No feasibility studies. Nothing! He just jumps into a frail, and when he hits the wall and he's depressed, he's struggling, then it's time to lambast GHAMRO".

Rex Omar
The issue of royalties is heavily debated in the Ghanaian entertainment space and recently came under scrutiny when Shatta Wale rejected his royalties from GHAMRO. According to Shatta Wale, the amount was too small for the quantity of work he's put out plus the duration of his career.
Meanwhile, several artists have come out to complain about not receiving any money as royalties from GHMARO despite being in the music industry for so long.
Recently, gospel musician, Nobel Nketsiah revealed that he has not received any royalties from GHAMRO in the 21 years he has been in the industry. According to him, he signed with the revenue collection body early in his career; however, after they failed to give him any royalties, he did not check in with them again.
Noble Nketsiah however admitted that at the time, there were not many systems in place to ensure musicians, songwriters, and other right owners were duly paid for their craft. He explained that many artists had to focus on other avenues to make money with their music.
Noble Nketsiah noted that he has plans to check in with GHAMRO, especially since they have revamped their revenue collections system.

Read also: Ghana's Digital Transformation, A Laudable Initiative To Improve Public Finances