James Gardiner, a colleague actor of John Dumelo, has penned an emotional heart-melting letter on social media to support him.
The famous actor took to his Instagram page and posted the heartwarming message alongside some pictures and videos of John Dumelo.
He stated that posting the letter publicly was done on intention because, he wanted people who were not paying attention to realize how 'driven and relentless' John is in vying for a challenging position of service to mankind.
He went on to note that he has known John Dumelo for many years but then, this letter he is putting across goes beyond their friendship and further went on to commend Dumelo for being resilient effortlessly.
James expressed that, he is sure people may doubt John Dumelo's quest to becoming the Member of Parliament for the Ayawaso West Wougon Constituency but he has relentlessly watched him forged ahead and rather gained more strength to carry on.
He also emphasized that John's political success story did not happen overnight but through his hard work and dedication he has gotten to where he is today.
Acknowledging John Dumelo, he recounted some of his act of kindness and service to mankind, James wrote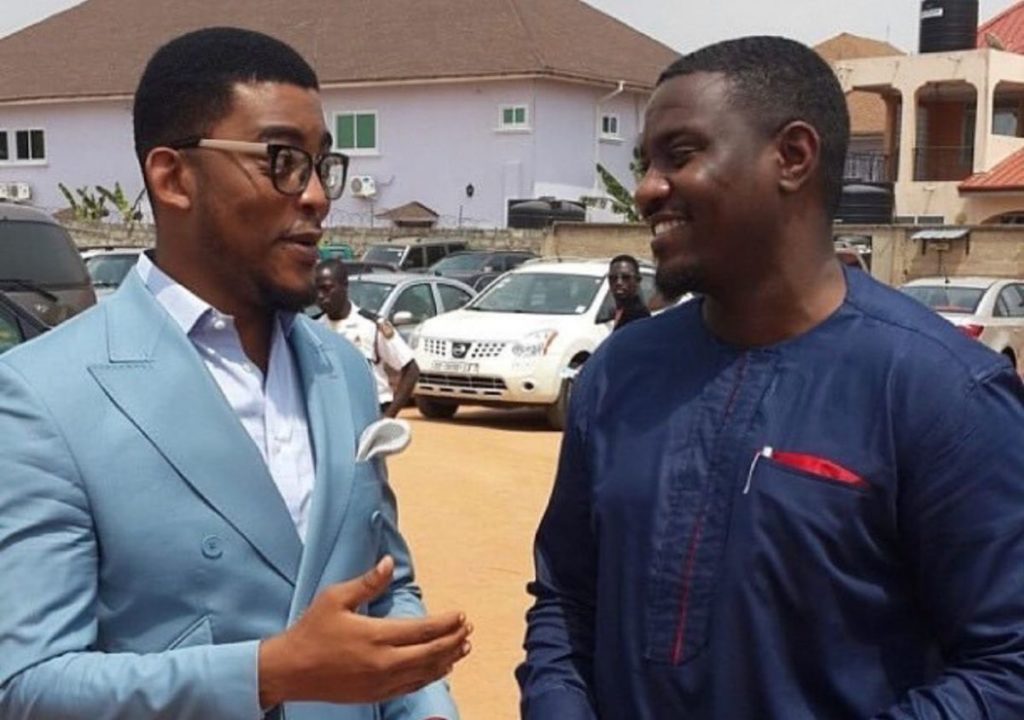 "Though you were not an MP yet, you have in your own way shown a glimpse of hope in the good things you are setting out to do for people. Donation of laptops to students, startup capitals for the needy to start their businesses, a mushroom initiative as an employment avenue. Your donations and your dedication during these 'not so ordinary' times have been remarkable!
"You were there during the fire outbreak and during the floody times. You were there to give a helping hand whenever and wherever you could. You've always been there and for that I say Ayekoo!!"
He further mentioned that there are people who will think he, John, did all these out of desperation to solicit for votes but that is not the case and went on to blurt out a prayer for him to stay true to his course.
He later concluded by wishing his friend, John, well and encouraged him to move on because he was positive and definite that John Dumelo was going to win the MP seat.
Some fans of James Gardiner and several celebrities commended him for the support he rendered John Dumelo. Some also wished John well and prayed he wins the elections.
Meanwhile, a group of celebrities John's colleagues were campaigning against him. These celebrities were moving from one community to the other clad in party paraphernalia and shouting "4More4Nana' '4More4Lydia.
That notwithstanding, many have expressed surprise at the situation especially, when they believe John Dumelo is an actor and celebrity and therefore it shouldn't take these same people to campaign against him in the same constituency.
Read also: