The founder and Leader of the Heaven's Gate Ministries, Prophet Kumchacha has asserted that Jehovah Witnesses are all hypocrites and are the nation wreckers.
Using a Bible quotation to prove Jehovah Winesses attitide, he said that they should not be tolerated in Ghana as they don't seek the success of the nation.
According to him, Jehovah Witnesses are those who mostly move from house to house to share the word of God and do not heed to the scriptures but their own understanding.
He revealed:
"Everything in this world has a negative and a positive effect".

Prophet Kumchacha
The prophet further stated that if Kyiriabosom becomes the President of Ghana and he turns out to be his vice, he will ensure that all Jehovah Witnesses are sacked from all government institutions and offices.
His reason for the assertion is because he believes Jehovah Witnesses are selfish by not participating in national events such as voting, citing the national pledge and anthem, yet want to enjoy the national cake.
He backed his observation with a Bible quotation, where the Bible asks individuals to involve themselves in national events in order to make the nation a peaceful place to stay.
He noted that some of those holding prominent government positions and offices in Ghana are mostly Jehovah Witnesses.
Prophet Kumchacha, also revealed that some marriages were made by the devil and not God, adding that such a marriage thoughts must be broken.
He disclosed that he has personally dissolved over 200 marriages in Ghana and he feels proud of the achievement.
He made a shocking revelation that sometimes people marry their enemies to get at them, adding that when such signs persist, they should not be ignored.
He said:
"If you are in a marriage and every small argument and your partner threatens to kill you or pour acid on you quickly divorce them".

Prophet Kumchacha
Prophet Kumchacha vents his anger on NAM1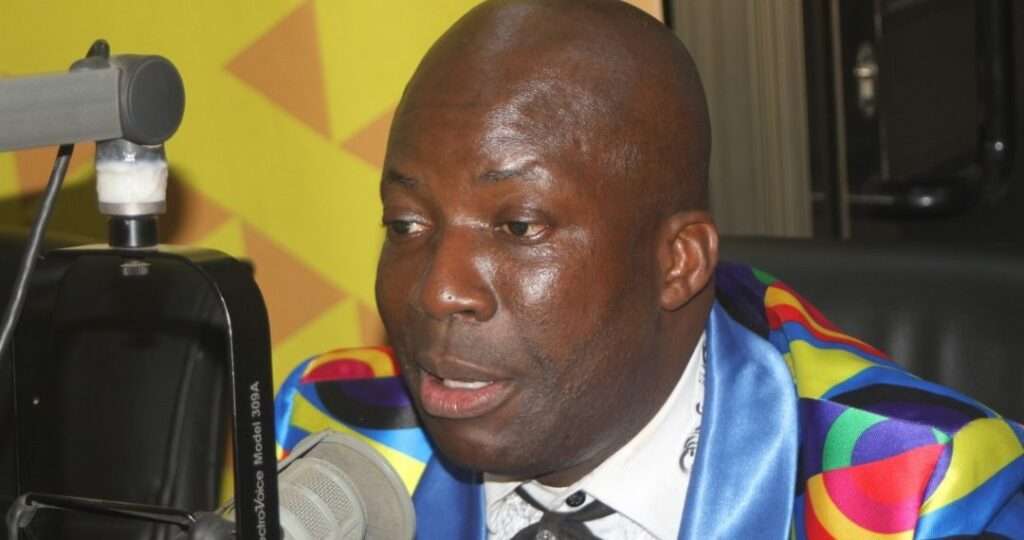 Prophet Kumchacha rains insults on NAM1 and tells Ghanaians the government is in bed with him.
He disclosed that the government hasn't taken any legal action against him because some of them have hands in his actions but have imprisoned some individuals who just stole mobile phones and foodstuffs to many years of serving behind bars.
He asserted:
"After causing a lot of Ghanaians to go through psychological trauma, for over 4 years, government hasn't taken any legal action against NAM1 and he still wants to dupe Ghanaians again.
"The main reason why Ghanaian leaders can't arrest NAM1 is because most of them names will be mentioned if he goes to jail".

Prophet Kumchacha
He further stated:
"NAM1 was trying to use the validation card as another excuse to dupe the very people he owe".

Prophet Kumchacha
He revealed that most netizens forgot about NAM1's case but he coming up with his request for money again drew Ghanaians attention back to him.
Also, Prophet Kumchacha revealed that knowing honorable Kennedy Agyapong hates cheating, he agrees with him when he gets angry.
According to the Prophet, he admires a lot of people in Ghana and Kennedy Agyapong happens to be one of them because of his kind heart, adding that he gives to the needy and the less privileged without having a second thought.
He said:
"Hon. Kennedy Agyapong should exercise patience when an issue occurs but I understand why he was angry and had to vent in the way he did".

Prophet Kumchacha
He further claimed that Ghanaians can't wait to welcome Former President John Dramani Mahama back as a president after President Akuffo Addo's mess.
In his assertion, he said:
"Bawumia, Hon. Kennedy Agyapong and Alan Cash, should any of them contest a win for NPP primaries will lose the presidential elections to His Excellency John Dramani Mahama".

Prophet Kumchacha
READ ALSO: Fans React To Ayra Starr's Skimpy Outfit On Stage At Concert In US