Justin Bieber in honor of Hailey's 26th birthday on Nov. 22, penned a sweet note to his wife, calling her his "favorite human".
The Canadian singer just can't get enough of his wife Hailey Bieber. Currently, he is in Japan with Hailey in honor of her 26th birthday and wrote on Instagram with a series of pictures of them.
"HAPPY BIRFDAY, TO MY FAVORITE HUMAN BEING XOXO. YOU MAKE LIFE MAGIC. OBSESSED WITH EVERYTHING ABOUT YOU, LOVE YOU BUM BUM".

Bieber
The couple has spent days leading up to Hailey's birthday in Tokyo, where Justin's Drew House hosted a pop-up shop. And it seemed as though Hailey's best friend forever, Kendall Jenner, arrived in town just in time for the celebrations, considering she posted a gorgeous video of the skyline on her Instagram story with the caption, "loving you, Tokyo".
In addition to Hailey's birthday, she and Justin, who is now 28 years old have had a lot to celebrate in recent months, including their fourth wedding anniversary back in September.
Justin who captioned a September tribute said that: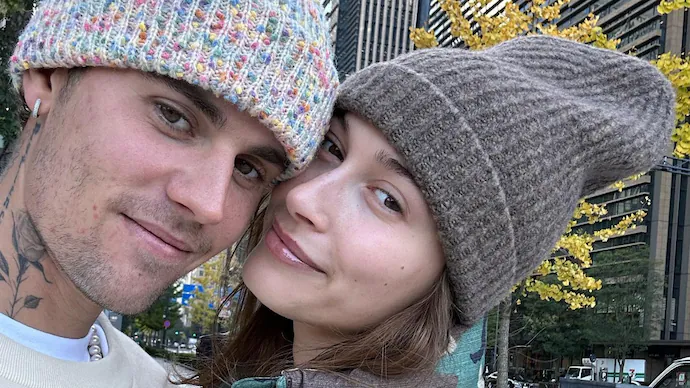 "Happy anniversary to my best friend and wifey @haileybieber. Thanks for making me better in every way".

Bieber
Hailey who tied the knot with Justin in a courthouse ceremony in 2018 followed by a South Carolina wedding in 2019 wrote on her own Instagram page
"4 years of marriage to you, the most beautiful human I've ever known… the love of my life. Thank God for you".

Hailey
Justin Bieber mesmerizes fans in a surprising way
Justin Bieber amazed fans with his interesting stunt as he dressed as a fluffy teddy bear mascot to promote his brand.
The Canadian pop star mesmerized the sightseers as he rocked a teddy bear mascot costume to bring smiles to their faces.
Hailey Bieber's hubby took advantage of some free time and went on a promotional meet and greet with fans dressed outside his new storefront location.
The 'Ghost' singer appeared to be in good spirits as he made his way around greeting fans dressed as a bear to promote his latest collection. He posted photos of the moment to his Instagram account.
The style of Bieber's brand almost reflects the singer's personal vibe with bright colors, youthful, oversized fits, and playful images making the pieces great for elevating casual weekend outfits.
READ ALSO: Jason Momoa Channeling His Dad's Energy on Set of Slumberland