Nollywood actor, Karibi Fubara, who appeared in films such as 'God Calling', 'Quam's Money', 'Castle and Castle', 'Royal Hibiscus Hotel', and 'Smart Money Woman', has died.
On Wednesday, December 15, 2021, his sister, Aya Eneli, announced his sad passing on her Twitter account.  Posting a video of her brother she wrote: "My brother, Karibi Fubara, has joined the ancestral realm. I'm devastated, but not hopeless. He lived fully and with joy. Left a great body of work. Will be a powerful ancestor. I love you, #ChiefBlack. I do not own the rights to this song".
Until his death, Fubara was a Nollywood actor who rose to prominence after starring in 'Before 30'. He was married to celebrity stylist, Yolanda Okereke.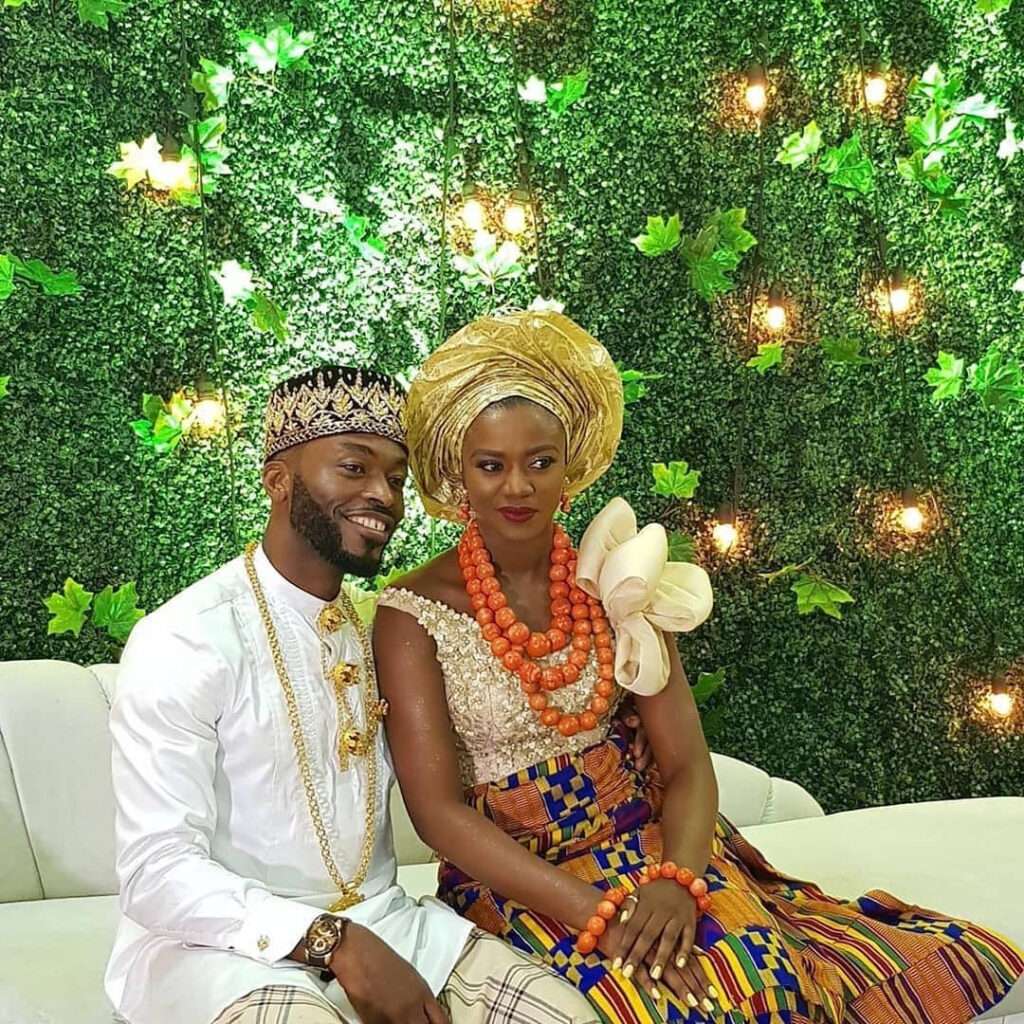 Several social media users who sighted Eneli's post reacted to it. Many were in shock and couldn't believe that the actor was dead. Some also took the opportunity to eulogize the actor while sending their condolences to the bereaved family.
@Chika_: "Not much of a fan of Nollywood. But he stood out the first time I saw him in a movie, so much passion, beautiful rendition. He has gone to a better place".

@Lanrry_Olu_: "God! he stood out for me when I saw him in the movie, God calling. May his soul rest in peace. This is very sad, so sorry for your loss. I pray for divine strength for you and the entire family".

@Nora_Mike: "OMG… I first watched him in a YouTube drama called Fractured, and I thought this guy is GREAT… I went on to follow him on SM and checked other projects he had… this is quite unfortunate. RIP legend".

@Ameee_: "Omg!!! so sorry to hear this. Karibi, may his soul rest in peace. Folded hands. Dear Lord, please comfort mummy, Prof, and the rest of the family. This is so painful".

@Mysweet_mose: "So sorry for your loss. He was a great actor and from this video a fun person at home. May your family find some light in this dark time".

@Tobi: "Oh dear! I'm so sorry to hear this. Karibi was my neighbor in Lagos at some time and we worked together to figure out the energy billing system for the estate. A selfless and wonderful chap!"
In a lengthy post on his Instagram page, Fubara revealed how he found out he had a large mid-stage kidney tumor/cancer around April and had a successful surgery on May 3, 2020.
Narrating his story, Fubara wrote: "So, it's been a month of tremendous revelation and rebirths in my life as I was told around Easter that I had a large mid-stage kidney tumor/cancer, and on May 3rd I had a very successful surgery remove about 90% of the tumor. I am now home resting, reborn, & learning to live again.
"I am beyond grateful to my amazing family and lifelong friends (you know yourselves) that stepped up to relentlessly wage the spiritual and physical battles needed to support me through this. Mad love to all the medical professionals (especially @euracarelagos ) that took such care of me to ensure that I walked out better than I walked in, you all are truly Angels amongst us please never forget that".

Karibi Fubara
Karibi Fubara in his lengthy post also wrote that "to everyone struggling during these dark times please know that there is LIGHT even in death. Just check in with your feelings and fight to hold on to those that uplift you, that uplift us all, that uplift the God within!"
Read also: Mandatory Vaccination for Ghanaian Residents to Start January- Dr. Aboagye DaCosta Clarifies